news
#ThrowbackThursday – 24 November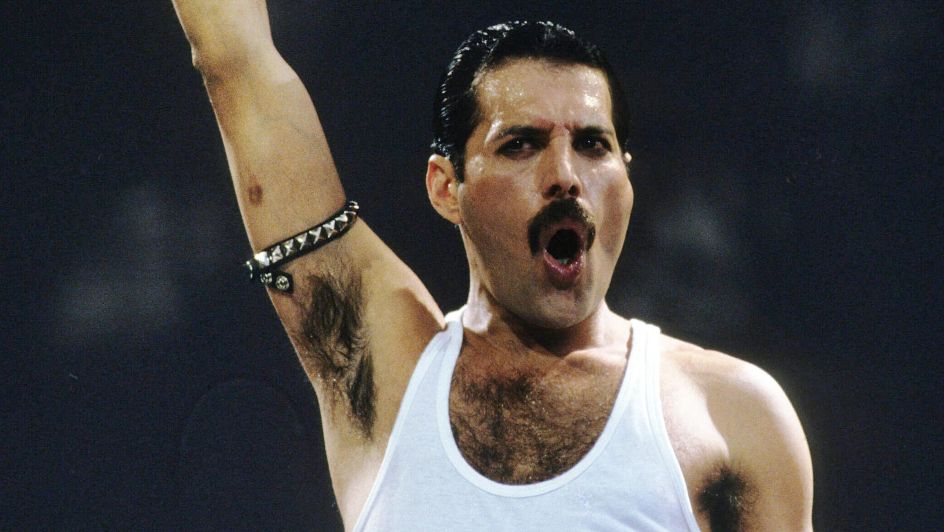 From the death of an assassin to the hijacking of the century, take a look at these three events that went down in history on 24 November:
1963 – Alleged Assassin Assassinated
Two days after the assassination of US President John F. Kennedy, the man believed to be his murderer was himself killed.
22 November 1963 is best remembered when Kennedy, one of the most popular and charismatic men to ever be elected president, was fatally shot while riding in an open-car motorcade through the streets of downtown Dallas, Texas.
Nearly two hours later, his alleged assassin, Lee Harvey Oswald of New Orleans, Louisiana and a former US Marine, was arrested and charged with his murder, as well as with the killing of police officer J.D. Tippitt (who was allegedly shot when he questioned Oswald). He was kept at the Police and Courts Building, which housed the headquarters of the Dallas Police Department and the city jail.
Two days later, Oswald was to be taken to a more secure holding at a county jail. The 24-year-old was escorted by police officers and led out of the building's basement garage, where a retinue of policemen were on standby and members of the press waited to broadcast the event live.
Before anyone knew, a man in a suit and hat broke away from the crowd, quickly approached Oswald and shot him in the abdomen with a .38 revolver, which had been concealed on his person. With a loud groan of pain, Oswald collapsed to the ground unconscious while police officers subdued the shooter.
Oswald was taken to the Parkland Memorial Hospital, the same hospital where Kennedy had been pronounced dead – two hours after the shooting, Oswald, too, was pronounced dead.
His shooter was Jack Ruby, a local nightclub owner who claimed he shot Oswald because of his grief over Kennedy's death. Although he was hailed as a hero by some, Ruby was arrested for first-degree murder and sentenced to death – he would die in prison four years later from a pulmonary embolism.
Oswald's guilt or innocence was never truly established, although the majority firmly do believe that Oswald was directly involved in Kennedy's assassination, specifically as the trigger-puller. To this day, conspiracy theories about who killed Kennedy, including one in which Ruby shot Oswald to prevent him from revealing that they were both part of a larger conspiracy at work (Ruby denied these claims during his trial).
Unless Oswald or the true culprit rises from their graves to give their testimonies, the mystery behind Kennedy's death will remain just that.
1971 – Sky High-jacking
The Northwest Hijacking of 1971 has baffled law enforcement officials and armchair detectives alike for the last 51 years, as it saw the complete and utter disappearance of one man and $200 000.
On Wednesday afternoon, 24 November, a middle-aged man wearing a business suit and carrying an attaché case was seated aboard Northwest Orient Flight #305, having paid for a one-way ticket from Portland, Oregon to Seattle, Washington. He handed a note to one of the air stewardesses, which prompted her to sit down beside him – one could hardly blame her, because the note read that the man (who apparently called himself "Dan Cooper") had a bomb inside the case.
After showing her what looked like a bomb, Cooper had the stewardess write down his demands, which she then delivered to the captain – his demands were four parachutes and $200 000 in twenty-dollar bills as ransom.
Together with the Federal Bureau of Investigation (FBI), the Seattle authorities delivered the parachutes and the money to Seattle-Tacoma International Airport, where these were exchanged for the lives of the 36 passengers. Keeping some of the crew members aboard, Cooper gave them a specific flight-plan that would take the plane to Mexico City, Mexico, albeit keeping the cabin unpressurised.
Later that evening, as the plane passed over an area between Seattle and Reno, Nevada, Cooper opened the aft cabin door (which caused the air pressure to drop, making the crew members' ears pop) and, using one of the parachutes, jumped out of the aircraft with the ransom money. He was never seen alive or dead again.
The FBI continued its investigation for a number of years, but their leads came up cold, and the so-called Dan Cooper was never identified nor found.
Says the FBI: "Perhaps Cooper didn't survive his jump from the plane. After all, the parachute he used couldn't be steered, his clothing and footwear were unsuitable for a rough landing, and he had jumped into a wooded area at night – a dangerous proposition for a seasoned pro, which evidence suggests Cooper was not. This theory was given an added boost in 1980 when a young boy found a rotting package full of twenty-dollar bills ($5 800 in all) that matched the ransom money serial numbers."
Like Jack the Ripper and Jimmy Hoffa, the identity and whereabouts of Dan Cooper may never be known.
1991 – Long Live the King of Queen
Music lovers across the world were thrown into mourning when British musician and Queen frontman, Freddie Mercury, passed away at the age of 45.
Through Queen, Mercury – born Farrokh Bulsara – became a household name in Britain and the rest of the world with hits such as "I Want to Break Free", "Radio Ga Ga", "We Will Rock You" and "Bohemian Rhapsody". He was also known for his power vocal range, his glamorously flamboyant on-stage persona, and his gender/sexual fluidity; he was also known to abuse alcohol and drugs, and for his sexual romps while on and off the road.
In spite of his troubles, Mercury was beloved by his fans, who were distraught when he announced on 23 November that he had HIV/AIDs – they were even more distraught when he passed away just 24 hours after making the announcement. Per reports, Mercury died due to AIDS-related complications, specifically suffering from bronchial pneumonia.
Since April 1987, Mercury had been suffering from AIDS, and he never disclosed his diagnosis to the public until the day before his death. Although it took only four years for him to reveal it, his revelation helped to spread awareness around HIV/AIDS, which saw sufferers being discriminated against, especially in the '80s and '90s.
In other words, Mercury became one of the most famous faces of the AIDS Movement, which, to this day, seeks to promote equal rights, better medical care, and dignity for sufferers of the condition.
Image Credit: Source