news
#ThrowbackThursday – 28 September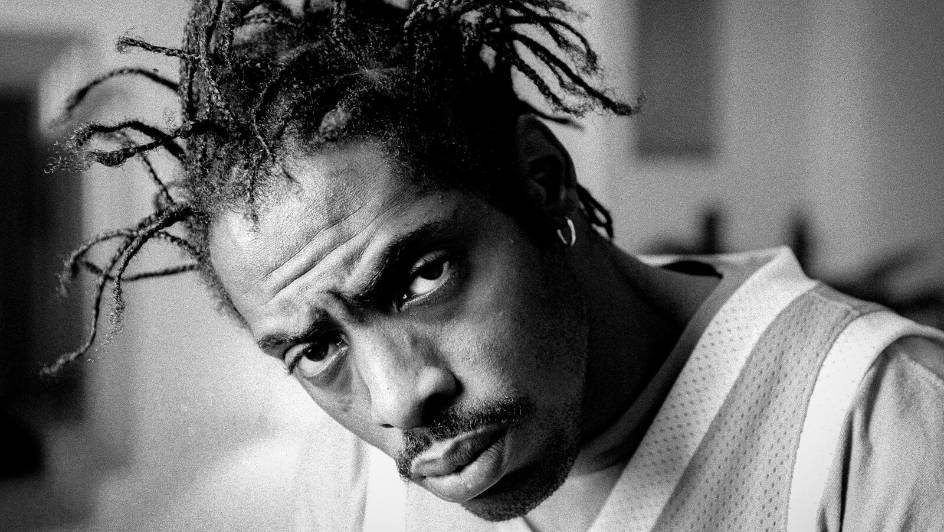 What springs to mind when you hear the words "metre", "Jude" and "Coolio"? No, we're not talking about some weird musical mash-up or collaboration with the added bonus of the metric system (although that would've been interesting!).
Keen to find out what we're talking about? Then read on about the three events that went down in history on 28 September
1889 – Metre Mechanics
Have you ever at one point contemplated how and when the length of a metre was determined?
Yes, that's a serious question.
Well, the length of the metre (100cm, to be specific) was determined by very … complicated means on this day 134 years ago.
Observe this excerpt from this historical blog: "In 1889, a new international prototype was made of an alloy of platinum with 10% iridium, to within 0.0001, that was to be measured at the melting point of ice. The prototype of the metre was sanctioned by the first CGPM – The General Conference on Weights and Measures (Conférence Générale des Poids et Mesures) in 1889, and is still kept at the BIPM (Bureau International des Poids et Mesures) under the conditions specified."
… yup. We told you it was complicated!
Nowadays, if you want to measure out metres, rulers and tape measures will save you the trouble of having to invest in platinum alloy and ice.
1968 – "Hey Jude" Tops The Charts
"Na, na, na, na-na-na, na, na-na-na, na, hey Jude …"
Singing along yet? Yes, these lyrics are from one the Beatles' biggest hits, "Hey Jude", which went to #1 on the American charts on this day in 1968!
Written by Paul McCartney and John Lennon, it was initially called "Hey Jules" and dedicated to Lennon's young son, Julian, who was no doubt upset after his father left his mother for the Japanese music artist, Yoko Ono.
"He wanted to write a song to Julian to give him some uplifting moments of hope that things weren't so bad, that life will get better," according to Chachi Loprete, an American radio host and long-time Beatles fan.
But, as Loprete explains, "Hey Jules" didn't sound quite right, as far as composition went. As such, "Jules" was changed to "Jude". Finally, what was released on 26 August was a pop rock song running over seven minutes, with the "Na-na-na, na, hey Jude" refrain making up the last four minutes.
"Hey Jude" shot to the #1 spot on the US Billboard Hot 100 on 28 September, where it remained for nine weeks. To this day, it remains one of the Beatles' most popular and beloved hits.
2022 – RIP, Coolio
It's hard to believe that US rapper Coolio is no longer among us. Unfortunately, today marks the first-year anniversary of his death at the age of 59.
Born in Monessen, Pennsylvania in 1963, Coolio – real name Artis Leon Ivey, Jr. – later moved to Compton, California, where he started his career as a rapper. He released his debut album, "It Takes a Thief", in 1994; however, he would achieve worldwide success with his iconic 1995 chart-topping hit, "Gangsta's Paradise", which garnered him a Grammy Award for Best Rap Solo Performance.
According to his manager Jarez Posey, Coolio was in the bathroom of his friend's house in Los Angeles, California on this day last year when he collapsed, presumably from a heart attack. He passed away within the hour that the Los Angeles Police Department had arrived, the latter's resuscitation efforts coming to naught. At this time, foul play has been ruled out of the ongoing investigation into his death.
A few months later, records from the Los Angeles County Medical Examiner's Office showed that Coolio had died as a result of the "effects of fentanyl, heroin, and methamphetamine."
Here's hoping Coolio's spirit found peace and comfort in another kind of paradise.
Image Credit: Source