news
#ThrowbackThursday – 4 August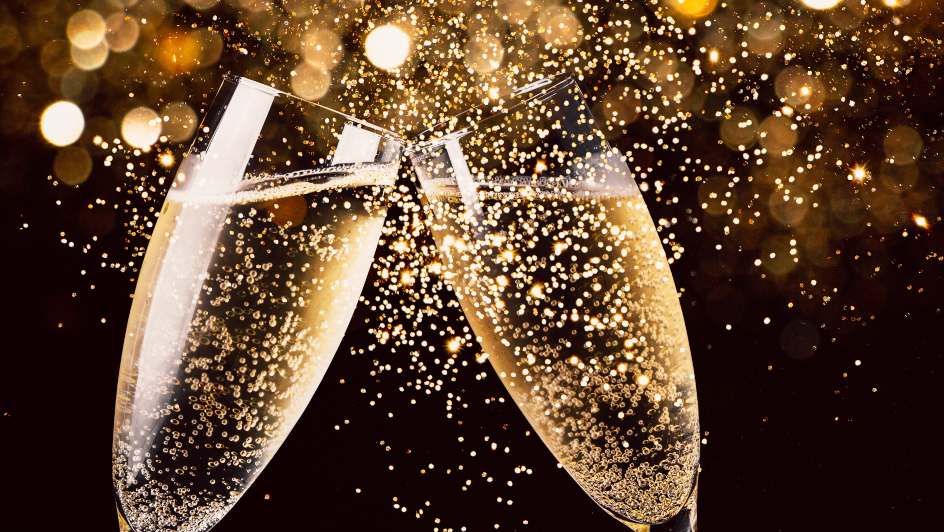 Life is full of the best times as well as the worst times. There are times for happiness, for sadness, for fear, and for joy. These may make for a sense of unpredictability, but there's no doubt there's also a feeling of excitement along with it. And that's what life boils down to – unpredictability and excitement!
That being said, take a squiz at these three events that went down in history on 4 August:
1693 – The Reign of Champagne
4 July is considered a sparkling date by many. But for bubbly enthusiasts, 4 August – exactly one month later – is the most sparkling date.
That's because on this day 329 years ago, champagne was invented … or so the story goes.
Supposedly, the sparkling white wine was created by Dom Pierre Perignon (yes, that Dom Perignon), a monk and cellarer at a Benedictione abbey in Hautvillers, France. Upon tasting the concoction for the first time, he said: "Come quickly, I am drinking the stars!"
Although historians dispute whether or not the invention of champagne can be attributed to Dom Perignon, it cannot be denied that he pioneered the way champagne is made – specifically, honing the technique that produces white wine from red wine grape varieties.
Additionally, Dom Perignon helped his abbey to double the size of its vineyards. When he died in 1715, he was honoured with a burial in a section of the church's graveyard where the abbots were buried. These days, his name lives on in the multinational champagne brand named after him.
So raise your glass of champagne and make a toast to Dom Perignon today!
1944 – The Secret Annex Arrests
After two years of hiding, teenage diarist Anne Frank and her family were arrested by the Schutzstaffel (SS) and the Dutch police.
In July 1942, at the height of the Nazi occupation of the Netherlands and the persecution of Jews – millions of whom were sent to concentration camps – during World War II, Frank and her family – went into hiding.
They resided at 263 Prinsengracht in Amsterdam: it consisted of a main house (where Otto Frank's fruit jams and spices company was run) and an annex, the latter which secretly housed the Franks (and four other people: the Van Pels family and Fritz Pfeffer). They spent two years hidden in what is now known as the "Secret Annex".
During this time, Frank kept a diary. In it, she wrote of her goals, her dreams, and her vision regarding her contribution to the world in which she lived.
Alas, she and the others would be discovered. On the morning of 4 August, SS Officer Karl Silberbauer and two Dutch policemen raided 263 Prinsengracht. They questioned the workers and demanded (at gun-point) to conduct a search of the building.
Upon discovering the entrance to the Secret Annex, they discovered the Franks, the Van Pels, and Pfeffer. Two hours after the raid began, all eight occupants – as well as two helpers – were arrested, transported to detention centres for interrogation, and later sent to concentration camps. Everyone – save Otto – would die within these camps, with Anne Frank dying of typhus at the age of 15.
When the war ended in 1945, Otto published his daughter's diary, the pages of which had scattered onto the floor of the Secret Annex when Silberbaur and the police had entered it. Office staff members, Miep Gies and Bep Voskuijl, had collected the pages soon after their arrest.
Many theories abound about who tipped off SS about the Secret Annex. The most prominent one is that an untrustworthy warehouse worker named Willem van Maaren had called the SS, which resulted in the subsequent raid and arrests. However, a 1947 investigation of van Maaren showed that he was not guilty.
Suffice to say, whoever betrayed the Franks and their fellow occupants took their secret to the grave.
2015 – The Break-Up of the Century
"After careful thought, thoughtful consideration and considerable squabbling, Miss Piggy and I made the difficult decision to terminate our romantic relationship."
These are the words that turned the whole world on its head: Kermit the Frog and Miss Piggy, the "It" couple of the Muppet world, had split up after nearly 40 years together.
The duo confirmed their break-up in an identical statement posted on social media: "We will continue to work together on television … and in all media now known or hereafter devised, in perpetuity, throughout the universe. However, our personal lives are now distinct and separate, and we will be seeing other people, pigs, frogs, et al. This is our only comment on this private matter. Thank you for your understanding."
The two first met in 1976 on the syndicated TV series, "The Muppet Show". Although they had their ups and downs – including a brief split in May 1990 – they were inseparable.
Many fans were upset that their favourite frog-and-pig pairing had called it quits on their relationship, while others were quick to call it a publicity stunt in promotion of their new ABC series, "The Muppets".
Whatever the case may be, Kermit was back in the dating game a month later: his new (now former) girlfriend, Denise, was the porcine head of marketing at ABC. As for Miss Piggy, she was living her best single life, although she was seen briefly in the company of actor Liam Hemsworth.
Although they do still hang out together as friends and colleagues, Kermit and Miss Piggy don't have plans to rekindle their romance anytime soon. Fingers crossed, though!