news
#ThrowbackThursday – 5 May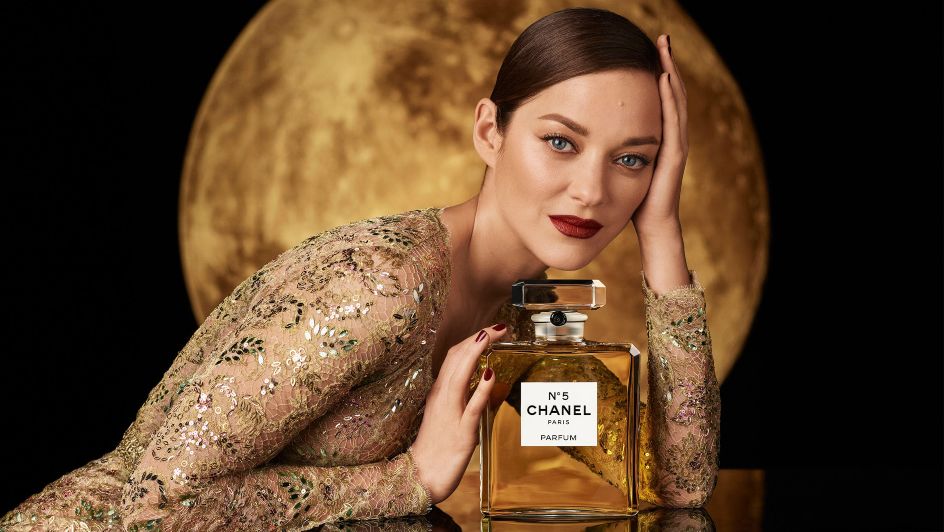 Growth and change define life – without them, we are liable to remain stagnant. But by challenging ourselves, by making the littlest or biggest changes to ourselves, we are able to make progress and keep evolving in order to become the best versions of ourselves.
On that note, take a look at these three events that went down in history on 5 May:
1921 – The Scent-sational N° 5
"A woman should smell like a woman, not like a rose" – these are the famous words of Gabrielle Bonheur "Coco" Chanel, who launched one of the most famous perfumes in the world on this day 101 years ago.
An established French fashion designer who made elegant yet simplistic, comfortable clothing, Chanel decided to branch out into perfume-making. In 1920, she approached Ernest Beaux, a renowned Russian-French perfumer, to create a fragrance that epitomises the stylish, modern woman (flappers, as they were called back then).
Made from jasmine, rose and aldehydes – organic compounds that give the scent an aroma boost – Beaux tinkered with the formula until Chanel found the winning combination in the perfume's fifth iteration.
And with an affinity for the number five, as well as her penchant for releasing her designs on the fifth day of the fifth month of the year, Chanel aptly named the perfume "Chanel N° 5".
So, on 5 May 1921, Chanel launched her first fragrance at her Rue Cambon boutique in Paris: she sprayed N° 5 in the dressing rooms, letting the aroma waft over her customers; she also presented the perfume in a transparent bottle, complete with a glass plug stopper and a white label, to her high-society friends.
At 101-years-old, N° 5 has undergone little changes in terms of formula composition and bottle design, which just goes to show that in spite of its origins, it won't go out of fashion for a long, long time.
1925 – Evolution vs Creationism
Two months after the US state of Tennessee passed an infamous teaching law, a young substitute teacher was arrested for breaking that very same law.
John T. Scopes was a 24-year-old substitute teacher who was filling in for a teacher at a local high school in Dayton, Tennessee. However, while teaching a biology class, he dared to use a textbook that promoted the theory of human evolution, as introduced by the English naturalist Charles Darwin 54 years ago.
Per the Butler Act, which was passed by the Tennessee legislature in March, it was illegal to teach and/or promote the evolution theory in public schools, as it went against the Biblical account of mankind's origin.
Two months later, Scopes would undergo a trial that became a nationwide sensation: Rhea County Courthouse was filled to the brim with spectators, journalists and academics from across the country who wished to see the ever-classic argument – creationism vs Darwinism – being played out in a court of law.
Ultimately, Scopes was found guilty of violating the Butler Act and was fined $100, but there were many gains to come out of the trial.
Firstly, Scopes was able to be acquitted on a technicality; secondly, his defense team managed to get the prosecutor, William Jennings Bryan, to admit that some aspects of the Bible's teaching should not be taken literally (and thus be open to interpretation, much like the theory evolution); thirdly, the merits and faults of Darwin's theory was introduced to, and discussed in front, of a broad audience, namely those present in the court and those following the trial from afar.
The Butler Act was overturned in 1967, and evolution theory was soon introduced into the curriculum of public schools. As for Scopes, he would leave teaching to become a chemical engineer.
1983 – Happy Birthday, Henry Cavill
Today marks the 39th birthday of actor Henry Cavill!
Born in Saint Helier, Jersey in the English Channel, Cavill desired to serve his country by joining the military. However, his acting career began when he was just 17, so joining the military was certainly out of the question at that point.
Cavill's first role was as Albert Mondego in the film "The Count of Monte Cristo", which was released in 2002. From that point onwards, he began appearing in flicks such as "I Capture the Castle", "Red Riding Hood", and "Tristan & Isolde". In 2007, he landed the role of Charles Brandon, the Duke of Suffolk in the period drama, "The Tudors".
But it was six years later that Cavill got his most memorable break: he starred as Superman in the 2013 blockbuster, "Man of Steel", becoming the first non-American actor to don the fictional superhero's cape. He went on to play Superman in two "Justice League" spin-offs in 2016 and 2017, respectively.
As of 2022, Cavill currently stars as monster-hunter Geralt of Rivia, and there are plans for him to appear in upcoming films like "Enola Holmes 2" and "Argylle". Needless to say, he's a busy man – or should we say, "super" busy man?
Image Credit: Source