news
#ThrowbackThursday – 8 December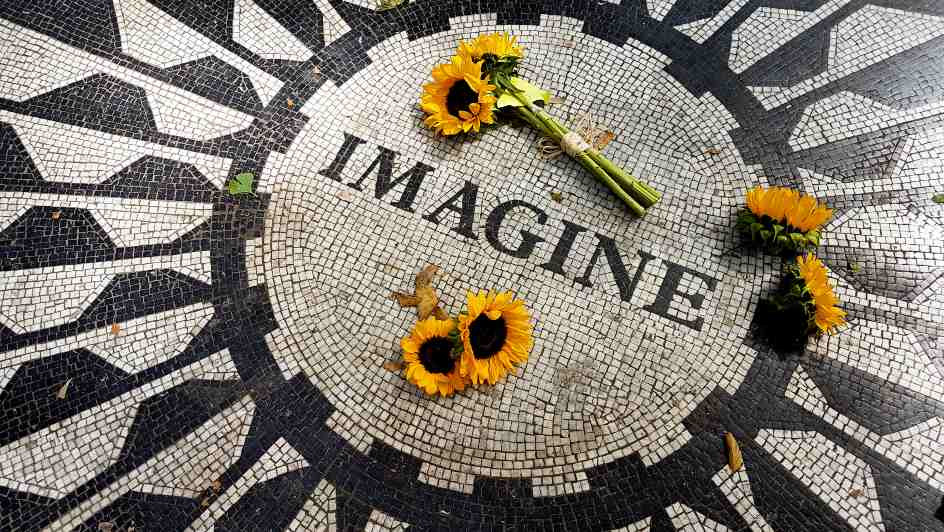 Fifty-five wives, a declaration of war, and the death of a legend … three very different events, yet one date they all share: 8 December.
Read on to find out more about these particular events that went down in history on 8 December:
1872 – 55 Time's the Charm
For some people, committing to one marriage is enough. But if you were Brigham Young, one marriage certainly isn't enough – so, you can imagine how thrilled he must have been when he got hitched to his 55th wife!
Yes, his 55th wife.
Known in contemporary times as the "Father of Mormon Polygamy", Young was an American religious leader who presided over the Church of Jesus Christ of Latter-day Saints and founded Salt Lake City in Utah, where he served as the first governor of the Utah Territory. As if his life wasn't busy enough, he had 54 wives and at least 56 children, using his religious beliefs – to ensure that humankind would continue increasing, per the will of God – to justify all his unions.
On 8 December 1872, 71-year-old Young walked down the aisle for the last time: he sealed his union in Salt Lake City with Hannah Tapfield, a British-American poet. At 68, Tapfield was still married to her first husband, Thomas Owen King Sr., who was not a member of the Latter-day Saints. King Sr. would die two years after his wife secured her union with Young.
Young died in 1876 from peritonitis, famed for having married 55 women during his lifetime; Tapfield would die ten years later.
1941 – This Means War
A day after Japan attacked Pearl Harbour, the United States of America officially entered World War II.
On 7 December, approximately 3 500 Americans were killed or wounded when Japan launched a surprise attack on Pearl Harbour, a US naval base located on the island of Oahu, Hawaii. The resulting devastation from this day of infamy caused widespread outrage among the American public. And through this outrage, they became resolved and determined to protect their shores – a feeling of mobilising against war was strong.
Meanwhile, word quickly got 'round to President Franklin D. Roosevelt at the White House about the attack. That evening, after meetings with his military advisors, President Roosevelt drafted his "Day of Infamy" to Congress, in which he expressed his request to declare war on Japan.
The following afternoon, he delivered his speech to a joint session of Congress, one which was broadcast to the nation who were ready for anything. About 45 minutes later, the declaration was quickly brought to a vote: it passed the Senate, and then passed the House.
President Roosevelt officially signed the declaration that evening. In response, Germany and Italy – both of whom served as allies to Japan – declared war on the USA, which made the latter nation an official combatant in the ongoing second world war.
And if the USA got any measure of revenge for Pearl Harbour, it was when they dropped two nuclear bombs upon the cities of Hiroshima and Nagasaki on 6 and 9 August 1945, respectively, which killed up to 226 000 people – two days of infamy in their own right.
1980 – Lennon's Last Night
It's hard to believe that John Lennon has been dead for 42 years. His enduring popularity and musical legacy continues to resonate with his older fans, and will continue to inspire present and future generations.
But on the evening of 8 December 1980, Lennon's music prompted 25-year-old Mark David Chapman to do the unthinkable: shoot him dead.
At 5PM that evening, Chapman, who had been waiting outside Lennon's Dakota apartment in New York City, New York, had gotten an autograph by the British musician. Lennon and his wife, Yoko Ono, then departed for the Record Plant music studio to record a mix of Ono's song, "Walking on Thin Ice".
Five hours later, the couple returned to the Dakota, unaware that Chapman was lingering near the building's archway. As the couple passed by, Chapman took out a concealed gun and fired five shots, four of which hit Lennon in the back. He was arrested at the scene, reading a copy of J. D. Salinger's "A Catcher in the Rye" (the protagonist of which, he says, hated hypocritical "phonies").
Lennon was transported to a nearby hospital, but it was too late: the 40-year-old was pronounced dead at 11:15PM.
Chapman was charged with second-degree murder of Lennon. He pleaded guilty, explaining that it had been God's will, and that he had taken umbrage at Lennon's public statements and song lyrics, namely his calling the Beatles "more popular than Jesus." Chapman was incarcerated at Green Haven Correctional Facility and has since been denied parole 12 times.