entertainment
#TikTokTuesday – 6 September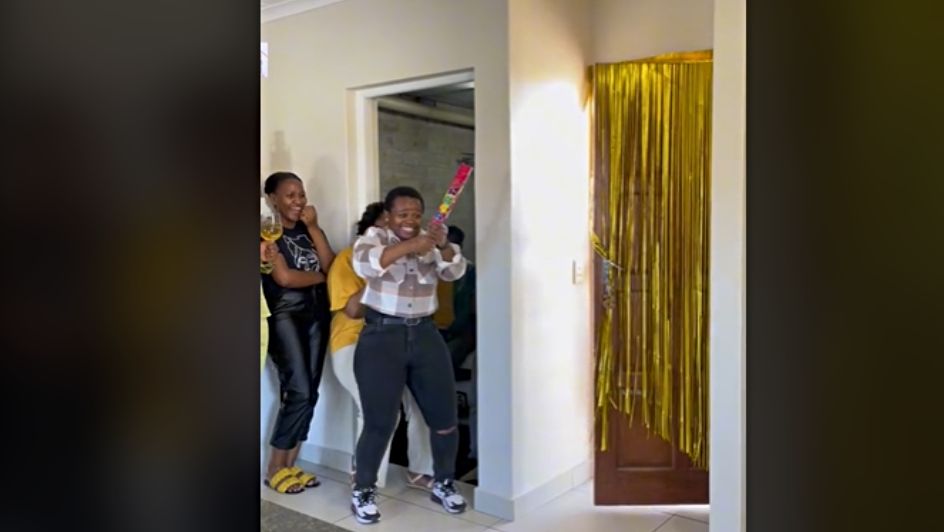 Tuesdays just got a whole lot more exciting! Take a look at the top TikTok videos that are trending in South Africa, Africa, and the rest of the world:
South Africa: Party Popper? More Like Party Pooper

Well, that's one way to surprise your boyfriend on his birthday.
@sibabalonoludwe's girlfriend and their friends really tried to give him a surprise he wouldn't forget, only for the party popper to not work at all (it eventually did, but only after the birthday song). Ah well, at least it's a moment/fail that he and us netizens will remember forever!
Africa: Take-away Food Be Like …
Make no mistake: when a woman gets hungry, she must eat. Even if it means biting a man's chop and drinking his Coke like TikToker @alicemarve did. At least she managed to grab a chop off his plate – it'll keep her strength up as she tries to run away from him!
The World: TSA (Touch Some Aussie)
Full service airlines are really going all out as the coronavirus pandemic winds downs: meals, blankets, sleeping arrangements … and entertainment?
Aussie TikToker @danjarvis021 got quite an intimate pat down, to say the least, from a TSA official at San Francisco Airport. Dan seemed to take it in good humour, but thank goodness for him that TSA doesn't carry out strip searches, otherwise the official (and the rest of us) would all be in for a wild, bumpy ride!