entertainment
Celeb Twitter Round-Up: Tributes Pour in for Actor Jamie Bartlett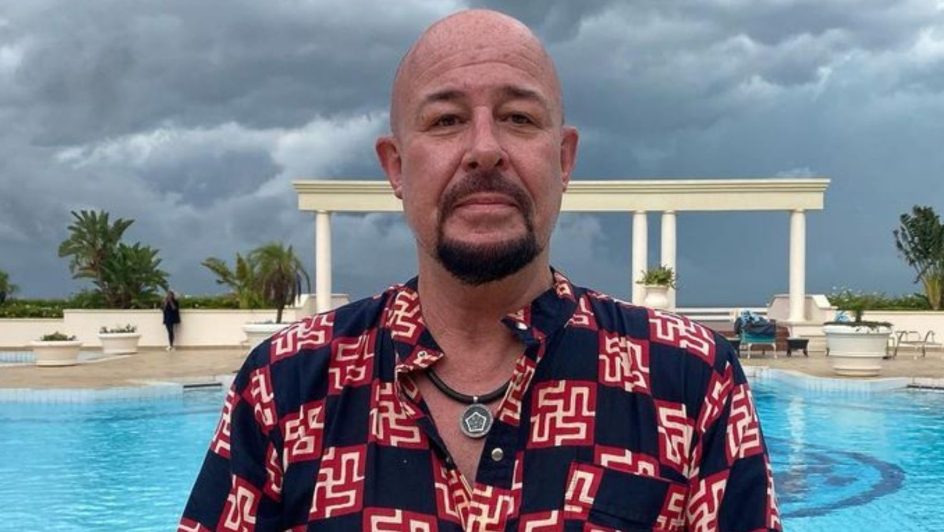 South Africans were thrown into a loop after beloved actor, Jamie Bartlett, unexpectedly passed away at the age of 55.
On Monday, 23 May, news surrounding the "Rhythm City" star's death, which occured that very evening, emerged online: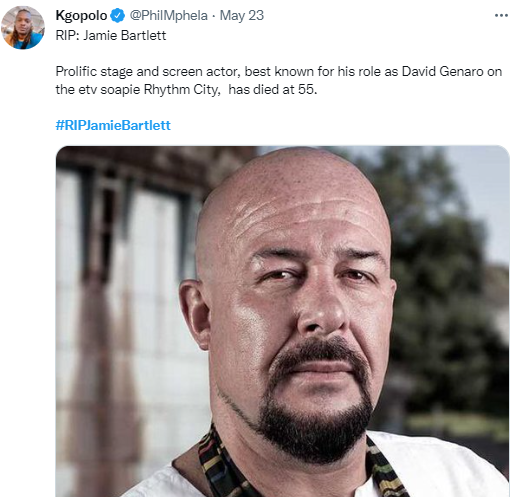 According to his partner, Rosa Onious, Bartlett went into cardiac arrest while he was having his afternoon nap at home. When she went to wake him up, he was gone.
Since then, fellow entertainment icons like Terry Pheto, Thomas Gumede and more have flooded the Twitter timeline with tributes to the actor: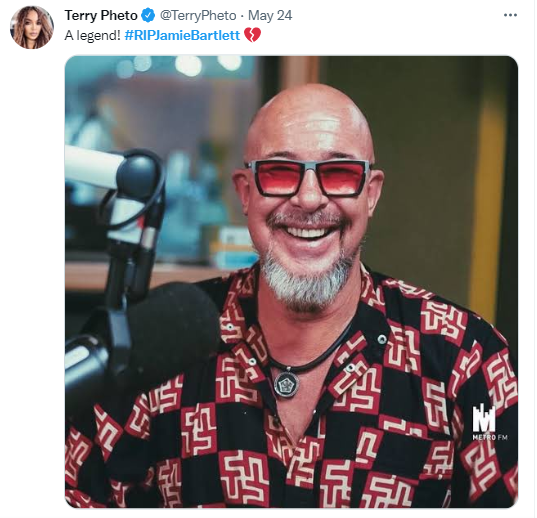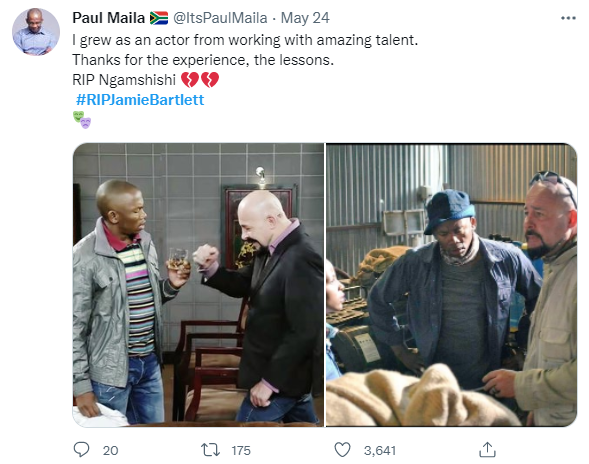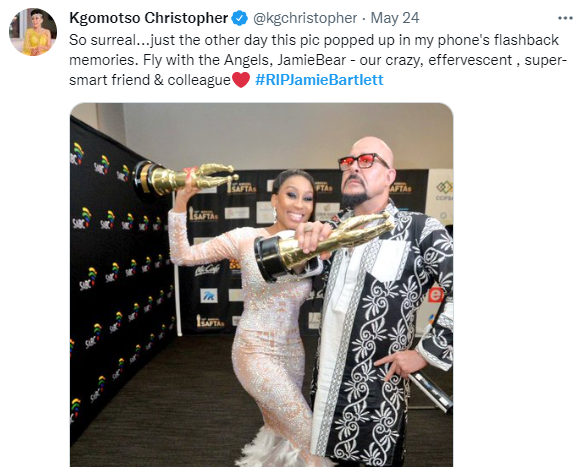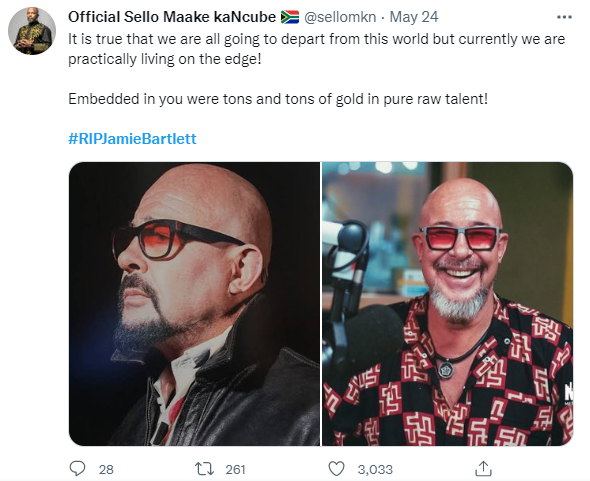 Politician Mmusi Maimane expressed his sympathies to Bartlett's family and friends, as well as to the entertainment community for losing yet another star: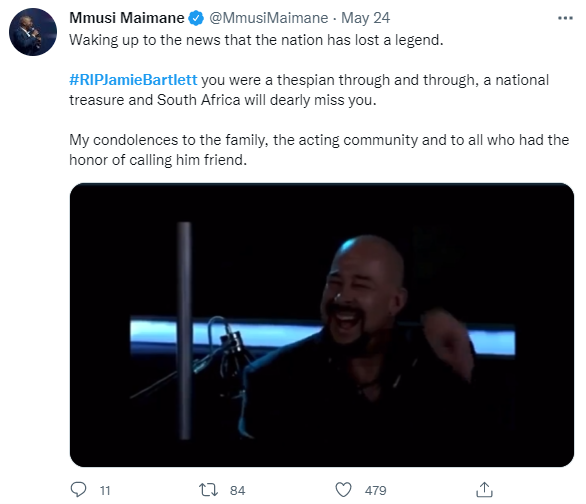 Music producer and DJ, Nkanyezi Kubheka, spoke about the sheer influence of David Genaro, arguably Bartlett's most famous and iconic character: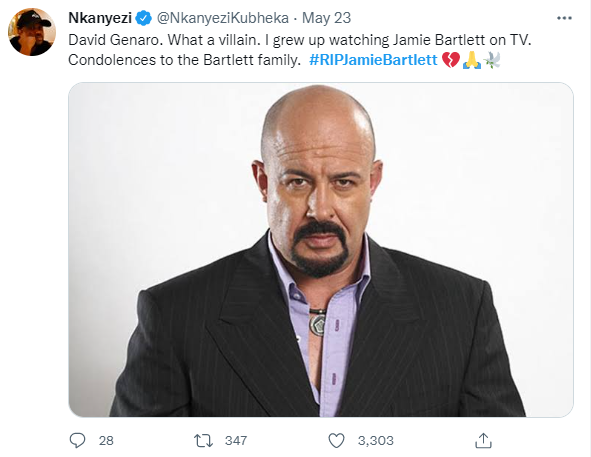 Fans also gave their flowers to Barlett: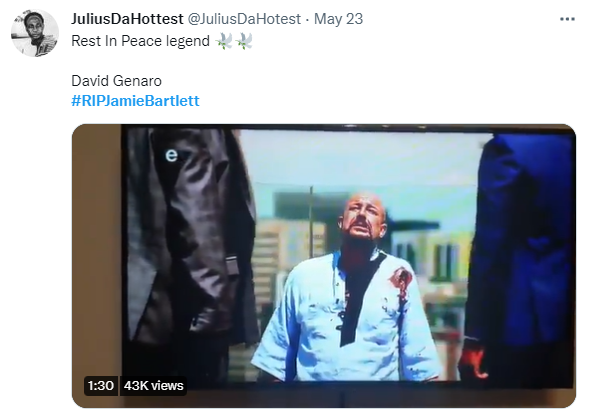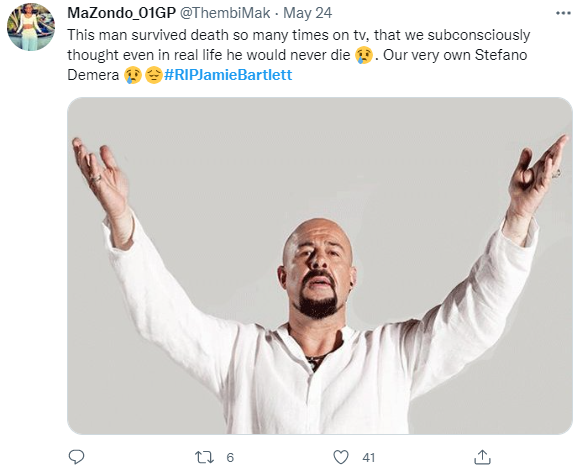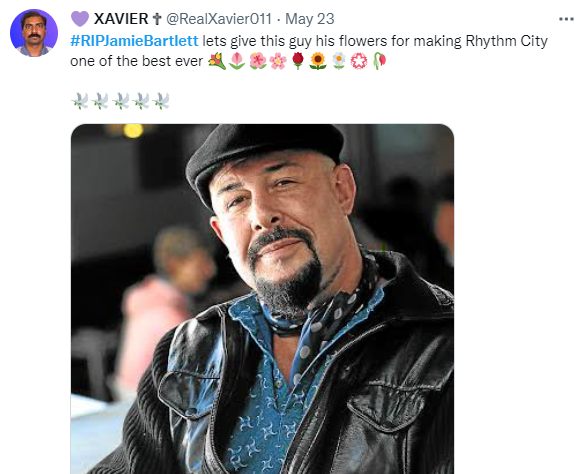 They all showed their love for South Africa's best on-screen villain and his iconic quirks: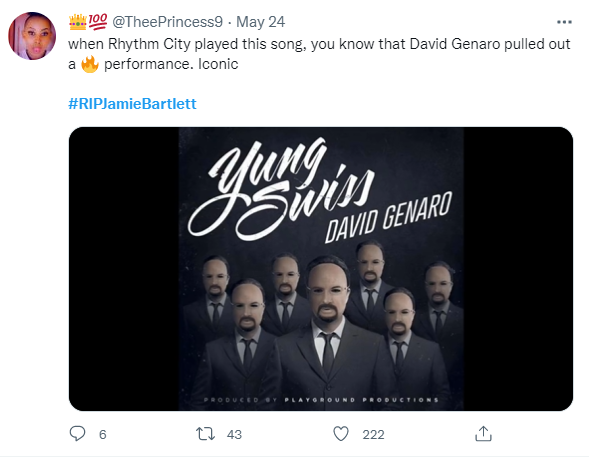 @God_Modimo lauded Bartlett for his creative control over Genaro's characterisation:

Off-screen, though, Bartlett was a complete sweetheart to his fans and even the "Rhythm City" extras – the complete antithesis of Genaro: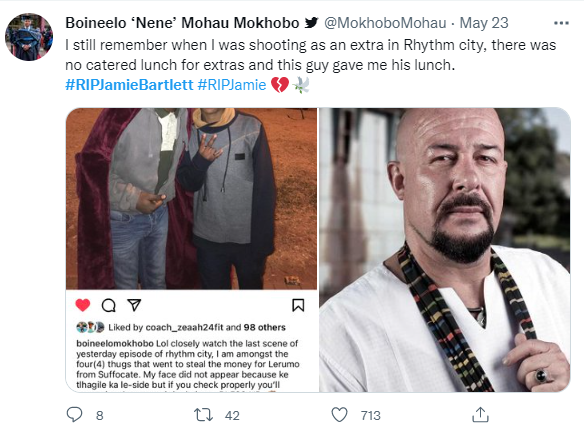 Bartlett's funeral and memorial will take place in Cape Town and Soweto, respectively, with the dates still to be announced.
'Til then, we leave you with this quote:

Image Credit: Source