news
US Town Buys Car for Pizza Delivery Man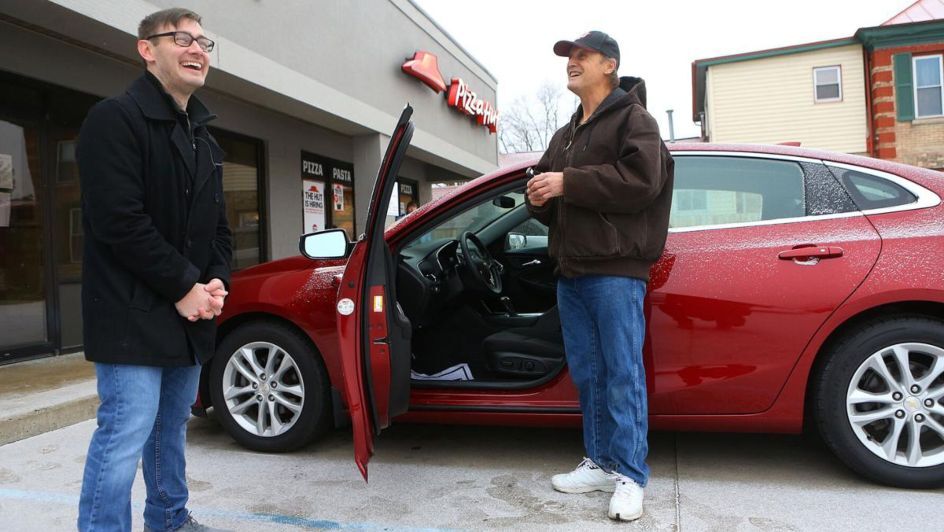 For 31 years, Robert Peters has been delivering pizzas to the people of Tipton, Indiana – now, those very same people have presented him with an unforgettable gift.
Known as "Mr Smiley" by longtime customers, Peters – an employee at Pizza Hut – happily delivered pizzas in his 28-year-old Oldsmobile. However, the vehicle was starting to give out due to its advanced age.
In response, Tanner Langley – who has been served pizzas by Peters since he was a child – launched a fundraising campaign to help buy him a new set of wheels.
He appealed to the Tipton community: "[Peters] is by far the most cheerful person I have ever met … I know for certain that the great community of Tipton appreciates him just as much as I do."
Ultimately, Langley raised a whopping $18 000, surpassing his $12 000-goal. The money was used to buy Peters a 2017 Chevy Malibu, as well cover registration, insurance and tax fees.
A grateful Peters said: "I just hope that all those who made this happen will be blessed as much as they have blessed me. This has really been an awesome experience that I'll remember for the rest of my life."
Image Credit: Source