entertainment
Vanessa Bryant Awarded $16m Over Leaked Crash Photos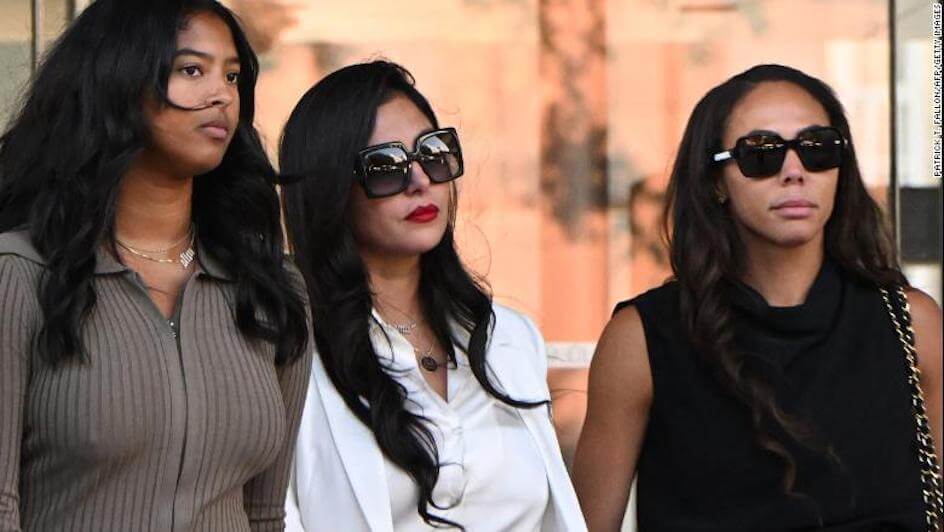 A Californian court has awarded $16 million to Kobe Bryant's wife, Vanessa Bryant, over images of the 2020 crash that killed her husband and daughter.
On 26 January 2020, a helicopter travelling across Orange County, California crashed into the side of a mountain, killing the nine people onboard, including the 41-year-old US basketball player and his 13-year-old daughter, Gianna.
Co-plaintiff in the case, Christopher Chester, lost his wife and daughter in the same crash.
Photos of the crash were widely shared by deputies and firefighters which enraged Vanessa Bryant, claiming it was an invasion of privacy. Los Angeles County reportedly agreed to pay $2.5 million over emotional distress to the two families.
However, Mrs Bryant refused the amount and filed to sue.
On Wednesday, 24 August, a LA County federal jury reached a unanimous agreement in the 11-day trial that Kobe's 40-year-old widow and her attorney were right in alleging that the families' privacy had indeed been breached.
A total of $31 million was awarded – Mrs Bryant received $16 million and Mr Chester received $15 million.
When the verdict was read, Mrs Bryant held her face in her hands and wept. She and her attorney declined to comment upon leaving the courthouse.
Image Credit: Source