entertainment
Will Smith Versus the Spider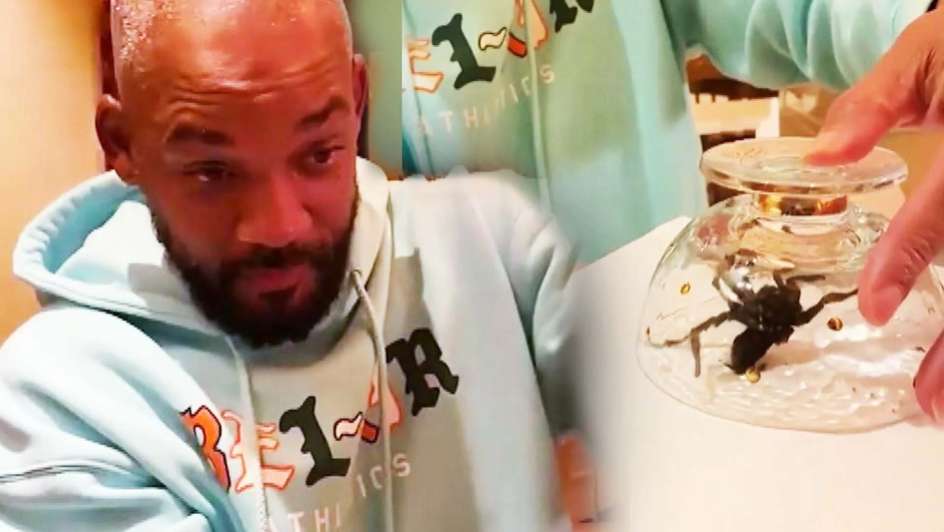 While many people wondered when actor Will Smith would be returning to social media, few imagined it would be to share his battle with an impressively large spider.
The "I Am Legend" actor shared an Instagram video of himself and his oldest son, Trey Smith, as the two took on a spider on Sunday evening, 21 August at their Calabasas home in Los Angeles, California.
The video was captioned with "posting this from a Holiday Inn" and featured the father/son duo working as a team to defeat the fearsome (possible) tarantula.
Otherwise, Smith has been fairly quiet on social media since his infamous Chris Rock slap at the 94th Academy Awards in March. The 53-year-old shared a video of a heartfelt apology to the comedian on Instagram on 29 July.
Another clip was shared on Saturday, 20 August, which was captioned "Me, trying to get back on social media", and featured a baby gorilla poking an adult gorilla.
According to a recent study by Q Scores – an established system which evaluates the popularity of celebrities – the "Fresh Prince of Bel-Air" star has seen his reputation plummet this year.
Perhaps the spider was just trying to help with some damage control.
Image Credit: Source