entertainment
Wizkid Concert Doesn't Hit the Right Note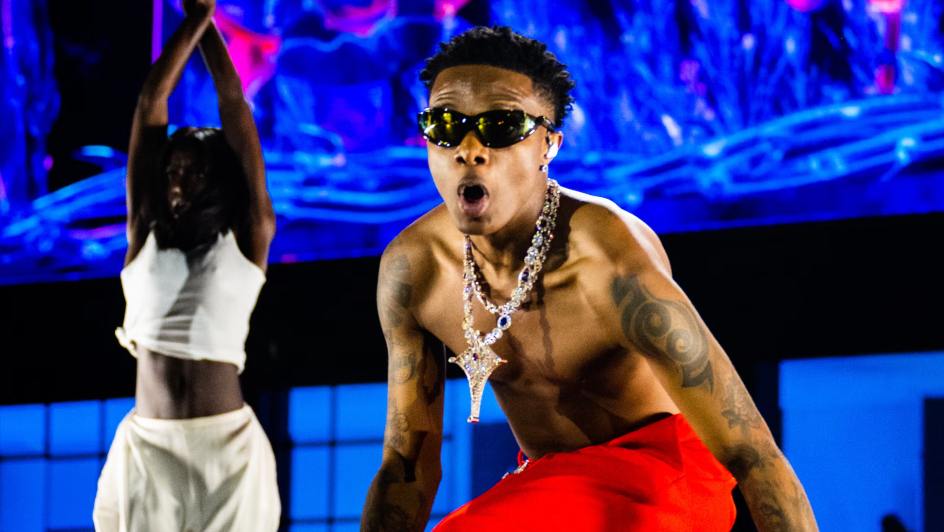 Wizkid's sold-out concert at Tottenham Hotspur Stadium in London, England is receiving mixed reviews from fans who expected more from the Nigerian afrobeats singer.
The superstar – whose full name is Ayodeji Ibrahim Balogun – appeared in front of over 60 000 people on Saturday, 29 July, for his first headlining stadium show in the United Kingdom as part of his "More Love Less Ego" tour to promote his latest album of the same name.
Unfortunately, some attendees had higher expectations from the exorbitantly priced concert tickets, which started at almost £70 before quickly rising for the more luxurious options.
Many attendees also expected to be treated to a special guest performance since British grime MC, Skepta, was part of Wizkid's performance in London last year. However, they were left sorely disappointed.
By Tuesday, 1 August, tweeps were still ragging on the performance, with some posting videos of the scattered crowds entering the stadium while others had bullet point lists of criticisms, which included "low energy", according to @DonCorleone707.
As usual, Twitter was divided on the subject, with some die-hard fans leaping to defend the singer, who had appeared on stage in a bright red suit, while also posting videos of themselves singing along or of the fireworks display at the end of the evening.
Image Credit: Source