news
World-First: Tattooed by a Robot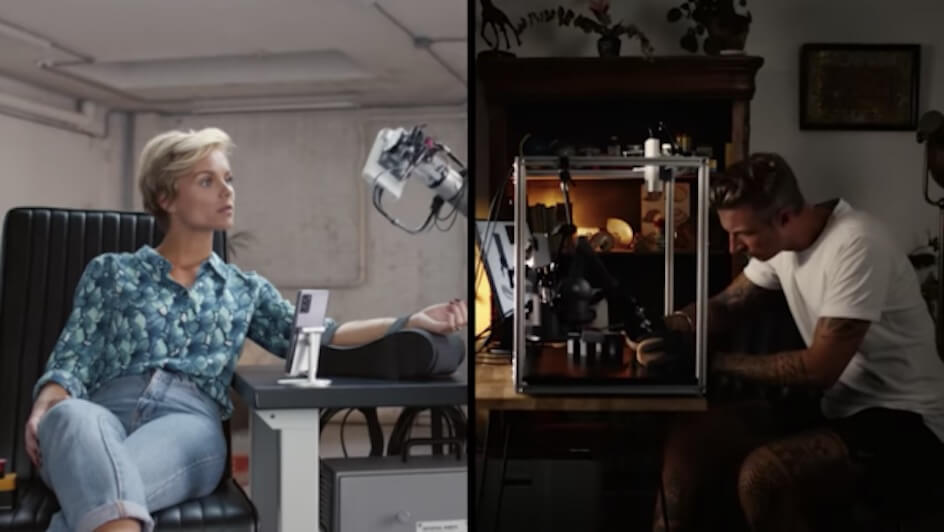 The world has seen another incredible first, as a woman got a tattoo from a robot which was directed by an artist who lives in another country.
Inking veteran, Wes Thomas, used a specially-outfitted tattoo needle to direct the android appendage in performing his craft on Dutch actress, Stijn Fransen – and all from the comfort of his London studio.
The remote tattoo was made possible by Noel Drew – a robotics technologist who created the robotic arm – and new 5G technology networks recently installed in the Netherlands.
The mechanical limb was tested extensively over several weeks on mannequins and several butternut squashes in order to fine-tune it to Thomas' precise movements with a stylus.
The final result gave Fransen a simple, small tattoo on her forearm, but it demonstrates a leap in remote, and robotic, technologies.
A telesurgery also utilising a robotic arm was performed last year by a doctor who operated on a cadaver 15 kilometres away.
Image Credit: Source