news
World's Largest Aircraft Cruises to New Record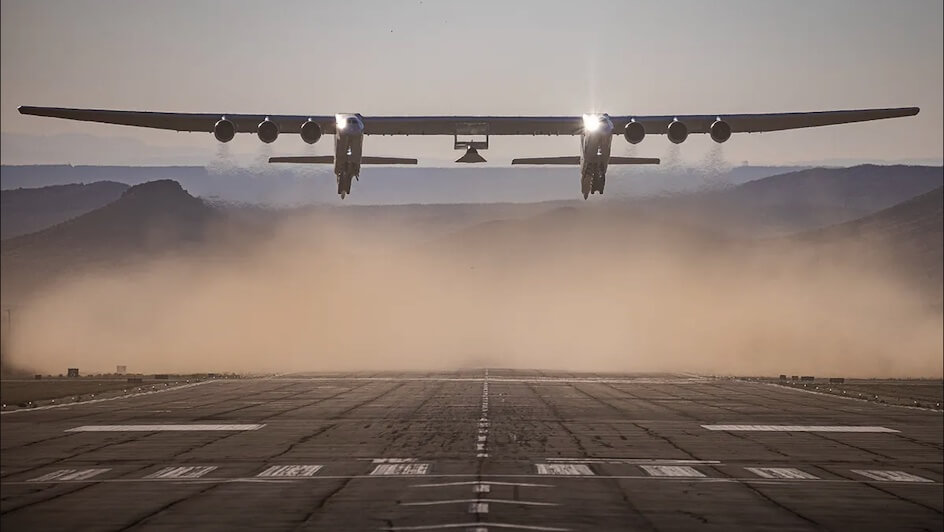 Stratolaunch Systems have outdone themselves yet again as their huge plane completed a six-hour flight and broke another world record.
Last Friday, 13 January, the Scaled Composites Model 351 Stratolaunch, or simply "Roc", took flight from Mojave Air and Space Port in California, and six hours later, it landed after reaching a maximum altitude of just under seven kilometres.
Roughly a year ago, the aerial giant completed a four-hour and 23-minute flight, and its recent ninth outing has proved fruitful once again.
The Roc – which is essentially two planes joined together with a combined 117 metre-long wingspan, – is powered by six Boeing 747 engines, is built to carry and launch hypersonic vehicles, and has a carrying capacity of 220 tonnes.
Zachary Krevor, CEO and president of Stratolaunch, released a statement, saying: "Our amazing team is continuing to make progress on our test timeline … We are excited for what's ahead this year as we bring our hypersonic flight test service online for our customers and the nation."
The Seattle-based company intends for the Roc to be easy and accessible transport to orbit, and with each new take-off, they're proving that the sky is no longer the limit.
Image Credit: Source