entertainment
Zama Gumede: Babes Wodumo is Disrespecting Mampintsha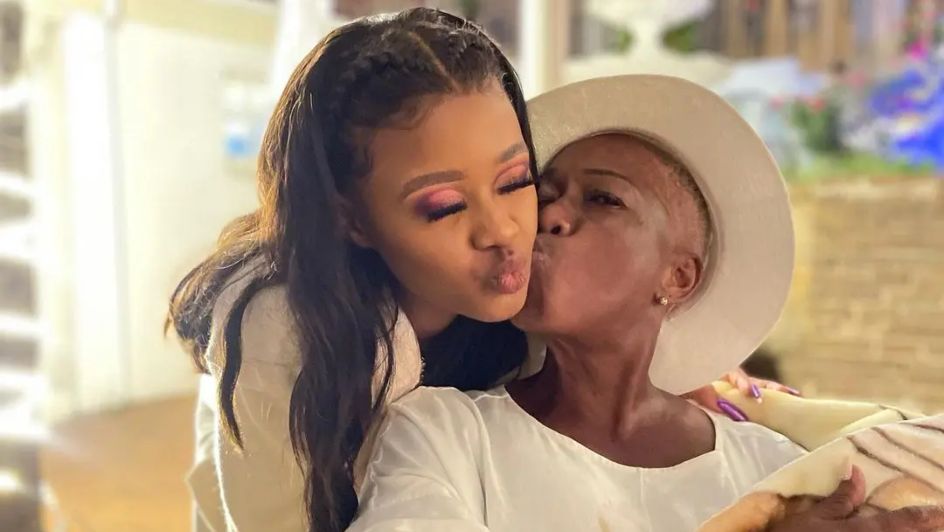 Mandla "Mampintsha" Maphumulo is barely cold in his grave, and already his mother is taking shots at his widow, Babes Wodumo.
Mampintsha was laid to rest last Friday, 30 December, after he suffered a fatal stroke on Christmas Eve. He was 40-years-old.
In a recent interview with a local media outlet, Zama Gumede took umbrage against Wodumo, who – after being given permission by her inner circle to perform after her husband's death – has been topping the Twitter trends list for her colourful nightclub performances, including one at a New Year's Eve event in Pietermaritzburg, KwaZulu-Natal.
"One: no offence, I love Babes, she and I reunited and made peace at the funeral, but this is not how things are done," Zumeda complained about her daughter-in-law. "Firstly, she is not at home, she is gallivanting in the streets, drinking and partying.
"Two, she is not wearing traditional mourning clothes. The daughter of a pastor is not following the rules … I understand people heal differently and deal with grief in their own way, but this is not right. This is painful to watch. She is disrespecting my son in a way."
Ultimately, Gumede hopes that she and the "Wololo" hitmaker can get together and "find a way forward", although the latter has yet to publicly respond to her mother-in-law.
Image Credit: Source