news
Zimbabwean Government Provides Transport for Citizens Stuck in Ukraine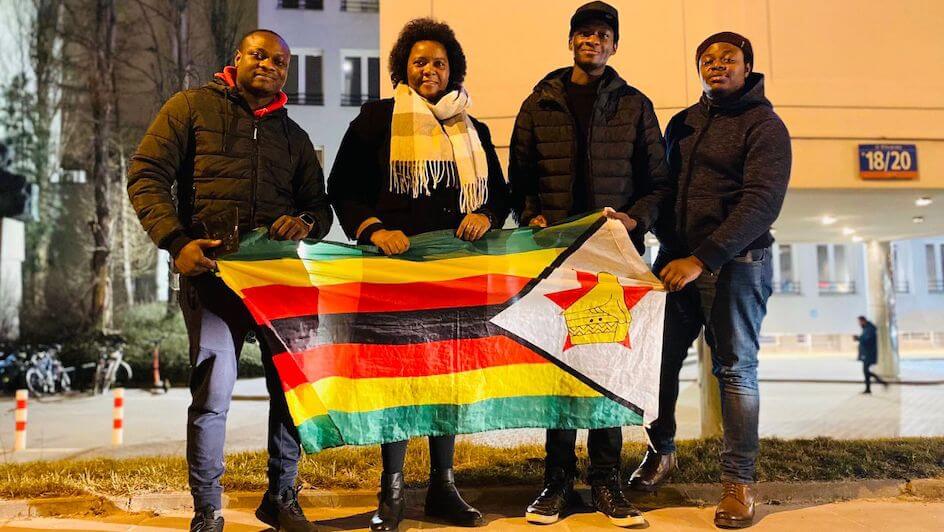 As the war between Russian and Ukrainian forces continues, the Zimbabwean government has announced that it will provide two-way plane tickets to expatriates who have fled combat in the region.
On 24 February, Russia launched a full-scale invasion of Ukraine; the ongoing violence has left many international students stranded while many more have been displaced.
To date, 118 Zimbabwean students have been evacuated from the conflict, thanks to the efforts of the Zimbabwean embassy in Moscow, Russia.
Last Friday, 4 March, the Ministry of Foreign Affairs and International Trade posted on its Twitter account that its German embassy staff had purchased over 50 return tickets to help those fleeing to get back home.
In the attached photo, ambassador Alice Mashingaidze can be seen holding the Zimbabwean flag along with assisted students.
Two days earlier, at a UN General Assembly meeting on resolving the issue in Ukraine, 35 countries – including Zimbabwe and 16 other African states – abstained from voting on a demand for Russia to "immediately, completely and unconditionally withdraw all of its military forces from the territory of Ukraine."
By way of explanation, Zimbabwe's UN representative declared that his country "believed in dialogue to resolve disputes."
Image: Credit