soccer
Argentina Unveils Maradona's Statue Ahead of World Cup Qualifiers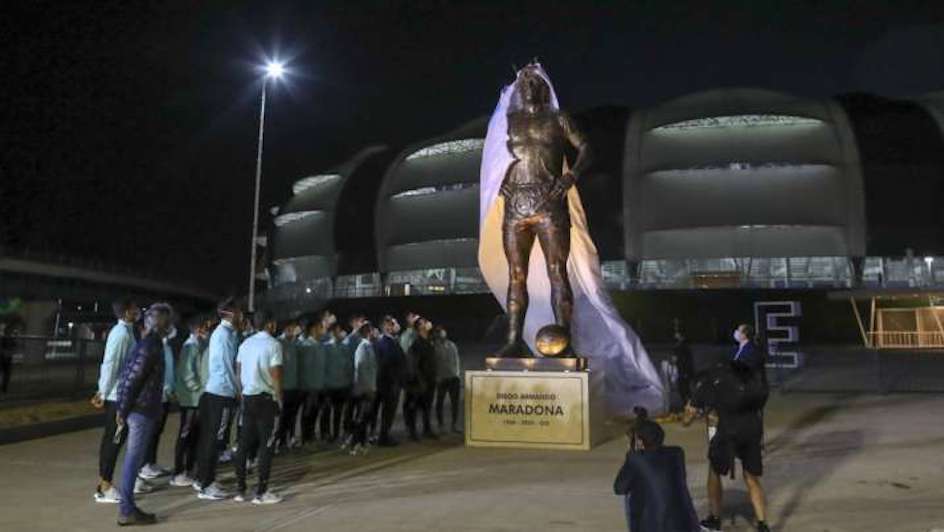 A new statue of legendary Argentine player, Diego Maradona, was unveiled outside the Madre de Ciudades Stadium, in Santiago del Estero, prior to his national team's World Cup qualifier match against Chile, on Thursday 4 June.
The 60-year-old football icon died in November last year after suffering a heart attack, two weeks after undergoing brain surgery.
This was the first appearance of Argentina's national team since the death of Maradona.
Team members stood outside the stadium to witness the unveiling of the 16-foot-5-inch tall statue of the legend, standing with hands placed upon his hips, wearing the national team's jersey and a ball at his feet.
Lionel Messi was among the players who paid tribute to Diego Maradona outside the stadium and he scored the opening goal of the 1-1 draw against Chile.
During his post-match interview, the 5-time Ballon d'Or winner reported that the match was a special one since it was the first without their legend.
Image Credit: Source