soccer
Arsenal Seal 3-0 FA Cup Victory Over Oxford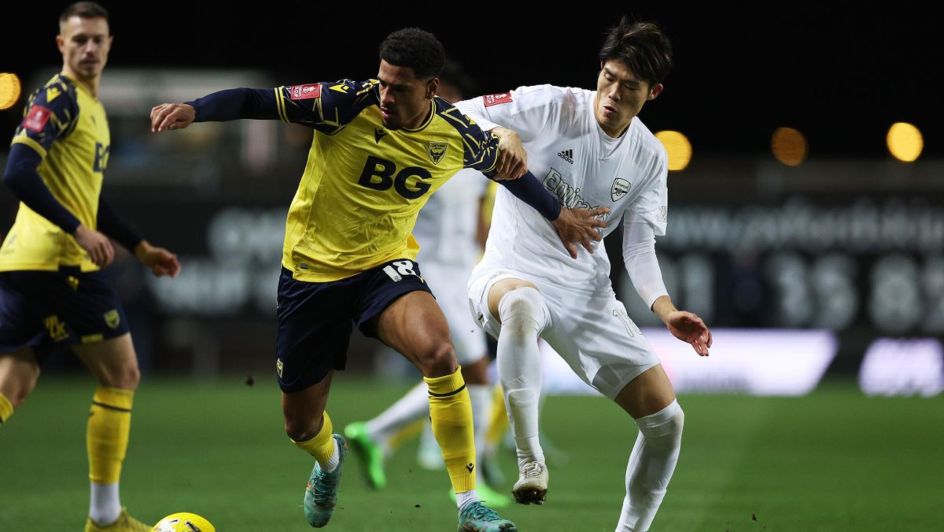 Arsenal have booked themselves a match with Manchester City after defeating Oxford United 3-0 in FA Cup action on Monday, 9 January.
Visiting the third-tier team's home ground of Kassam Stadium, the Gunners – despite being dominant in possession – found themselves facing a tough battle in the first hour as they struggled to score against their bullish hosts. The first half ended in a 0-0 tie.
That all changed in the second half when Arsenal's Mohamed Elneny sent a header into the back of the net at the 63rd minute, giving them a 1-0 lead.
Team-mate Eddie Nketiah followed up with a spectacular double in the 70th and 76th minutes, allowing Arsenal to take home the victory.
"We had to up the level as it wasn't good enough from us in the first half and I think we did that in the second," said Nketiah after the game. "It's not the best draw but we're up for it."
Arsenal face Manchester City in the fourth round of the FA Cup at Etihad Stadium on 28 January.
Image Credit: Source