entertainment
Celeb Twitter Round-Up: 5 Times Celebs Surprised Mzansi Twitter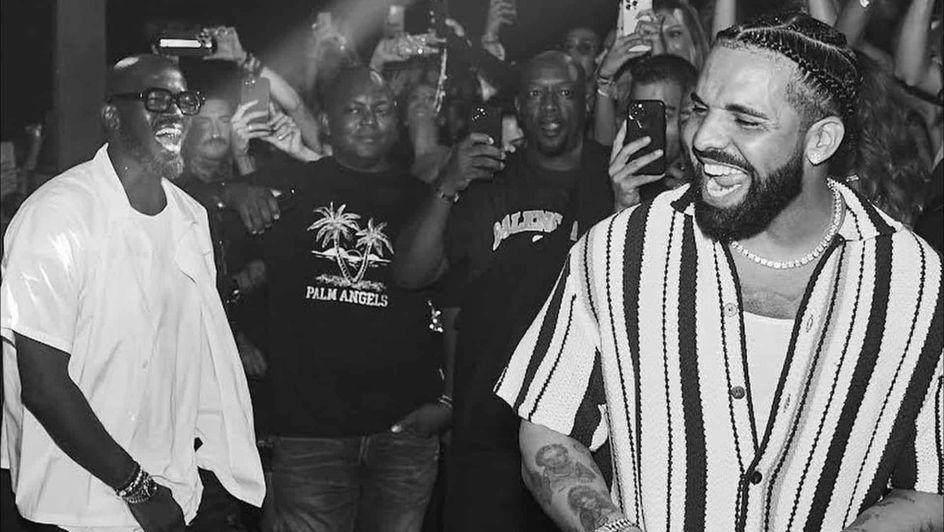 There's nothing like a big surprise, especially when it's hand-delivered by South Africa's brightest stars.
Take a look at these five moments that celebs shocked, startled and stupefied Mzansi Twitter in 2022, and how fans and non-fans alike reacted:
5. Katlego Maboe Returns to "Expresso"
Back in October 2020, Katlego Maboe was in the spotlight for all the wrong reasons: his then-wife/baby mama, Monique Muller, alleged that he was unfaithful, had physically abused her, and that he gave her a sexually-transmitted infection that damaged her womb.
The result? He was sacked from his presenting gig on the "Expresso Morning Show". Plus, he was in and out of court with Muller.
Fans of the show were understandably miserable (and miffed) about his absence … but that all changed in August when "Expresso" tweeted this out (which Maboe subsequently retweeted):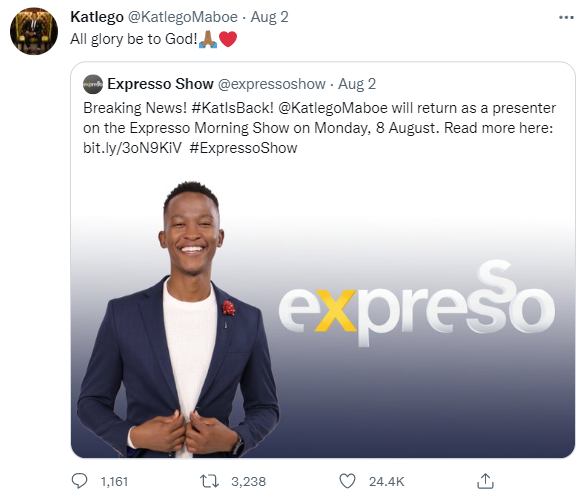 Fans' reactions? Mostly overjoyed: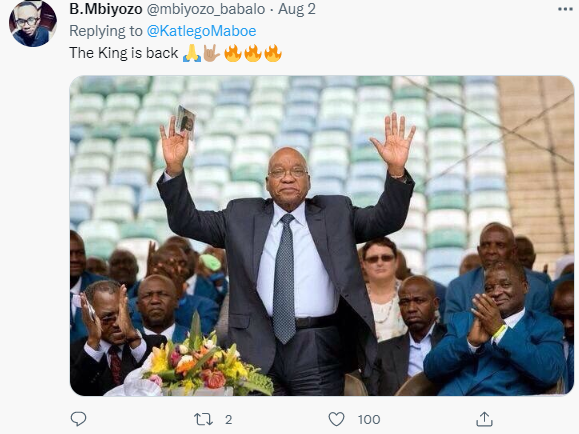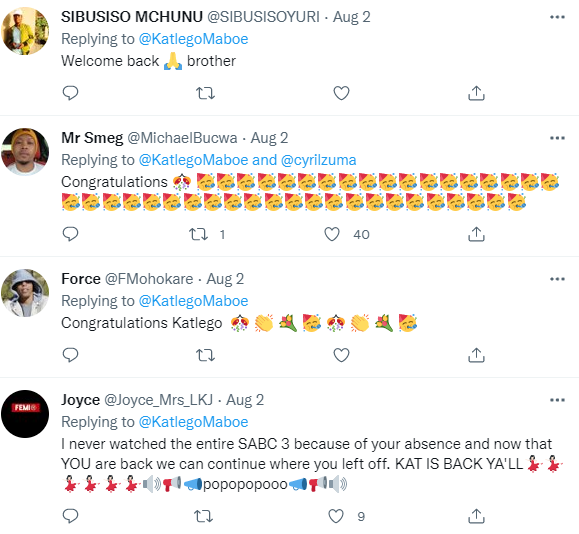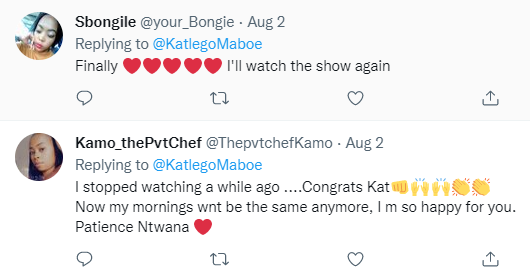 4. Prince Kaybee and Zola Mhlongo's HOT Make-Out Session
June this year was a typically cold winter month, but Prince Kaybee and his girlfriend/baby mama, Zola Mhlongo, were on hand to heat up the Twitter timelines with a particularly steamy video clip.
The "Fetch My Life" hitmaker uploaded (then deleted) a 45-second clip of him and Mhlongo making out on an armchair in a firelit room. Specifically, the latter is seen straddling the former, who's feeling her up from the bottom to the top (but mostly the bottom).
The video was reposted by entertainment blogger/gossip-monger/pre-murder suspect Musa Khawula …
… and it got tweeps feeling all sorts of thirsty, especially if it was an indicator of the kind of content that Kaybee posts on his OnlyFans page: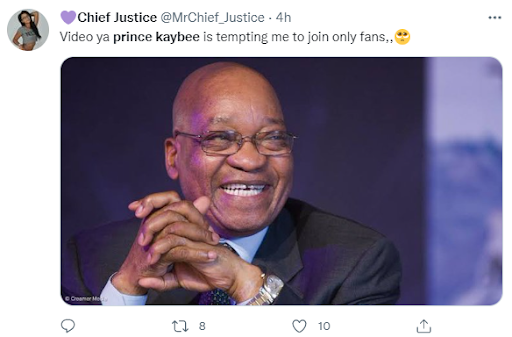 3. Charlize Theron vs "44 Afrikaners"
Homegrown actress Charlize Theron got the whole of South Africa's Afrikaans population in their feelings after calling her mother tongue a dead language.
The Benoni-born-and-bred beauty caused a stir in November when she had this to say about Afrikaans when she appeared on a US podcast: "There's about 44 people still speaking it. It's definitely a dying language; it's not a very helpful language."
Many tweeps reacted with humour: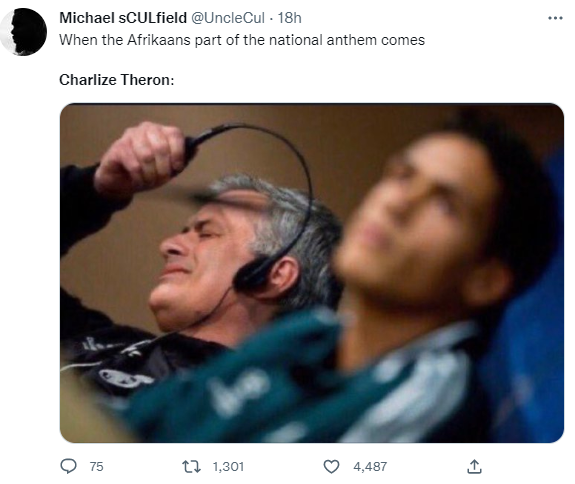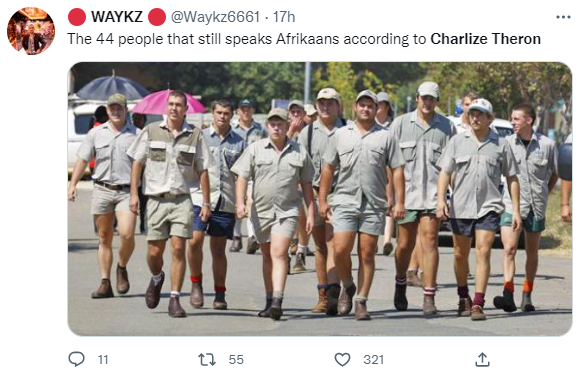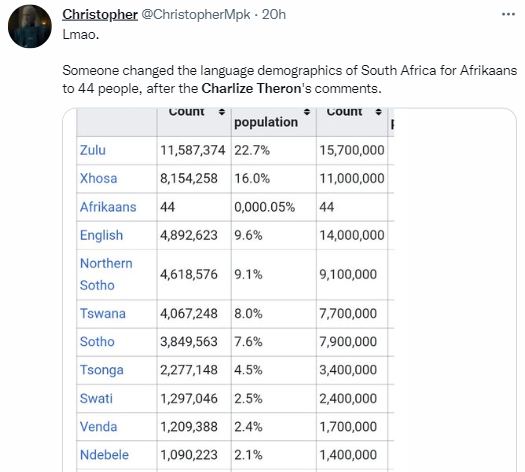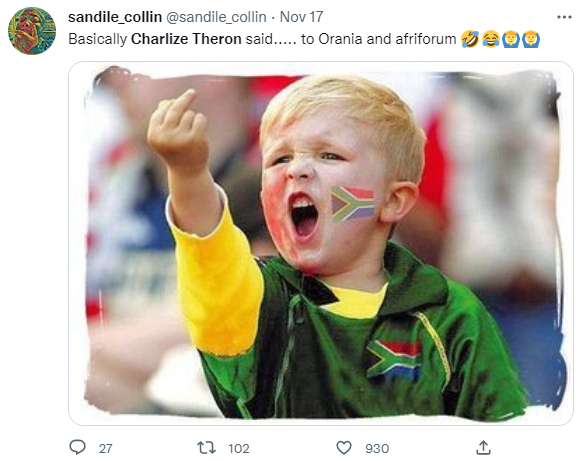 Meanwhile, those 44 Afrikaners (and probably more) took umbrage at the whole situation, much to everyone else's amusement/annoyance: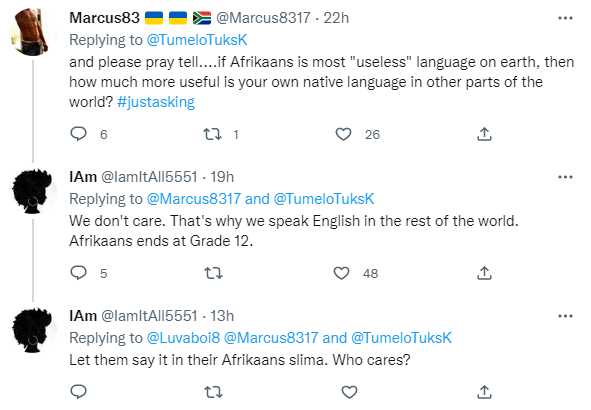 2. The Suspension of Musa Khawula
Entertainment blogger/the people's tweep Musa Khawula has garnered his fair share of infamy, so much so he's a celebrity in his own right.
So you can imagine the shock, surprise, disbelief and puzzlement of his followers when they tried to view his Twitter page in September: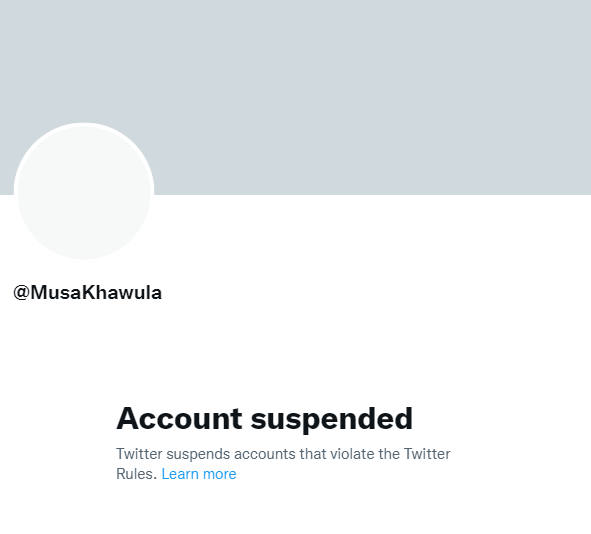 Indeed, Mzansi's own Twitter bird fell high from his perch after being arrested and charged for the murder of Wandile Khambule. Per reports, Khawula allegedly stabbed Khambule in the chest and back with a knife during an altercation outside the latter's girlfriend's house in Vredenburg, Western Cape in March.
Reactions were exceptionally mixed, as you can see:




1. The Black Coffee x Drake Collab of the Century
When South African fans woke up on 17 June, they were surprised that US rapper/singer Drake had released his seventh studio album, "Honestly, Nevermind". They were doubly surprised when they discovered it was a dance album.
But they were TRIPLY surprised when they saw who was one of the main co-producers: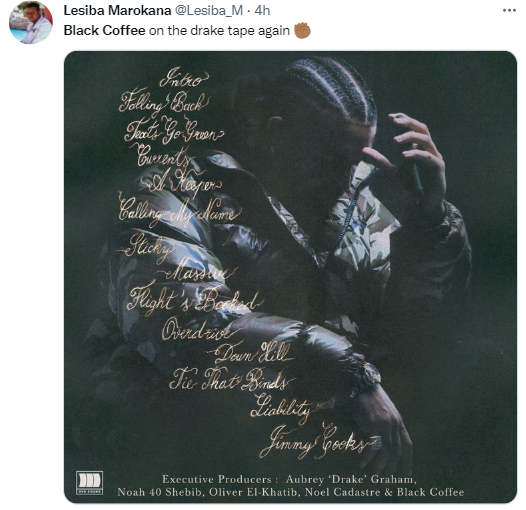 Yessir, DJ Black Coffee was behind three of the songs "Texts Go Green", "Currents" and "Overdrive", with his son Esona listed as his co-producer on the first track.
Fans and celebs alike were hyped and showered praise on Black Coffee:





Image Credit: Source