entertainment
Celeb Twitter Round-Up: Deli Malinga Bags Acting Reward for "Redemption"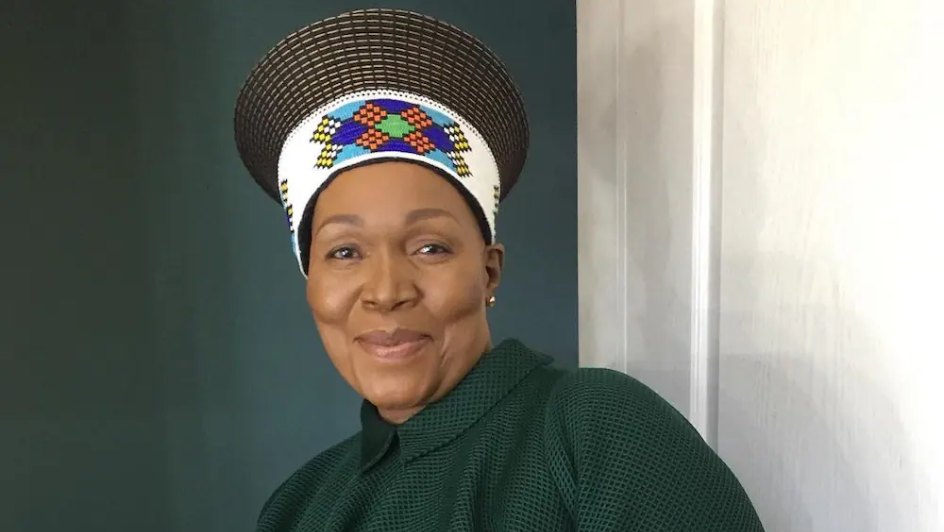 The landscape of South Africa's entertainment industry is a tough one to traverse, but once you reach the other side to reap the rewards, then the journey's all worth it.
Just ask veteran actress Deli Malinga, who – after three decades in the biz, having graced our screens in "Generations", "Rhythm City" and "Jacob's Cross" – won her first major acting award at the 17th annual South African Film and Television Awards (SAFTAS) last Saturday, 30 September.
Malinga bagged the SAFTA award for Best Supporting Actress in a Telenovela for her role as MaNgema in the BET Africa drama, "Redemption":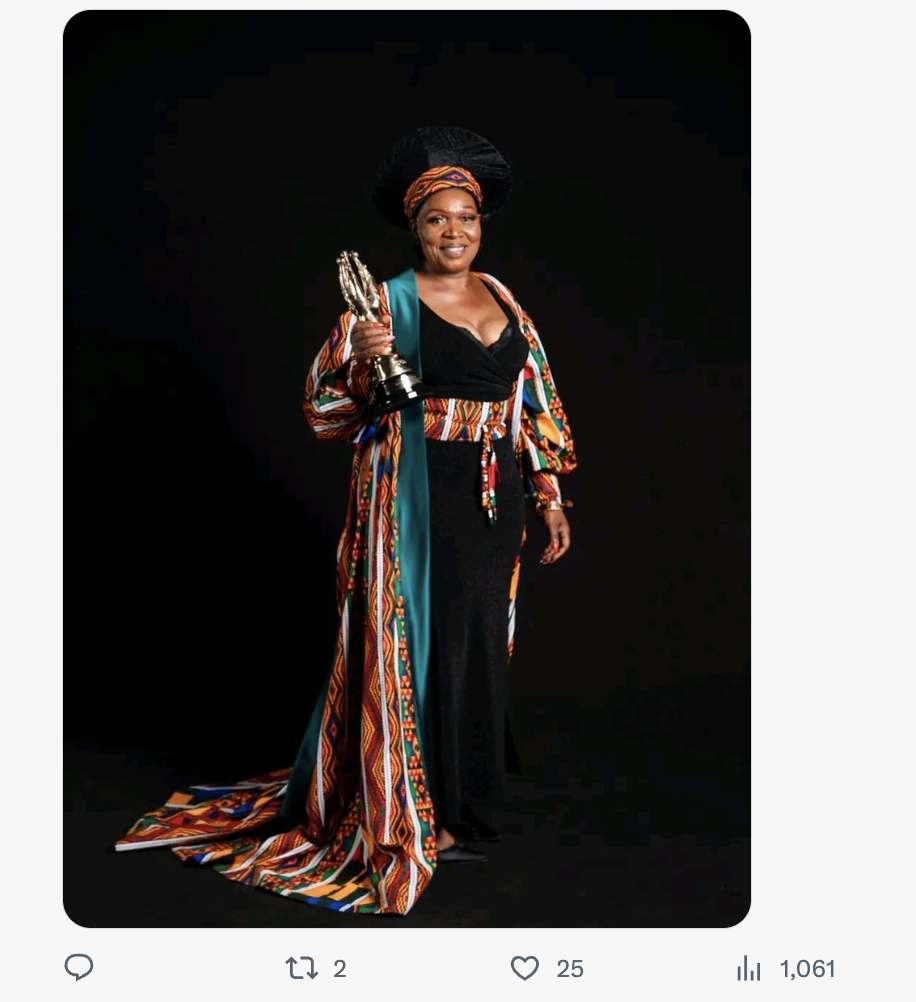 "Whoever doubted God should look at me and follow my story," the 56-year-old remarked in a recent interview with a local media outlet. "God is alive. Thanks to the cast and crew of 'Redemption', thanks to the production for believing in me.
"There's nothing like a small role. Actors out there, please be motivated when you see me."
On Twitter/X, fans lauded Malinga for her well-deserved win: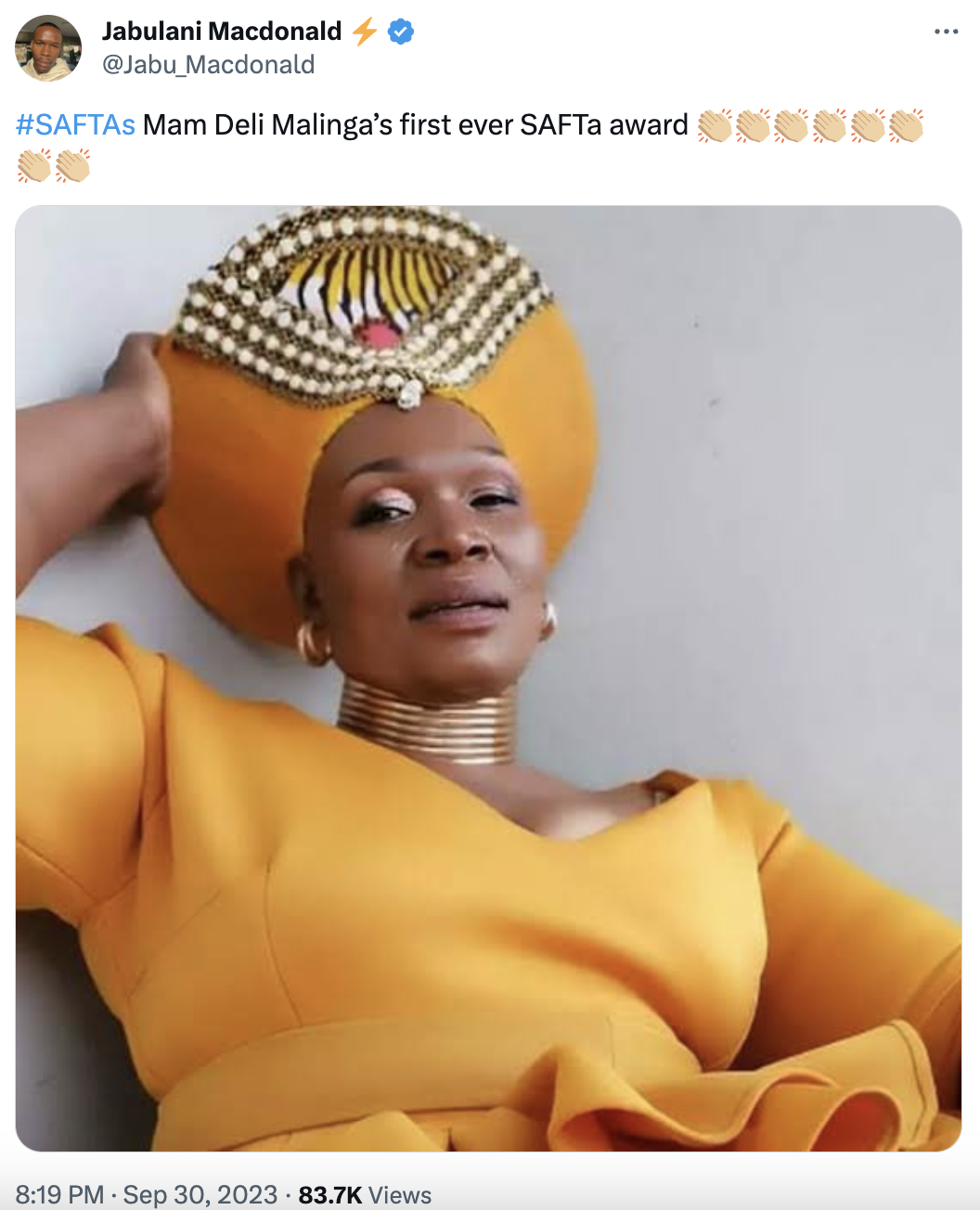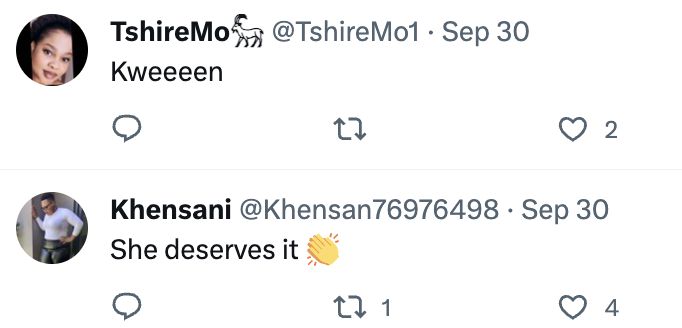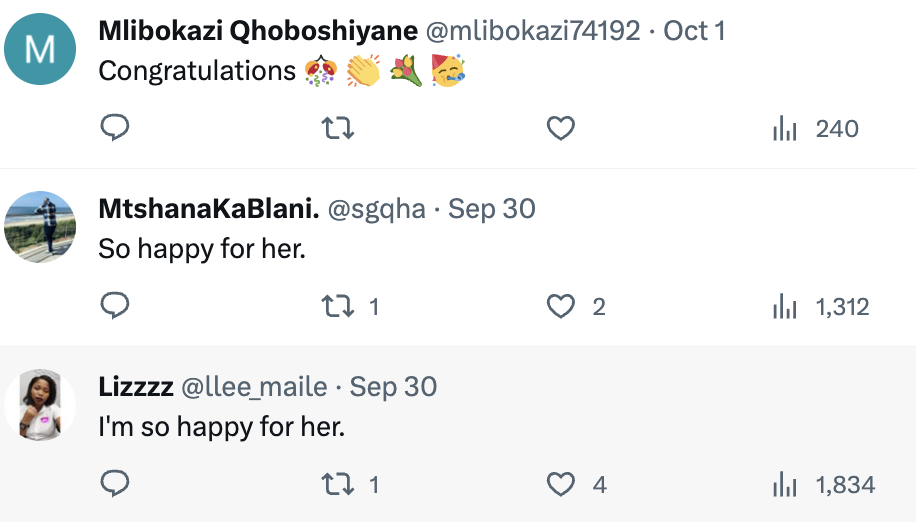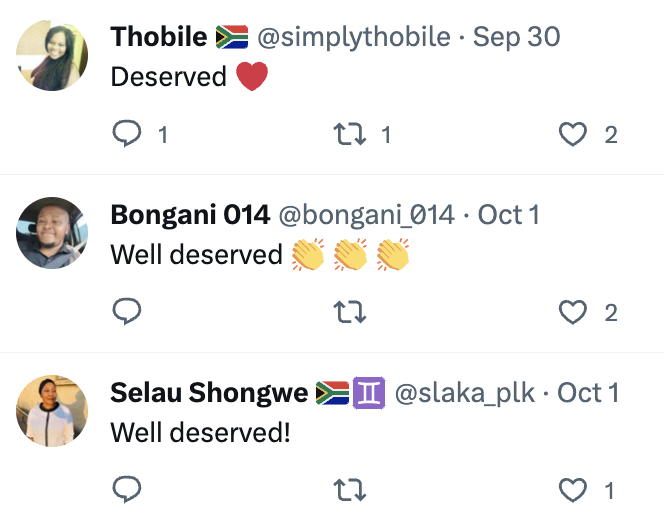 Other fans hope that she'll receive further recognition for her acting chops, including for her recent role as Mamzobe in the drama series, "Umkhokha":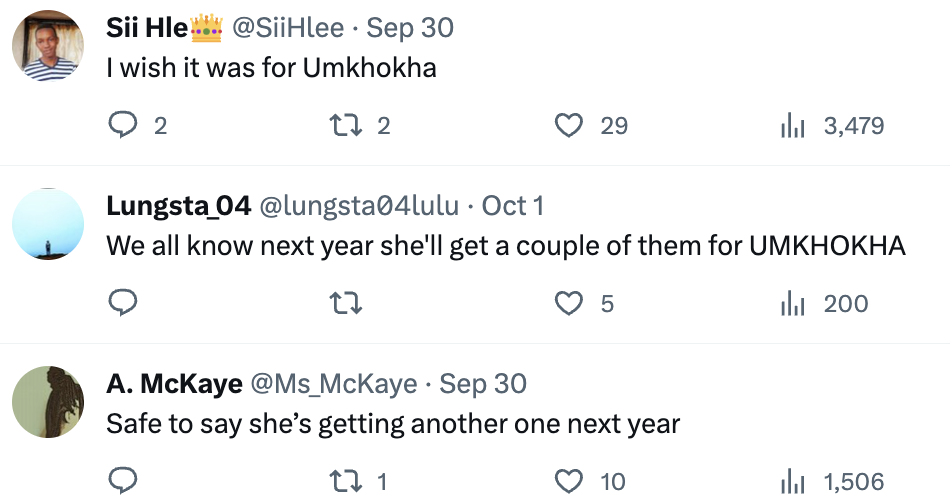 User @FezieyM ended off the rounds of praise with this precious gem:
Wise words! And if you need proof, look no further than Deli Malinga, people!
Image Credit: Source