entertainment
Celeb Twitter Round-Up: Fans React to Mohale Motaung's Abuse Pics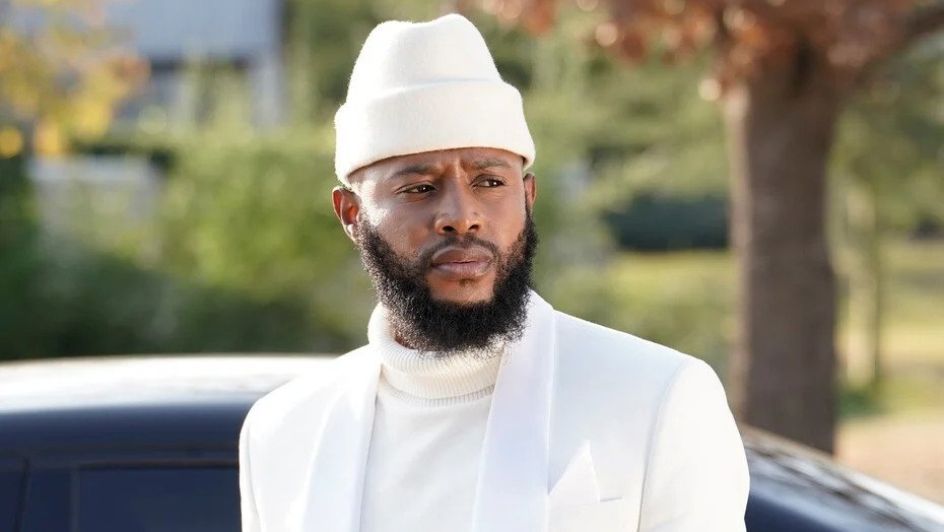 Mohale Motaung has dredged up his abuse allegations against his estranged husband, Somizi Mhlongo, and this time, he's got receipts!
Last August, Motaung – who married the entertainer/choreographer in 2019 – was recorded speaking to the producers of the reality show, "Living the Dream with Somizi", about the alleged physical abuse he received at the hands of his hubby.
Most recently, Motaung opened up about the abuse during an hour-long interview with Aldrin Sampear. One such incident saw a drunken Mhlongo beating him up to the point his ribs were extremely damaged. Another saw Mhlongo threatening to mess up his "pretty face".
On Monday, 8 August, the socialite shared photographic evidence of the injuries allegedly inflicted by Mhlongo, which entertainment blogger/drama bloodhound Musa Khawula retweeted (along with a new nickname for Mhlongo):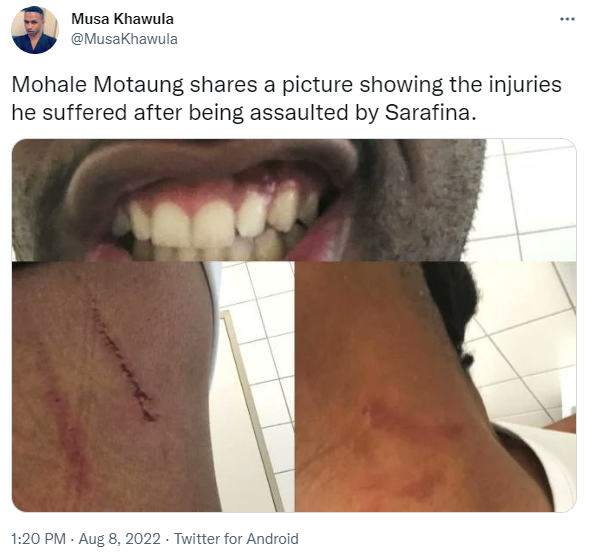 As if the cuts, scratches and bruises weren't enough, the "Idols SA" judge also apparently did this to Motaung's car: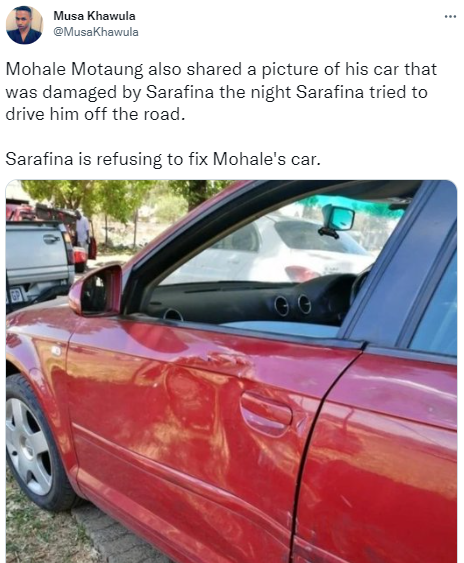 Most of Mzansi Twitter reacted in shock at "Sarafina"'s alleged brutality: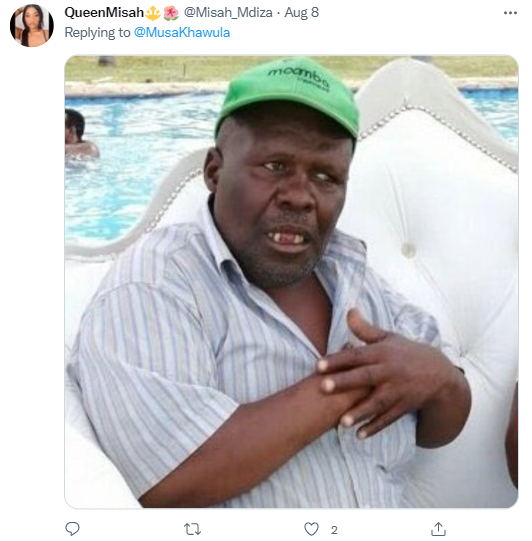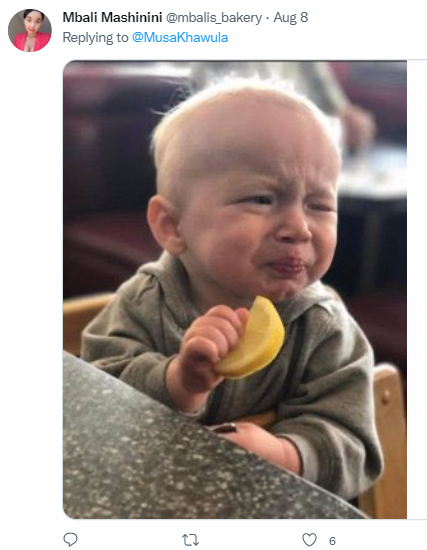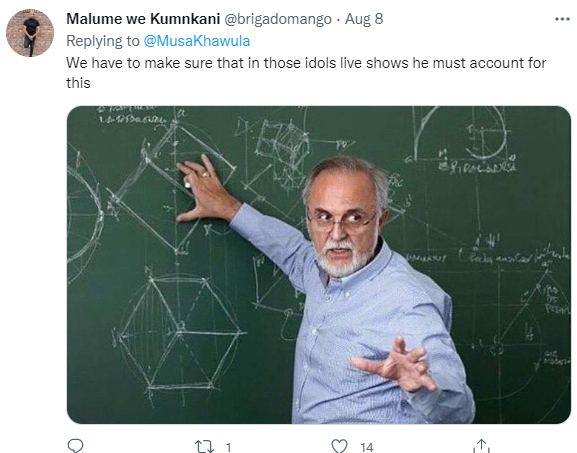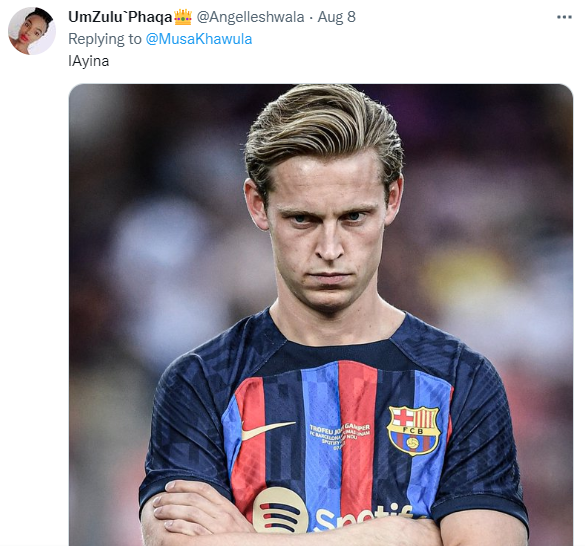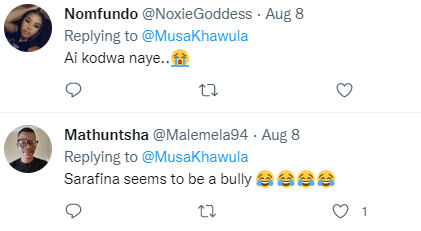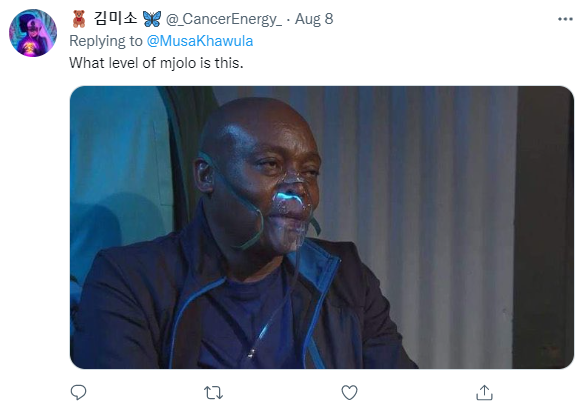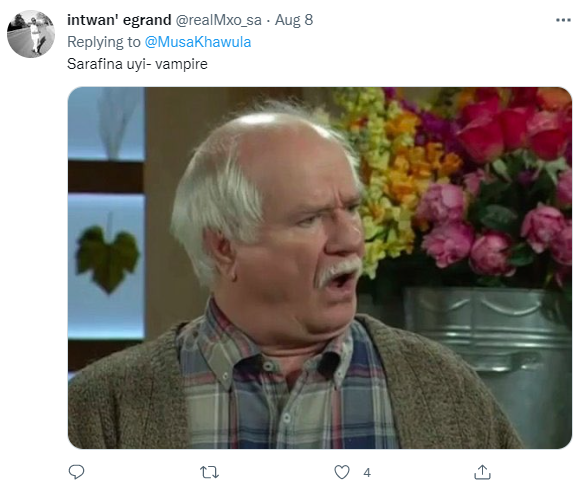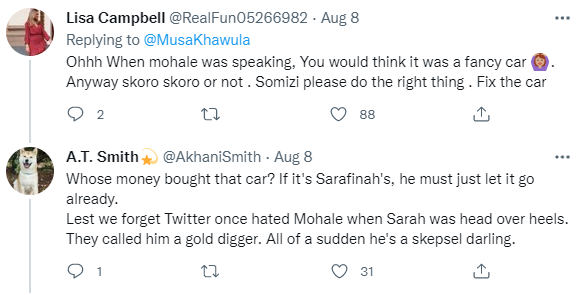 Others, however, downplayed the injuries, going as far as to imply that the socialite inflicted them on himself: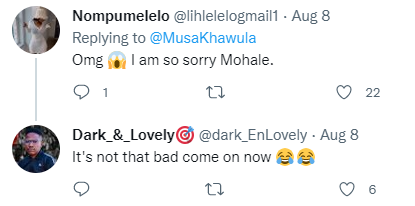 Some even questioned if it was really him in those pictures and/or why he chose to share these pictures now:



Mhlongo has yet to comment on Motaung's photos, let alone confirm or refute them. As always, watch this space!
Image Credit: Source