entertainment
Celeb Twitter Round-Up: Gorgeous Mbali Blamed for Blue Train Failure
What's the difference between the Passenger Rail Agency of South Africa (Prasa) and social media influencer/entrepreneur Gorgeous Mbali? Apparently access to tax money, if Mzansi is anything to go by.
Most recently, commuters were left stranded in Soweto, Gauteng as the blue train (no, not the Blue Train – we're talking about Metrorail's newest train) got stuck on its first day of operation, no thanks to apparent loadshedding.
So where does Gorgeous Mbali fit into all of this? Well, she's rumoured to be dating Nsovo Mashaba, the son of Auswell Mashaba, who happens to be embroiled in a number of scandals in which he allegedly looted taxpayers' money through deals with Prasa and train-leasing company, Swifambo Rails.
So, when Gorgeous Mbali posted a TikTok video of her opulent handbag collection, which was recently reposted to Twitter by @Gqama_September …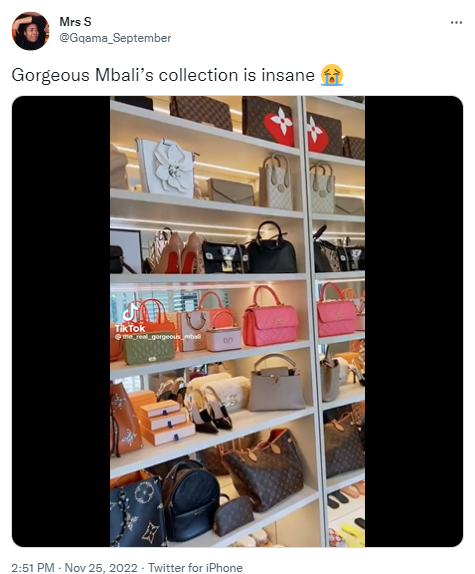 … tweeps immediately wondered if this was where the looted money was going. If anything, they reckoned this collection could pay for some decent trains at least: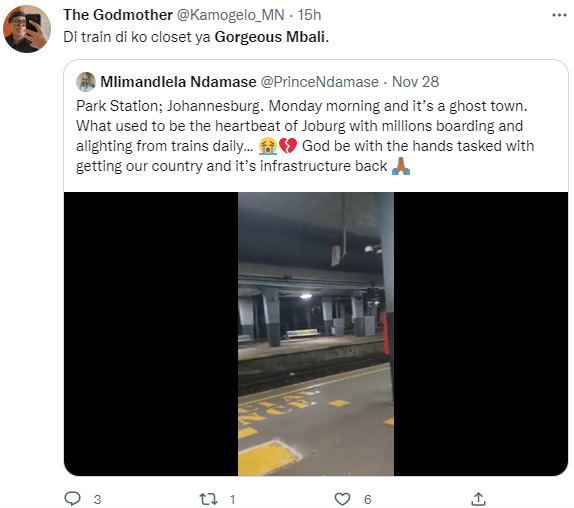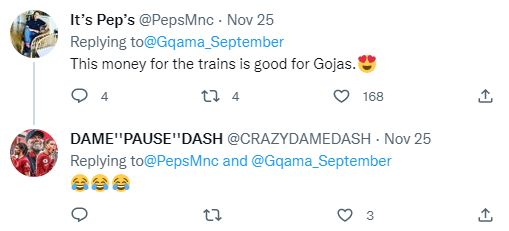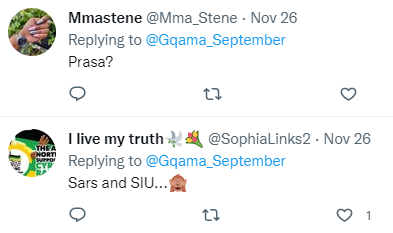 Someone even tagged @Corruption_SA and SARS about the handbags:

While some peeps did express their admiration for the collection, others shaded Gorgeous Mbali over how she acquired those bags in the first place, as well as her love life and status, which prompted some back-and-forths here and there: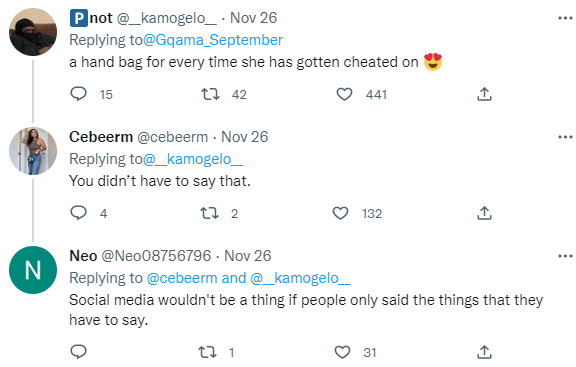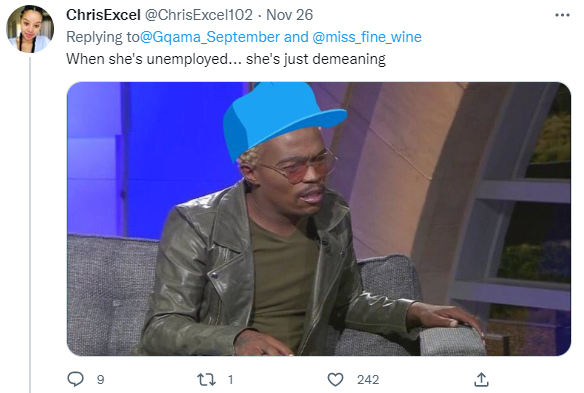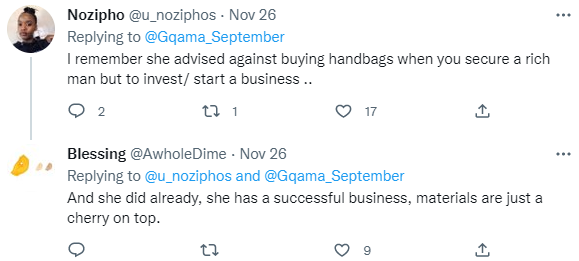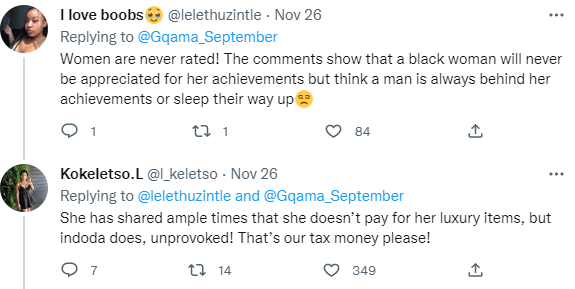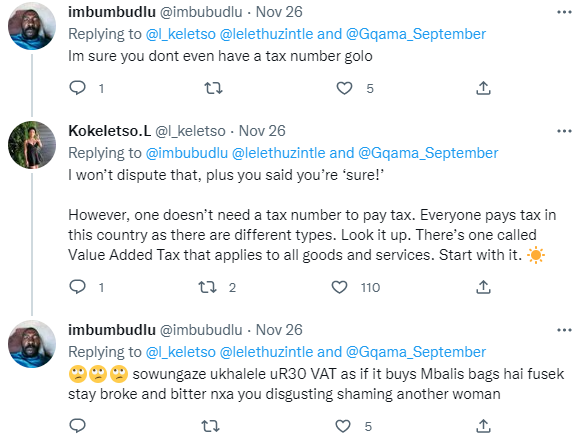 Eish. It makes you wonder if the same people who are derailing trains are the same peeps who are trying to derail Gorgeous Mbali and other celebs on Twitter on a daily basis, but that's a convo for another time.
Image Credit: Source