entertainment
Celeb Twitter Round-Up: Jennifer Hudson Gives Nod to "Idols SA" Star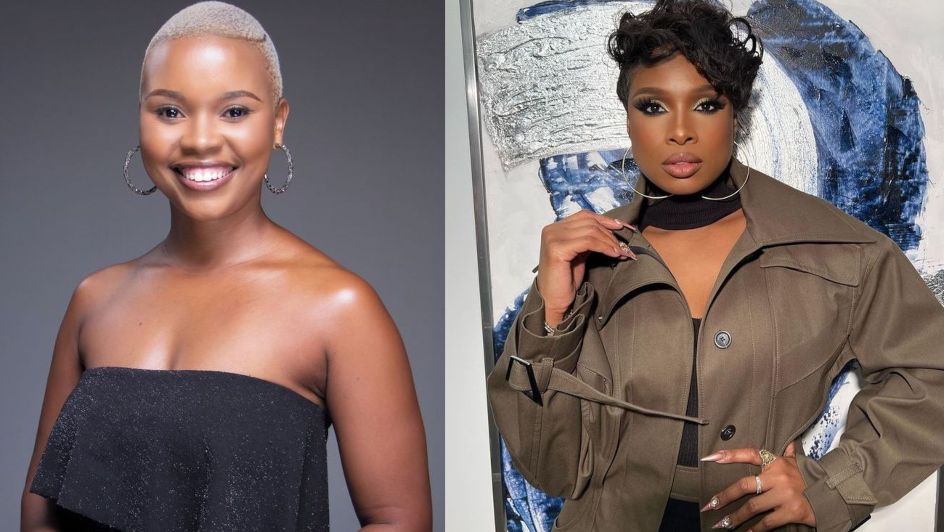 A contestant on the 18th season of "Idols SA" has gotten a special shout-out to end all shout-outs from one of her musical heroes!
In a recent performance on the singing competition, top 10 finalist Nozi Sibiya sang a rendition of "Give Myself" by US singer Jennifer Hudson, taken from the latter's 2008, self-titled debut album.
On Thursday evening, 22 September, J-Hud herself commented on a Twitter clip of Sibiya's powerhouse performance, and you could almost hear her pride seeping through the words she wrote:
Don't get it twisted, though: in Hudson's world, throwing a shoe at someone when they're performing onstage is the highest compliment anyone can ever give someone (which she's done a couple of times as a judge on "The Voice", another singing competition).
@KyngCassius certainly agrees with her sentiment about Sibiya's singing abilities, much to Hudson's delight: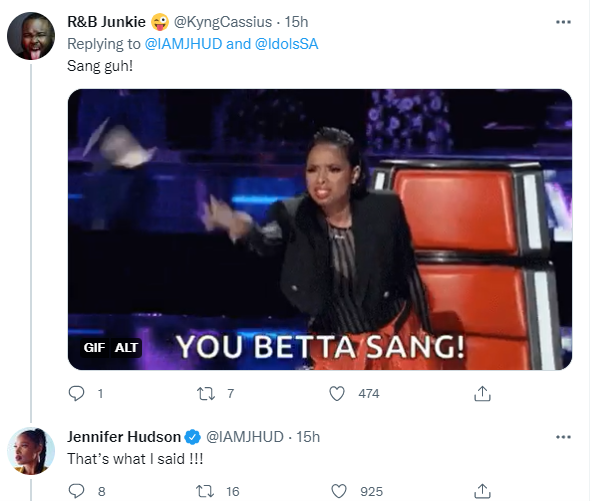 After she gave the 27-year-old her props, others swiftly followed suit: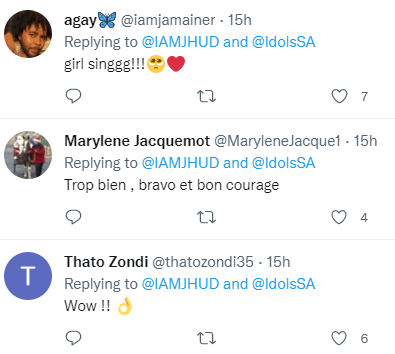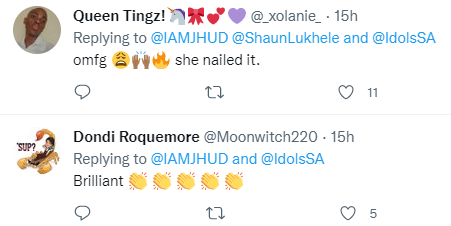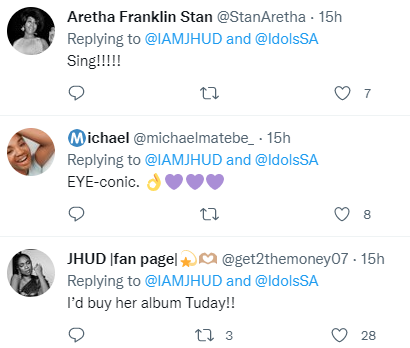 Peeps like @LesaTshabz and @LitSego thought her performance was lit from top to bottom:
@NokwandaK_ wanted to give Sibiya her flowers, and not just one bouquet, either:

Others expressed their happiness that Sibiya was carrying the SA flag high; moreover, that she received recognition from one of her biggest inspirations: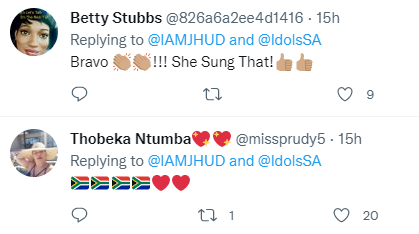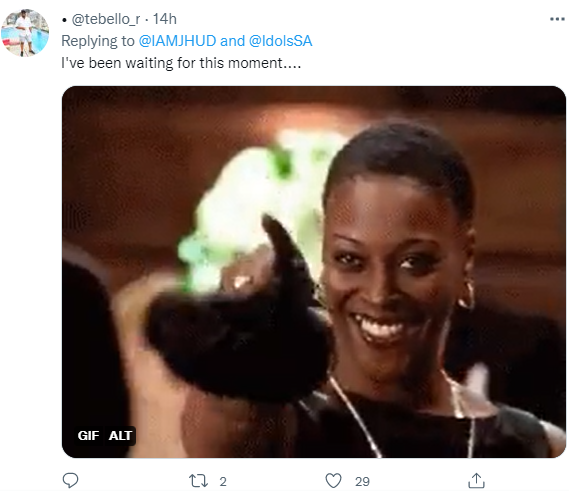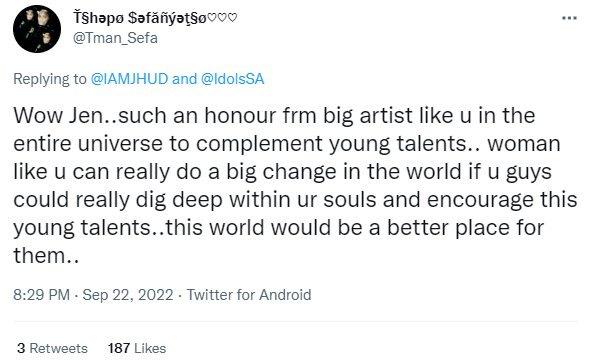 @Cypress2580 reckoned that J-Hud should also show her appreciation for Sibiya in another important way: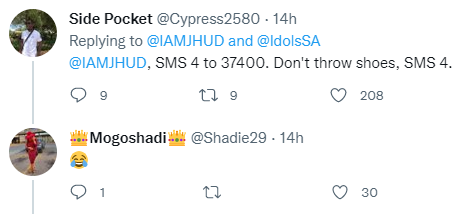 Some tweeps came up with a second (and equally important) way:



What do you guys think? Will we see Nozi Sibiya appearing on the EGOT winner's eponymous talk show in the near future? Will she win the "Idols SA" crown? Fingers, toes and hairs crossed for all of the above!
Image Credit: Source