entertainment
Celeb Twitter Round-Up: Nota Baloyi Lashes Out AGAIN at Berita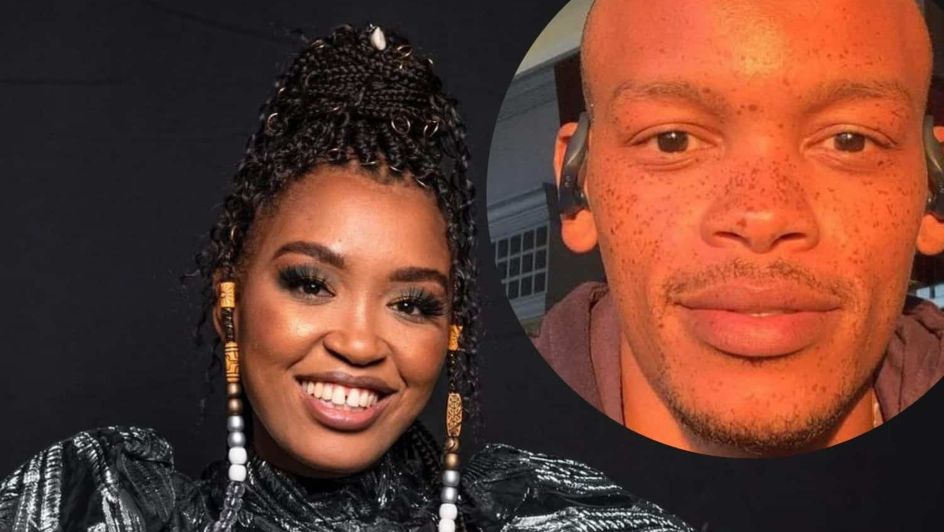 Eish, eish, eish, Nota! When it comes to his estranged wife Berita, Nota Baloyi keeps gnawing that bone like his life depended on it.
This time, the man's chihuahuaing (remember that neat word we learned about a few days back?) about the songstress yet again on Twitter, this time about some money-related matters. Observe:
Per Baloyi's tweet, Berita allegedly forced him to get life insurance and retirement annuity. It's unclear if these were made on her behalf or his. (It sounds like it's pointing at him, but it's kinda odd that she would want to cover the costs. On the other hand, judging from the replies, he may be covering the costs on her behalf instead, as it was initially the case before their separation). Either way, she has also allegedly failed to keep up with the payments.
The music executive soon followed up with another tweet:

Yup, as one does when one's in a vindictive mood since forever ago.
These were just some of the replies to his tweets, with @azolaazey setting the tone: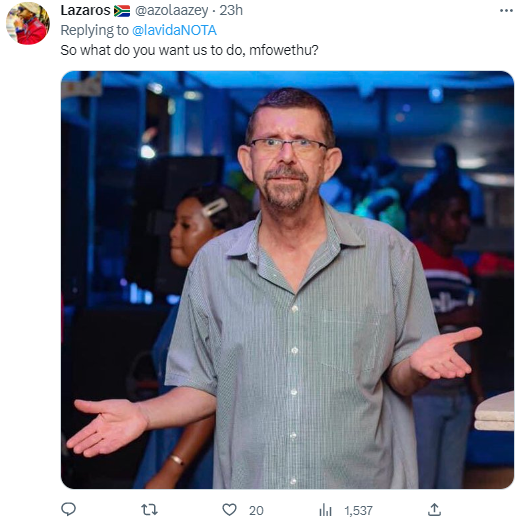 We think this reply seems to have the same energy as the one above: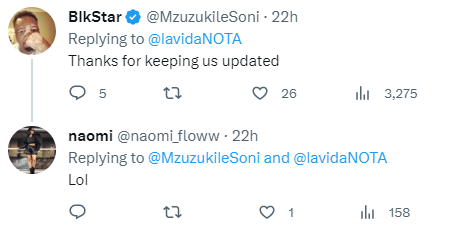 Surprisingly yet unsurprisingly (it's Twitter, after all), he managed to garner some support: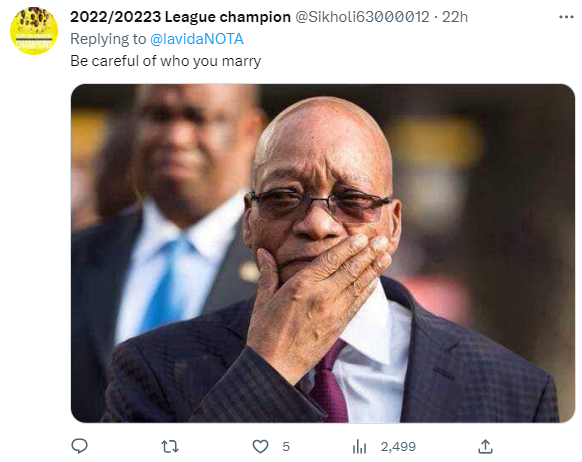 Meanwhile, others wished he'd stop referring to Berita as his "wife" when she's already gone on record saying that she hates being called that. What's more, they just want him to stop calling her out and move on with his life:





One tweep seemed to be writing out of the goodness of their heart: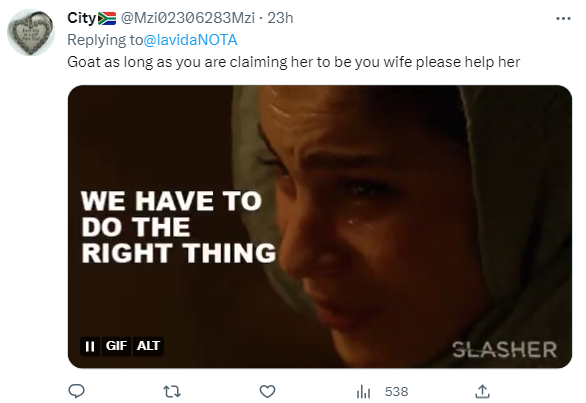 As did @MtoloSam (although we're not sure if other women would agree):

And so did @OMasenkane, although Baloyi gave her a none-too-SFW reply: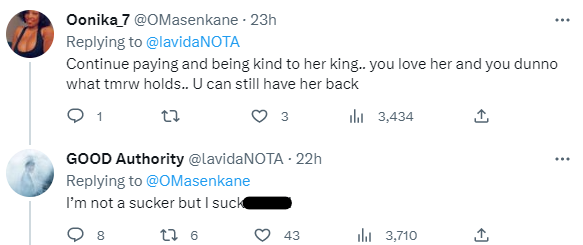 The rest were just over it and wanted proof of Berita's alleged outstanding payments:


A messy situation all around, indeed. Who knew chihuahuas could still draw blood from an old bone, hey?
Image Credit: Source