entertainment
Celeb Twitter Round-Up: Priddy Ugly Wants to Box Cassper Nyovest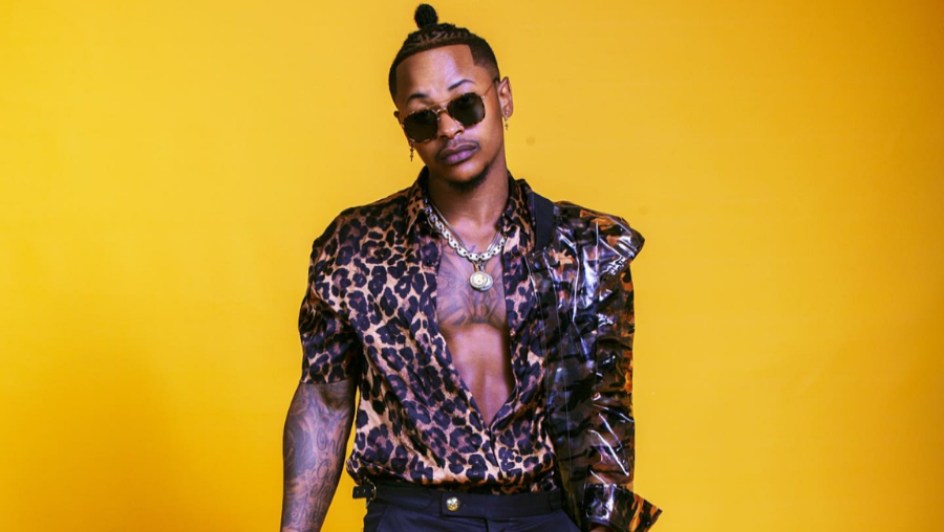 Believe it or not, rapper Cassper Nyovest is also a fire boxer, and judging from a recent exchange on Twitter, fellow artist/boxer Priddy Ugly clearly wants all the smoke!
It all started on Tuesday evening, 19 July, when Nyovest posted a screenshot of the conversation he recently had with YouTuber Slik Talk, whom the rapper knocked out during a highly-publicised boxing match last December.
Take a look: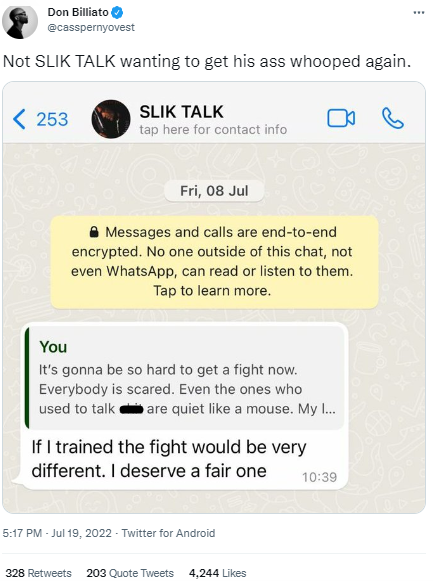 That's when Priddy Ugly – real name Ricardo Moloi – entered the fray, claiming that the "Tito Mboweni" hitmaker had hit him up for a slugfest first way before any talks of a Slik Talk rematch:

The more the two artists exchanged words, the more heated they got (you could say it got … pretty ugly):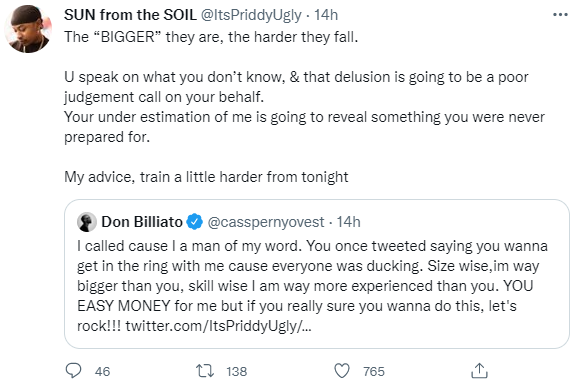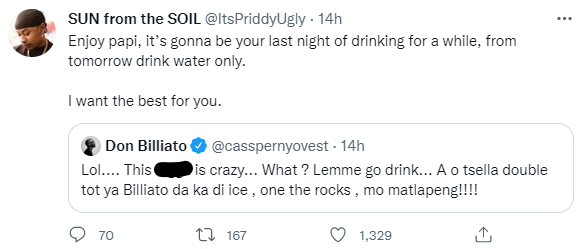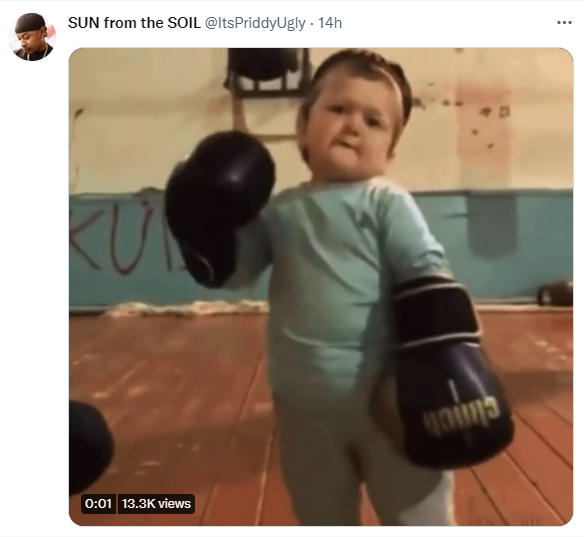 Fans took to the Twitter streets in light of this development:



Some reckon this is all just a publicity stunt to promote their music or just to remain relevant:



Regardless, there are a few faithful fans banking on Nyovest to win: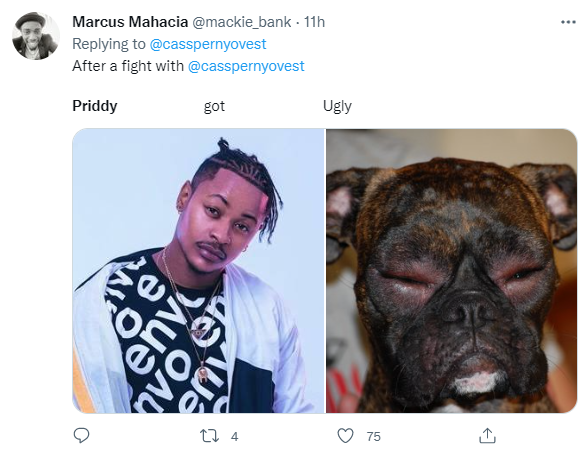 But the majority of tweeps are all in Priddy Ugly's corner: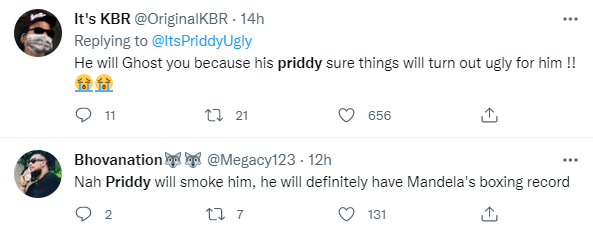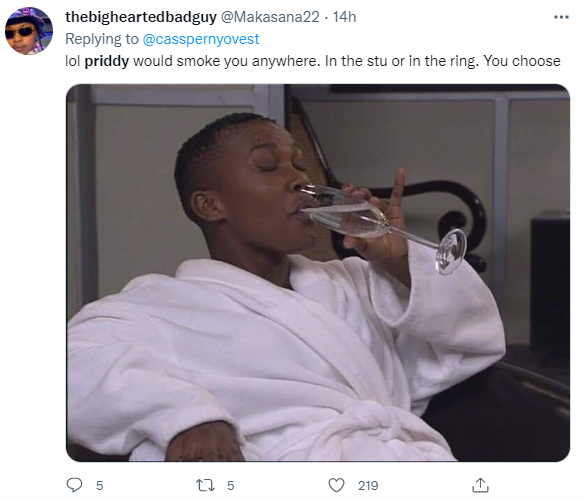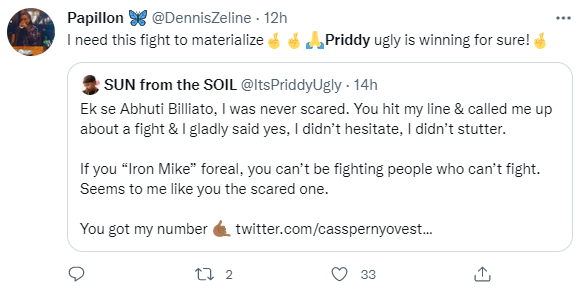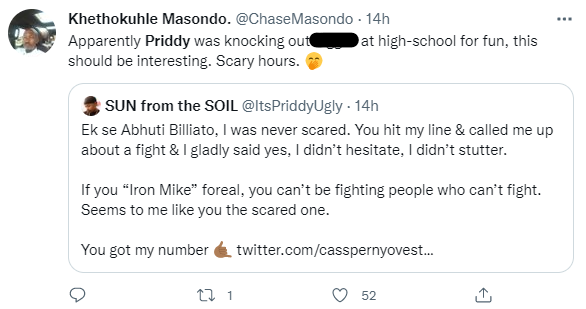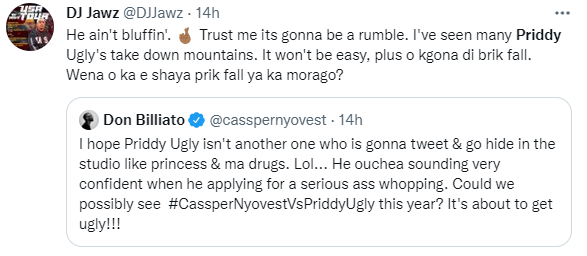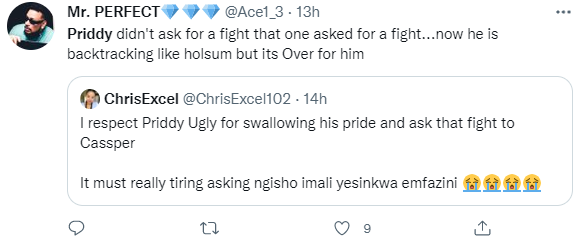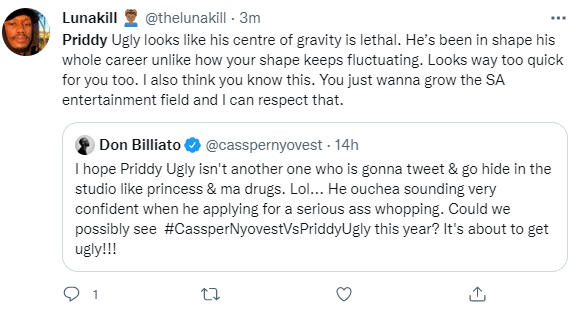 What do you think, folks? Are we going to see Nyovest vs Priddy Ugly in the near future? And who do you think would emerge the victor? Keep your fingers crossed for your fave!
Image Credit: Source