entertainment
Celeb Twitter Round-Up: Priddy Ugly's Final Album is Coming!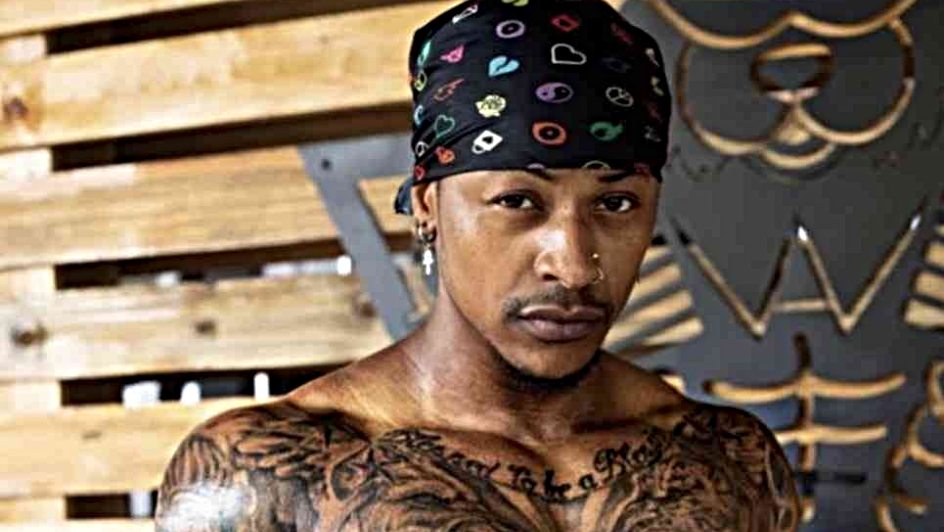 In about three months' time, Priddy Ugly is officially taking a step back from the hip hop industry in order to "retire" gracefully at the tender age of 31.
Earlier this week, Priddy Ugly unveiled the cover art and tracklist for his final album, "DUST":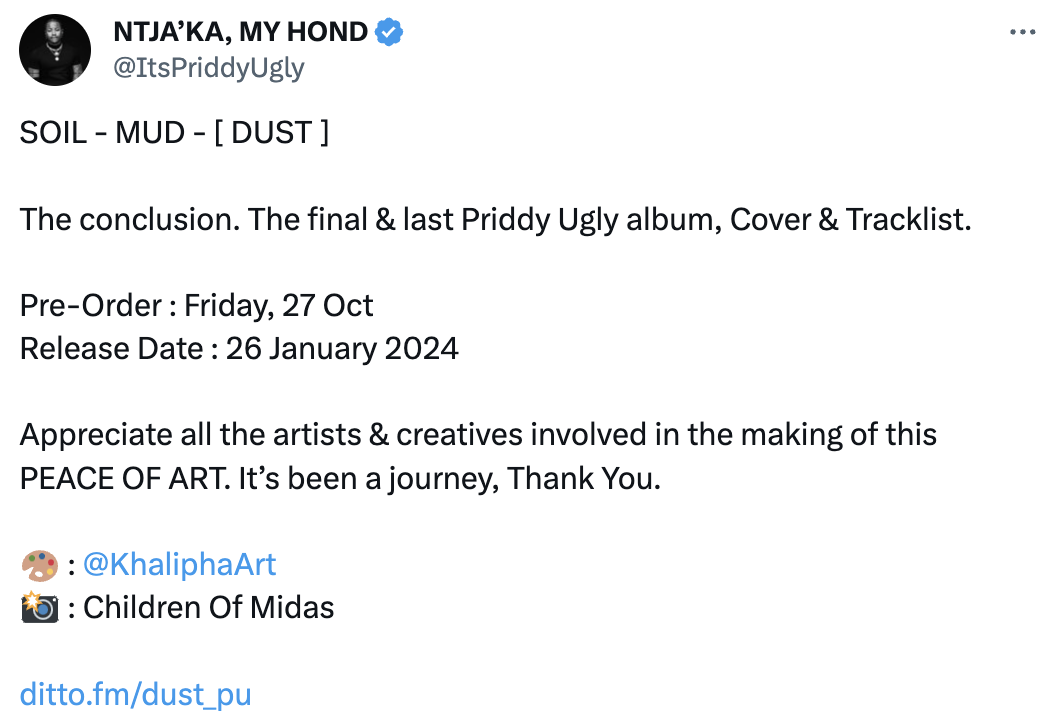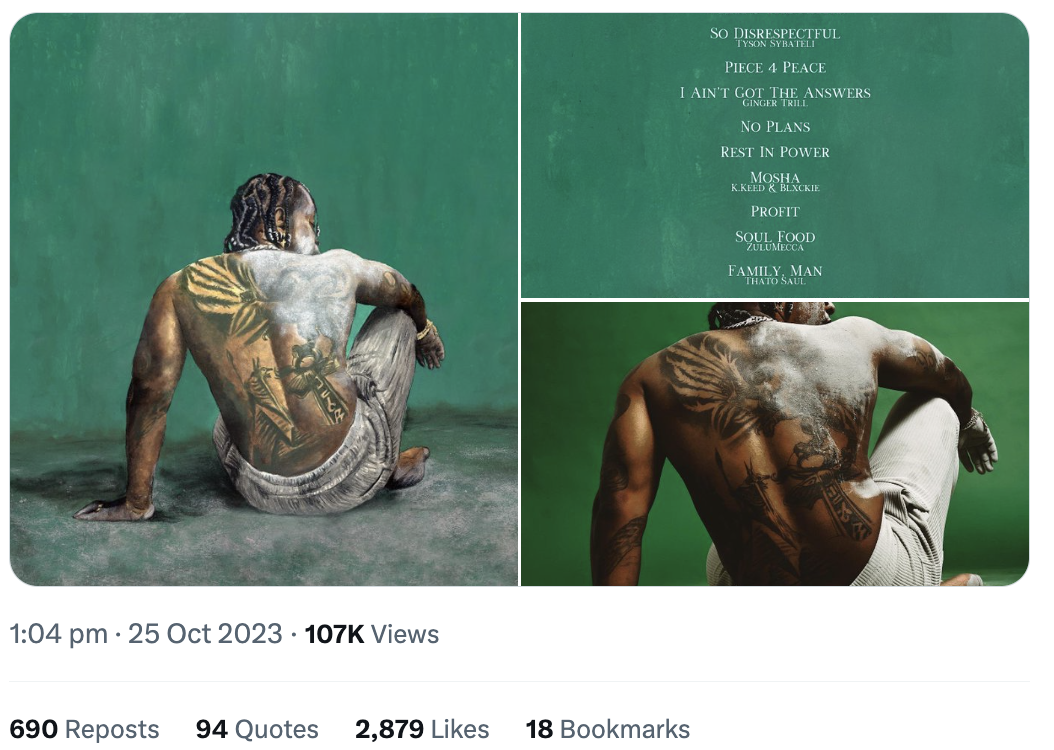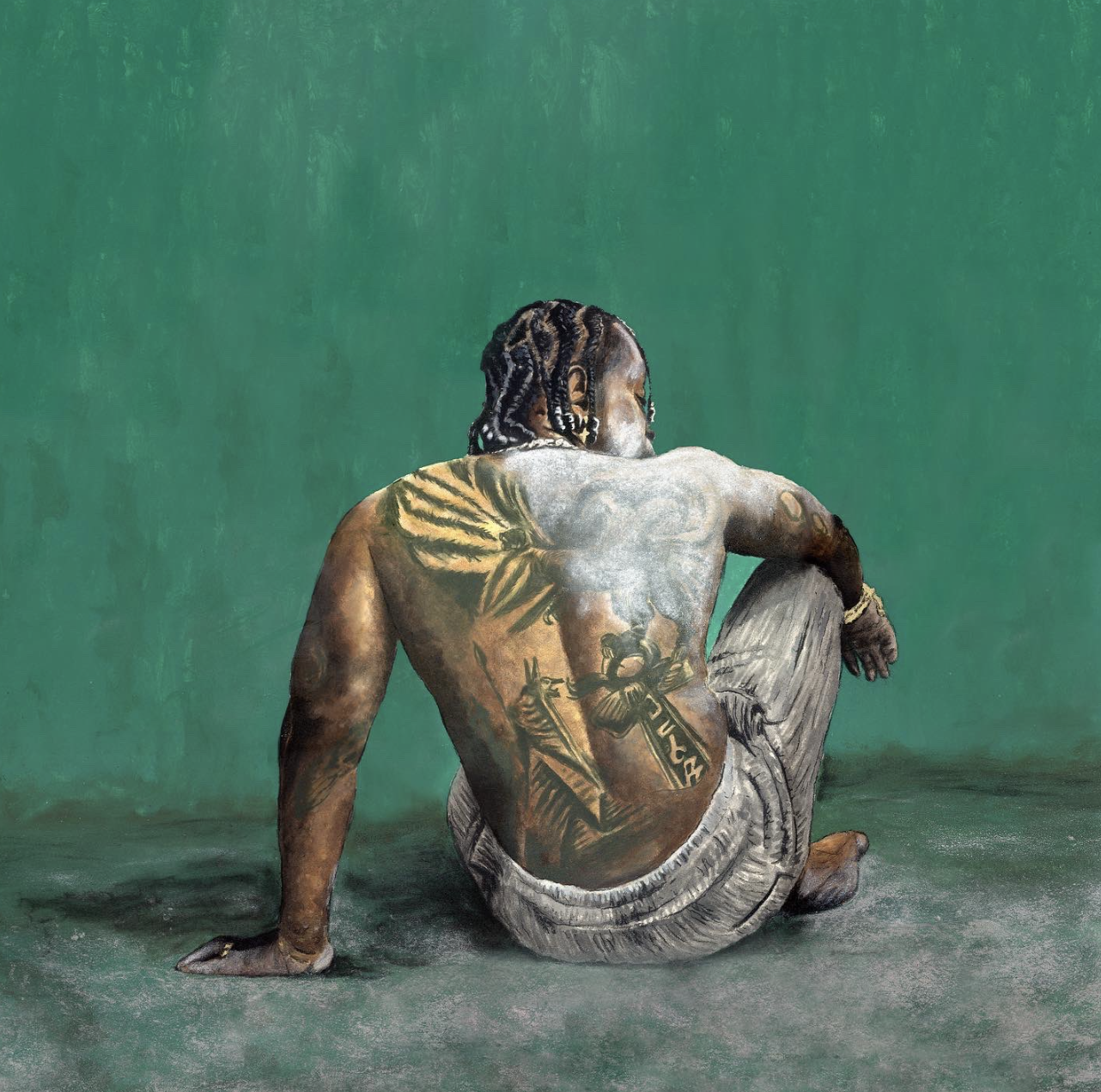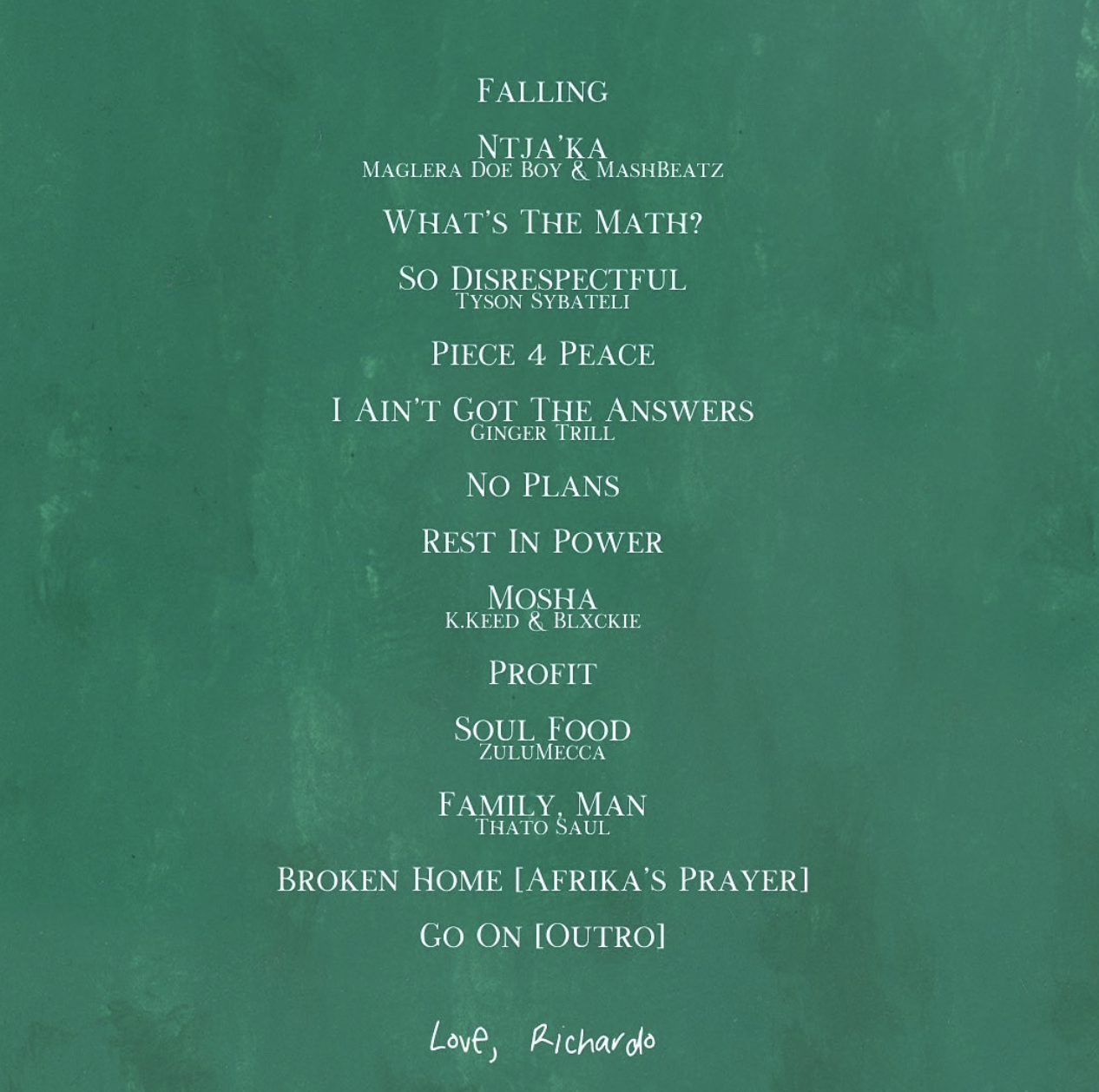 There are only 14 tracks on the album, including "Falling", "Ntja'ka", "Piece 4 Peace" and "Soul Food", with features from Blxckie, Mashbeatz and Ginger Trill among others.
Most tweeps were upset about the fact that we have to wait until January next year to hear what they're already calling a masterpiece. They're also hoping he'll let up by releasing some singles or a mixtape between now and then:


Overall, Priddy Ugly's fans are unhappy that he's leaving the rap game. While laying on the compliments, they're also hoping and praying that he'll make a comeback one day: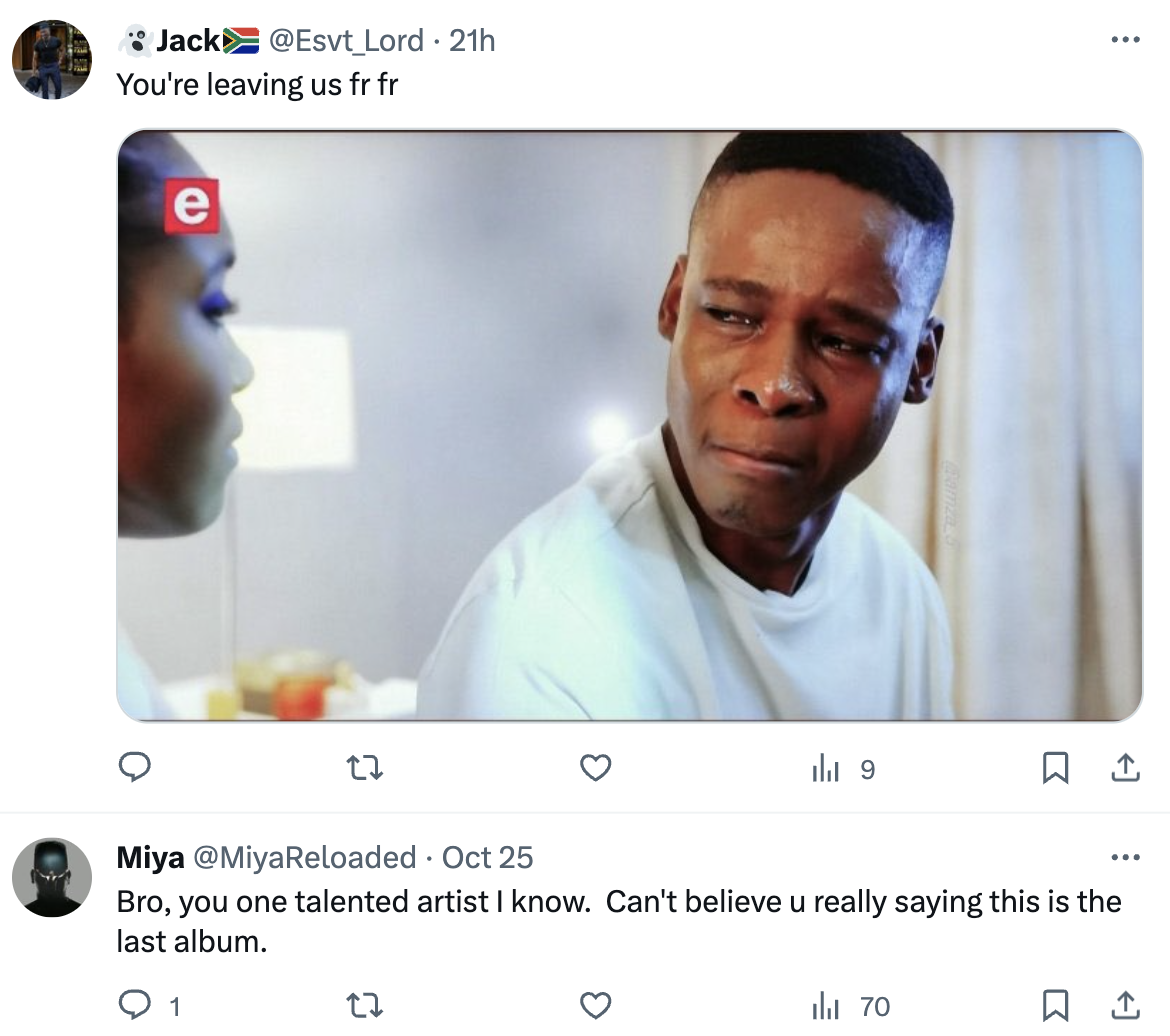 What do you think, folks? Is this the last time we'll ever hear Priddy Ugly delivering bars, or has he got a surprise up his sleeve? Guess we'll just have to wait until 26 January to see!
Image Credit: Source