entertainment
Celeb Twitter Round-Up: Tasha Cobbs Leonard is Coming to SA!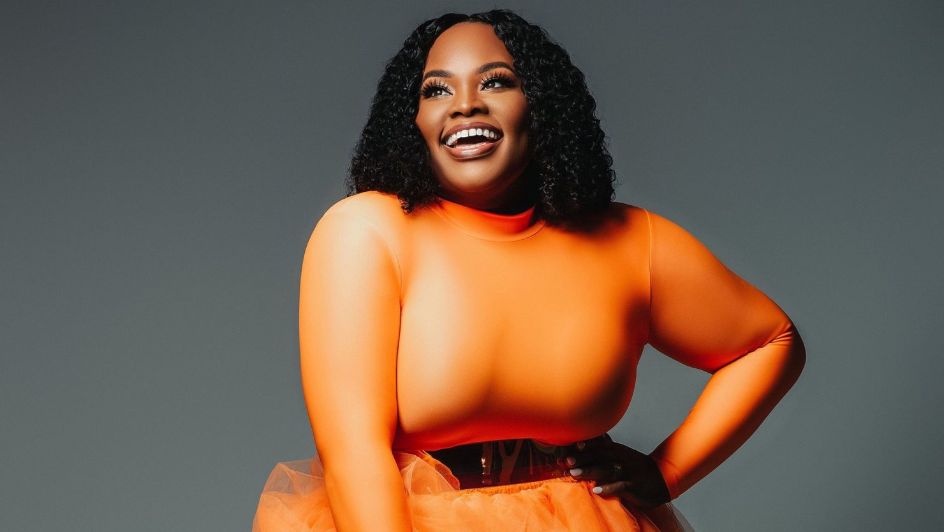 Guess who's making her return to South Africa? Then again, you saw the title – yes, it's Tasha Cobbs Leonard!
In a year when various musical acts have come – and are still coming – to Mzansi (Backstreet Boys, Tamia, Shack Attack, Deborah Cox, Westlife, etc), it'll be the legendary US gospel singer's turn to grace the masses with her presence, alongside some familiar faces, in September: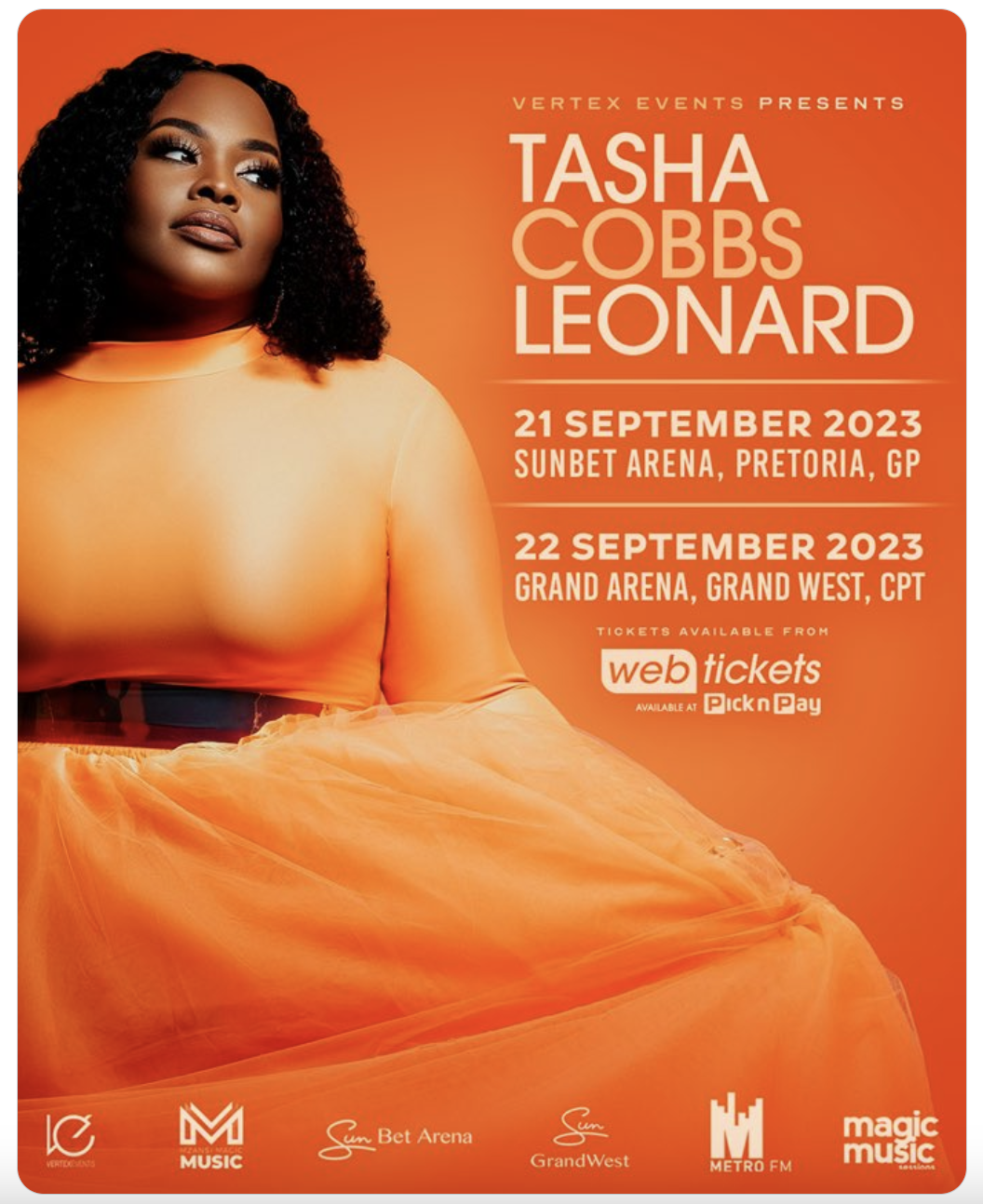 In addition to Pretoria and Cape Town, she'll also be performing in Durban: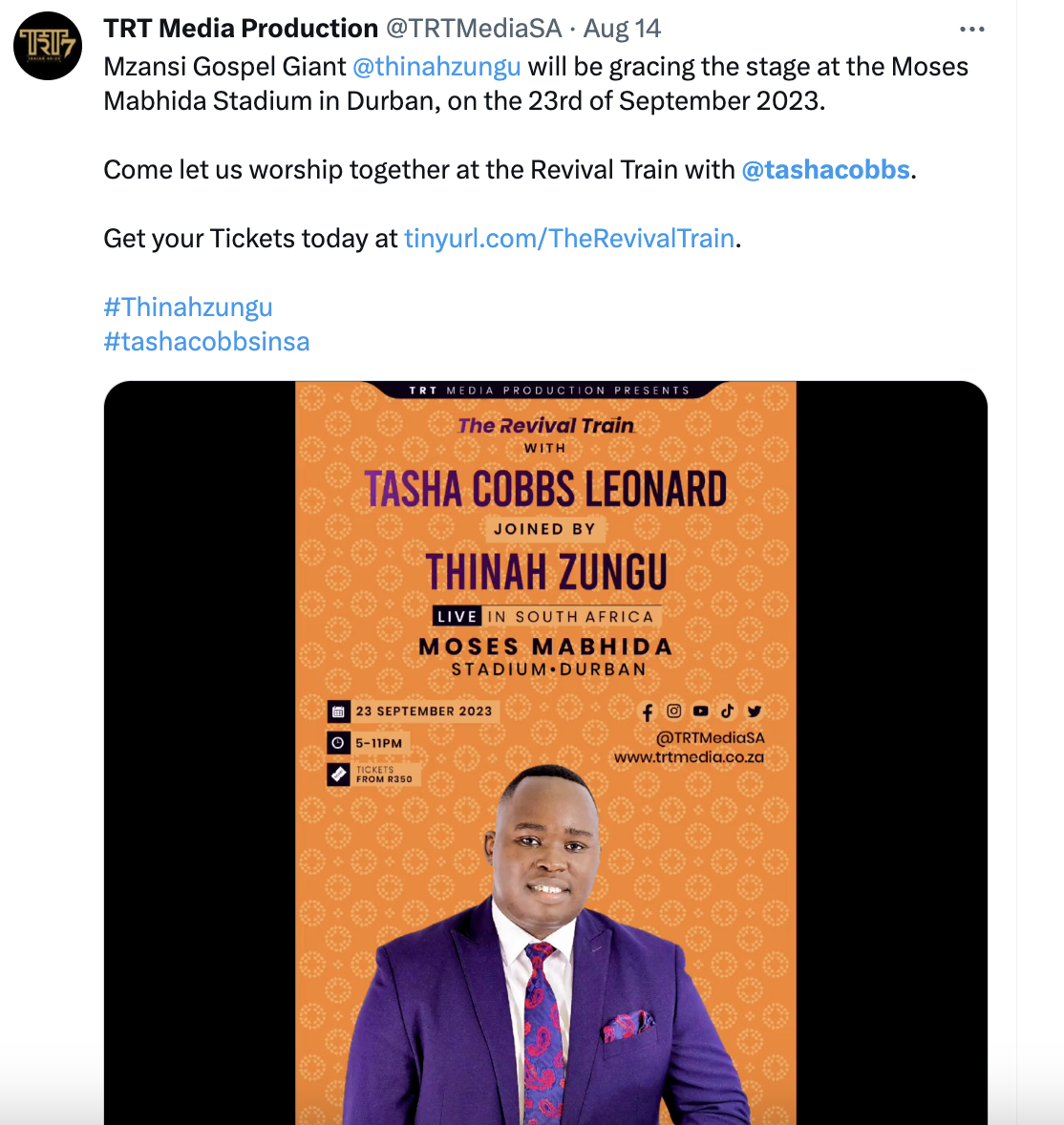 In February 2020, Cobbs Leonard brought down the house with her powerhouse vocals. Now, fans are excited to see her bringing down the house AGAIN, and they are super ready to jam to her popular gospel hits such as "Break Every Chain", "I'm Getting Ready" and "This Is a Move":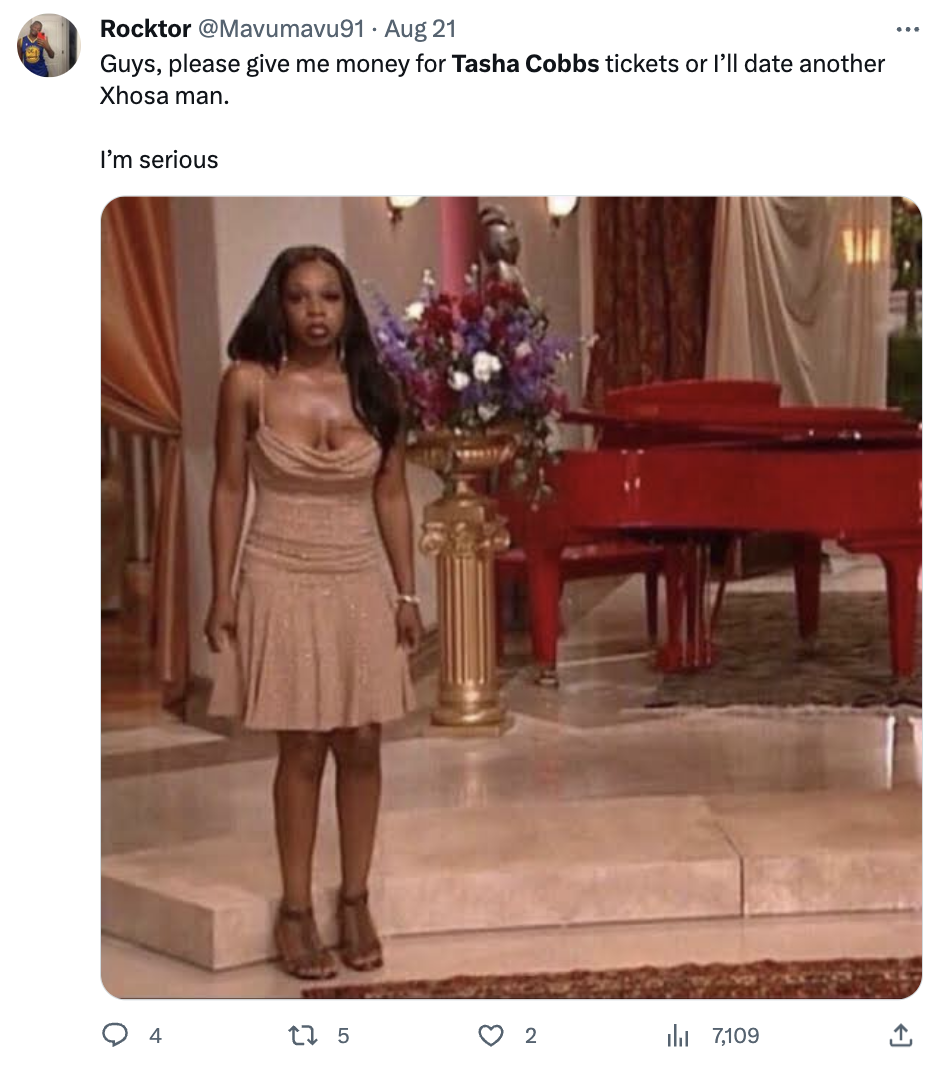 So, will YOU be attending one of Tasha Cobbs Leonard's concerts? Let us know!
Image Credit: Source