entertainment
Celeb Twitter Round-Up: Tweeps Sound Off on Zozibini Tunzi's Bodyguard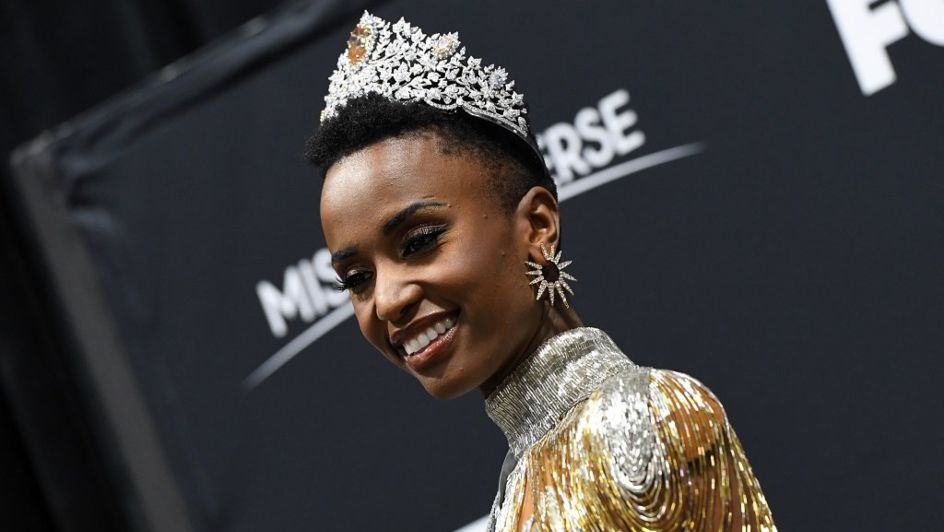 Mzansi tweeps are perplexed, flummoxed and annoyed by a bodyguard who had the nerve to treat Makhadzi like a groupie when she interacted with Miss Universe 2019, Zozibini Tunzi.
Twitter user @Khadzinator recently posted a brief clip of the songstress going backstage at the Miss South Africa 2022 beauty pageant, which took place last Saturday, 13 August at the Sun Arena in Times Square, Pretoria.
There, she met Tunzi and former public prosecutor, Thuli Madonsela, both of whom were on the panel of judges: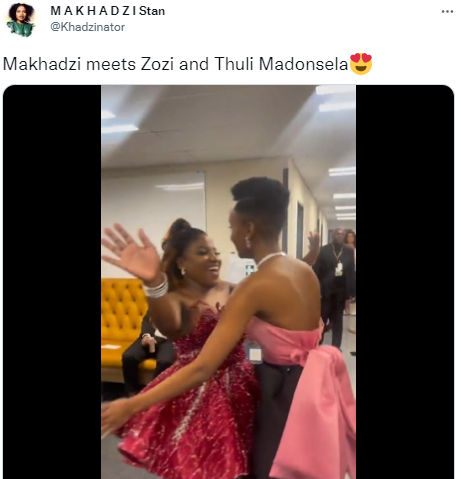 In the clip, Tunzi is seen moving forward to give Makhadzi a hug, only for a bodyguard to step in and wave the latter off: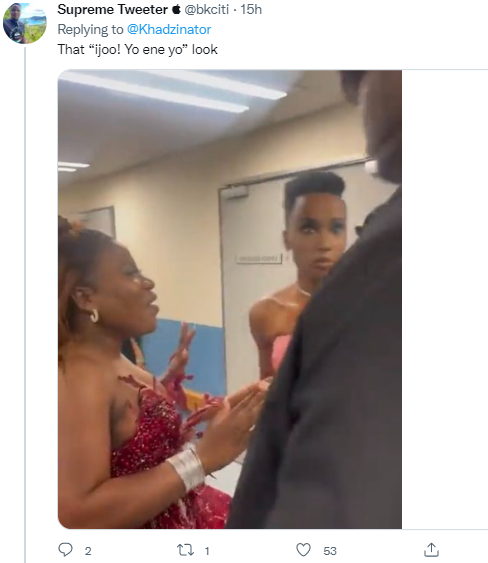 Resultantly, peeps took to Twitter to air their grievances and thoughts about the incident, with many wondering why Tunzi didn't tell the guy to back off while also showing their support for Makhadzi: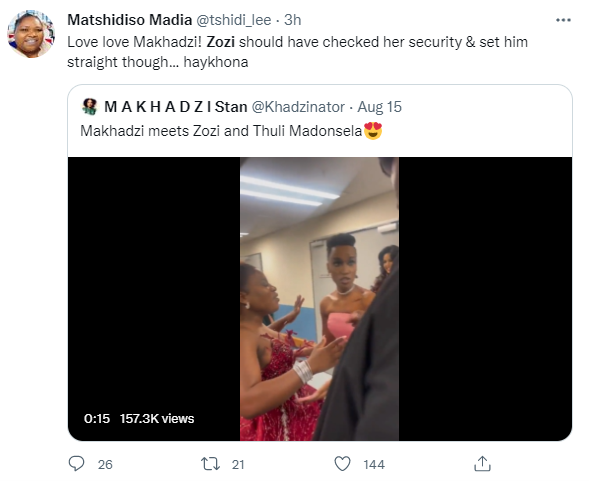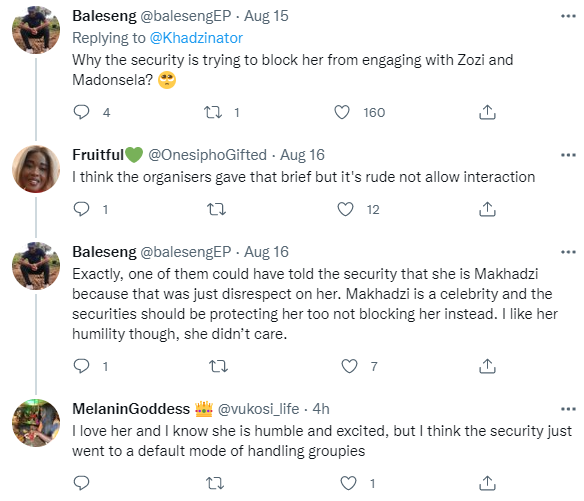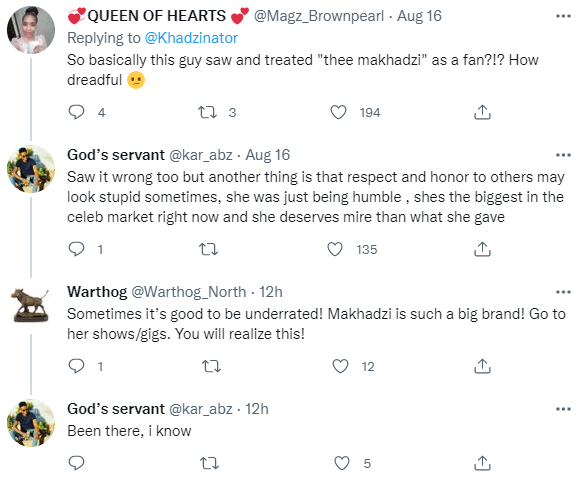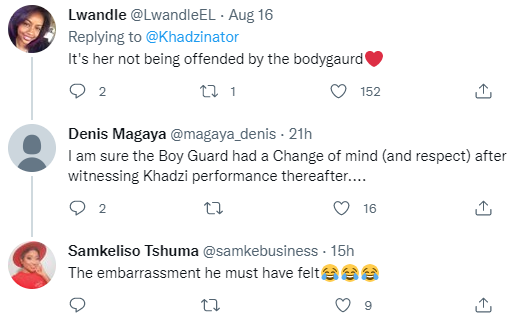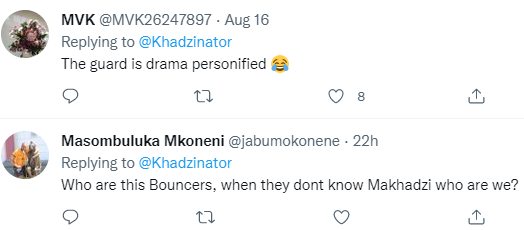 Some even pointed out that it was Tunzi who approached Makhadzi first, not the other way around: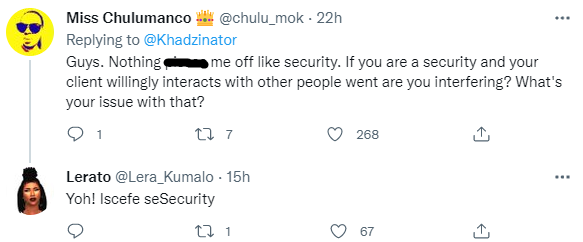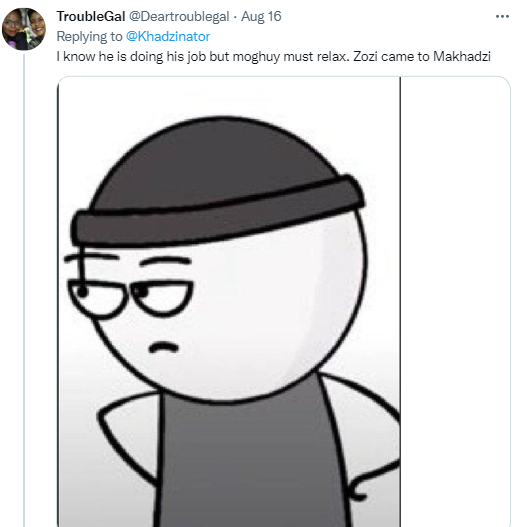 @Andiswa_PLK sounded off, saying we shouldn't judge Tunzi for not keeping the bodyguard in check:
In fact, other tweeps reckoned that the bodyguard was actually working for Madonsela, so it was not up to the beauty queen to keep him in check in the first place:


Whatever the case may be, it's probably all water under the bridge now. And you can't deny that at least the bodyguard was doing his job – celebrities and fans alike are not about to stop him from performing his duties. But still, it's Makhadzi!
What do you think, folks? Did he overstep his bounds here or not? You decide!
Image Credit: Source