entertainment
Celeb Twitter Round-Up: Tweeps Stir Up Sne Mseleku Pregnancy Rumours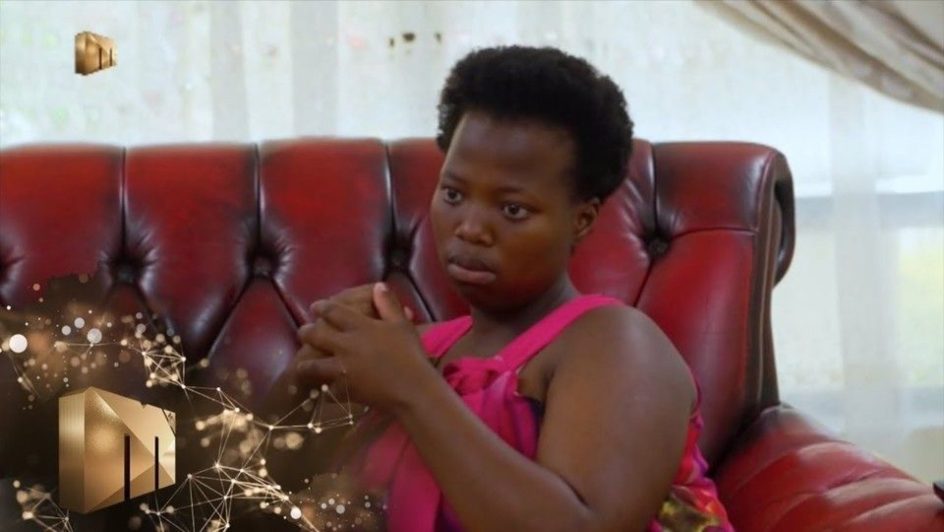 Snenhlanhla "Sne" Mseleku may be the daughter of businessman, polygamist and reality TV star Musa Mseleku, but Mzansi Twitter reckons Sne's the (fifth) wife he's never had following rumours that she's pregnant – AGAIN.
It's no secret that Papa Mseleku wants more children and more wives: along with his four wives MaCele, MaYeni, MaKhumalo and MaNgwabe, he rose to prominence on the reality show, "Uthando Nesthembu", after it debuted back in 2018 on Mzansi Magic. To date, he's got ten children (and wants ten more, apparently), some of whom he wants to take up the polygamist mantle when they're older.
Although Sne is keeping it monogamous right now (she has two children with her baby daddy named Siya), she's definitely keeping up the "more children" tradition alive, if rumours online are anything to go by.
Per these rumours, the 20-something mother of two is expecting a third child with Siya. Naturally, tweeps are laughing it up, saying that she's making up for all the kids that her father still yearns to have:





Some tweeps are are wondering how the heck Sne's popping out these kids at such a fast rate: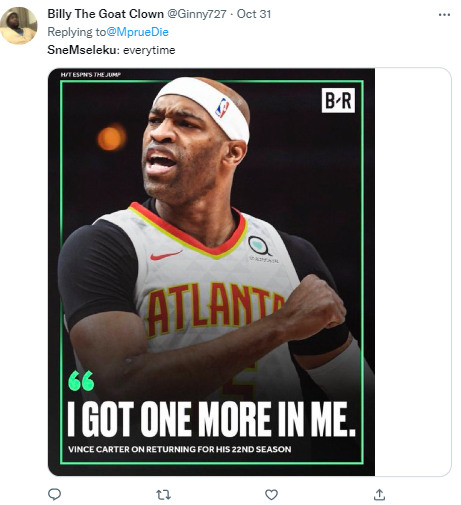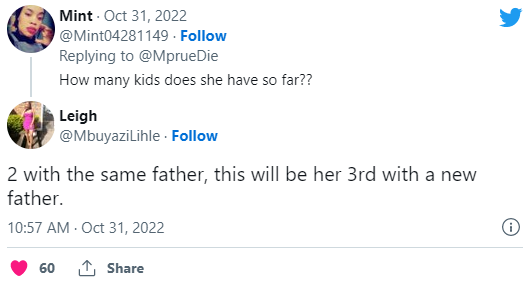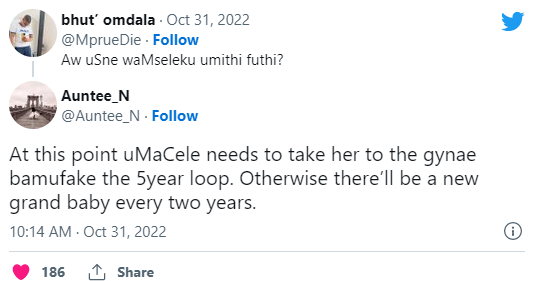 @PoshTeedkay and and @mshikalindile reckon her vine is rocking the same seeds as her dad's:

Others, though, think that she's going the polyamorous route by getting a new baby daddy in her life:


@Fanele_Xulu is out here reckoning that Sne's got more children that we don't know about: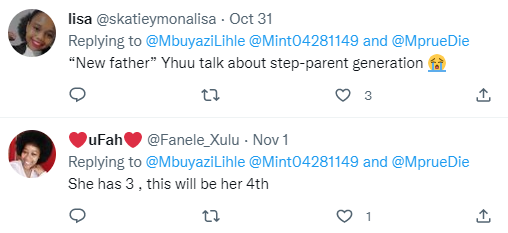 Don't get it twisted though, folks: these bits of gossip about Sne's "pregnancy" are all speculation at this point in time, and she's yet to confirm or deny them. Still, you can bet that their fans are keeping a hawk eye on the timelines for any such news!
Image Credit: Source