entertainment
Celeb Twitter Round-Up: Twitter Reacts to Marc Rantseli's Death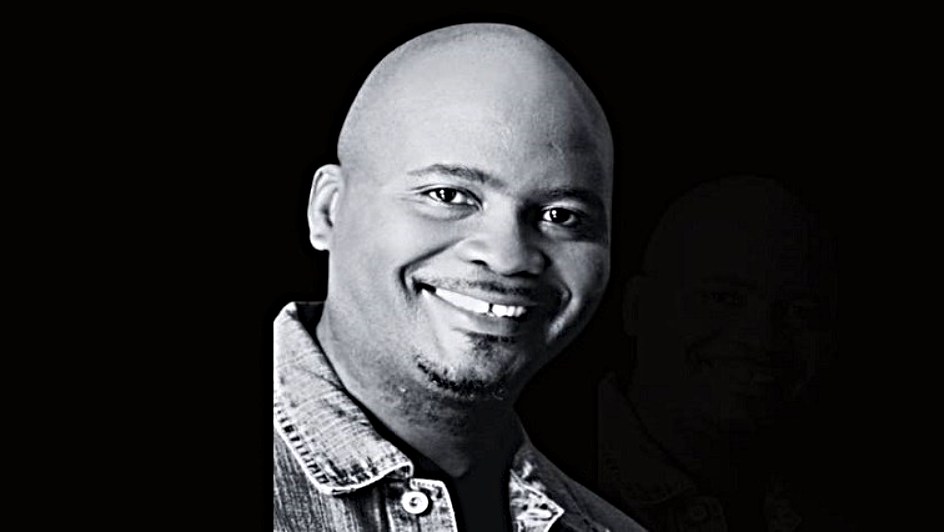 2023 has definitely not been kind to the South African entertainment industry, as it has lost yet another legend in the form of Marc Rantseli.
On Thursday, 9 November, Marc's brother Alex confirmed that his brother passed away the night before at a local hospital in Johannesburg, Gauteng, following a brain aneurysm. He was just 58-years-old.
As the duo MarcAlex, the Rantseli brothers shot to fame when they released their popular 1988 song, "Quick Quick". Over the next few years, they followed up with other hits such as "Heartbreakin' Love", "Can You Feel It" and "My Everything".
Following the news of Marc's passing, tributes from shocked tweeps poured in on Twitter/X, with many RIPs and heartbroken emojis filling the timelines: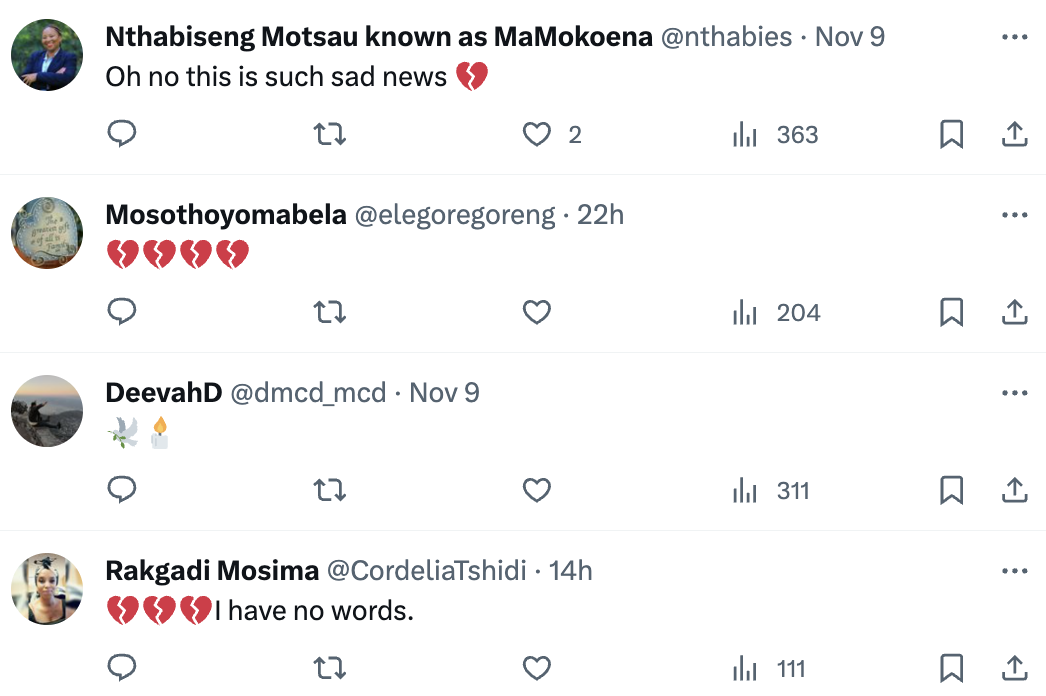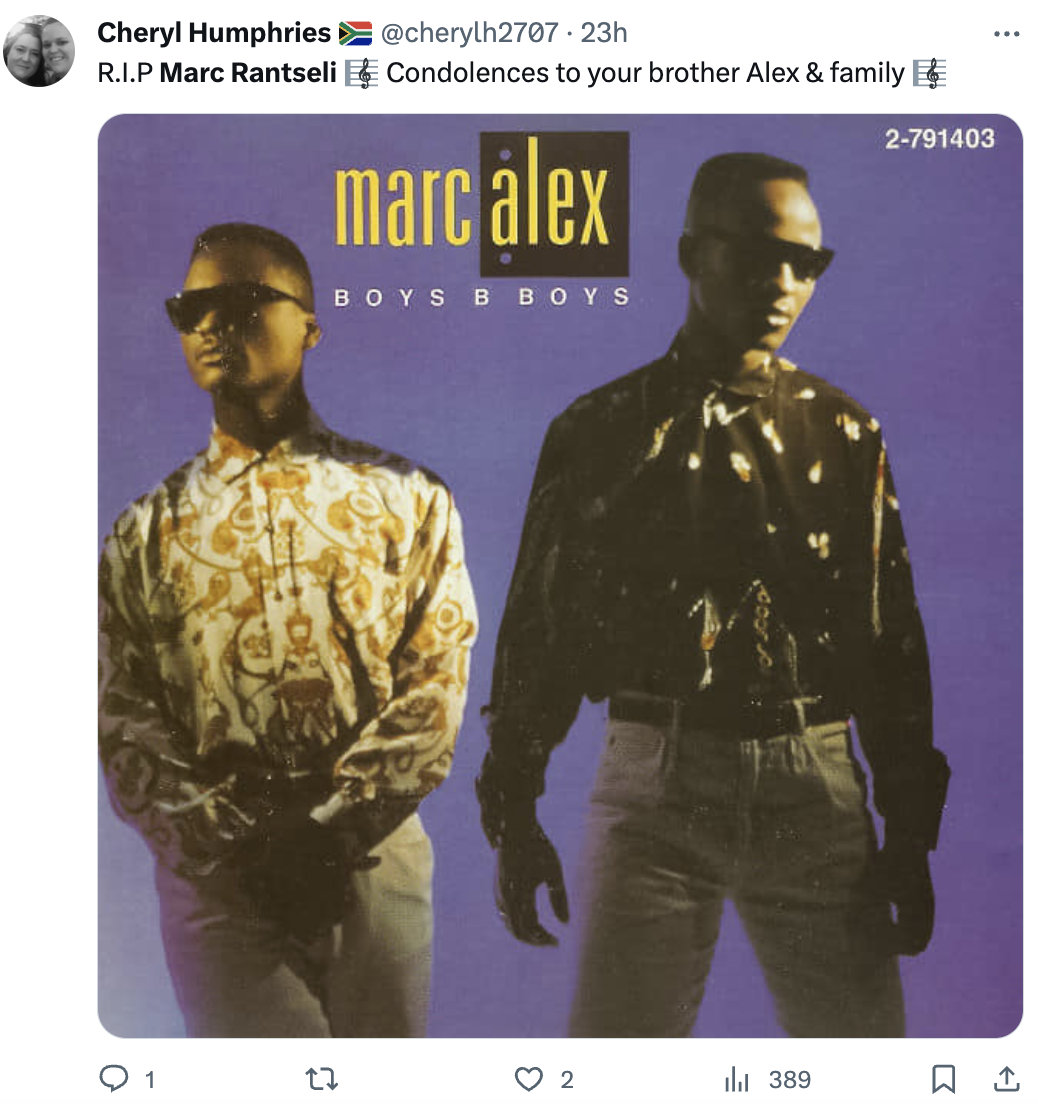 Others followed suit, praising his kindness and musical talent, while also sharing intimate memories and expressing their condolences to his family and friends: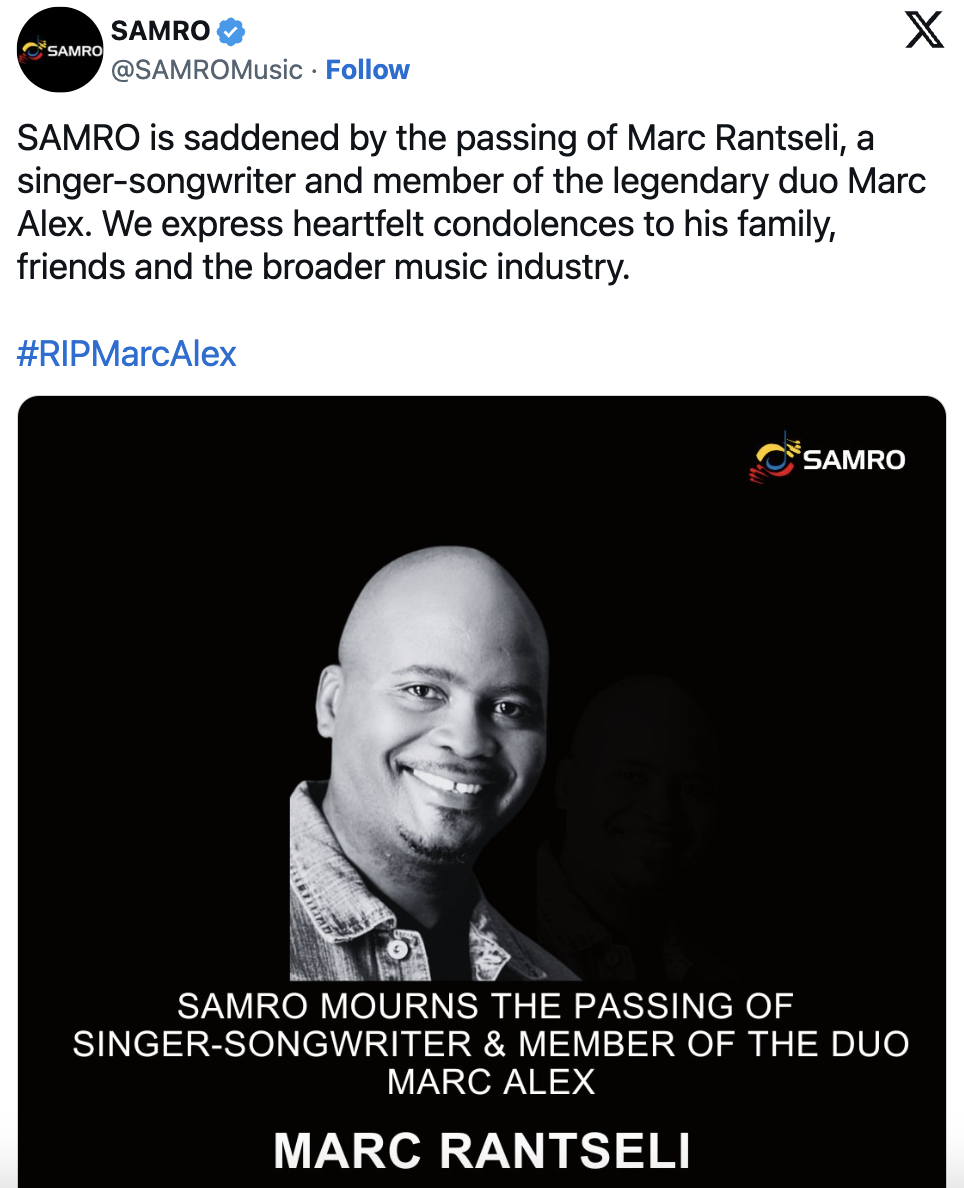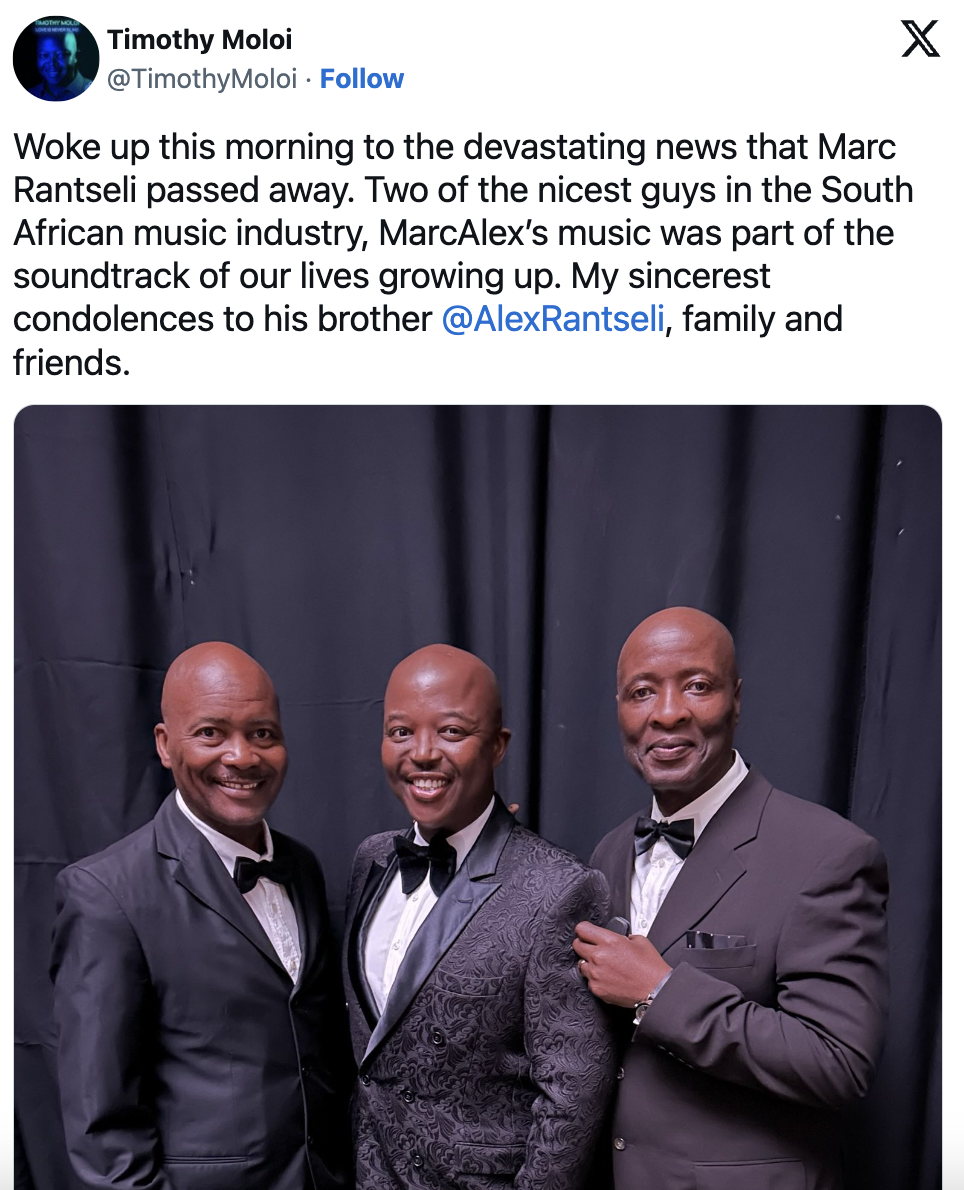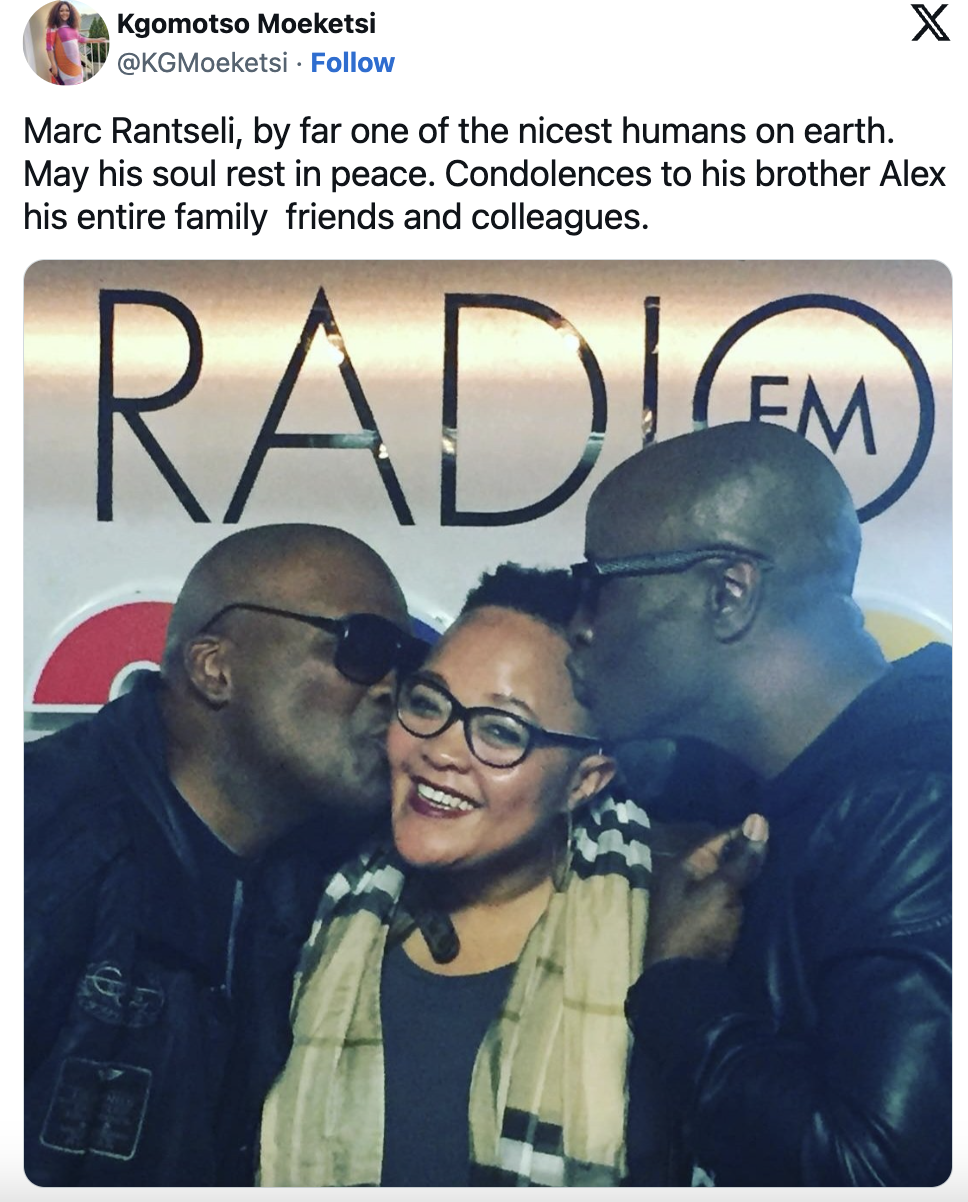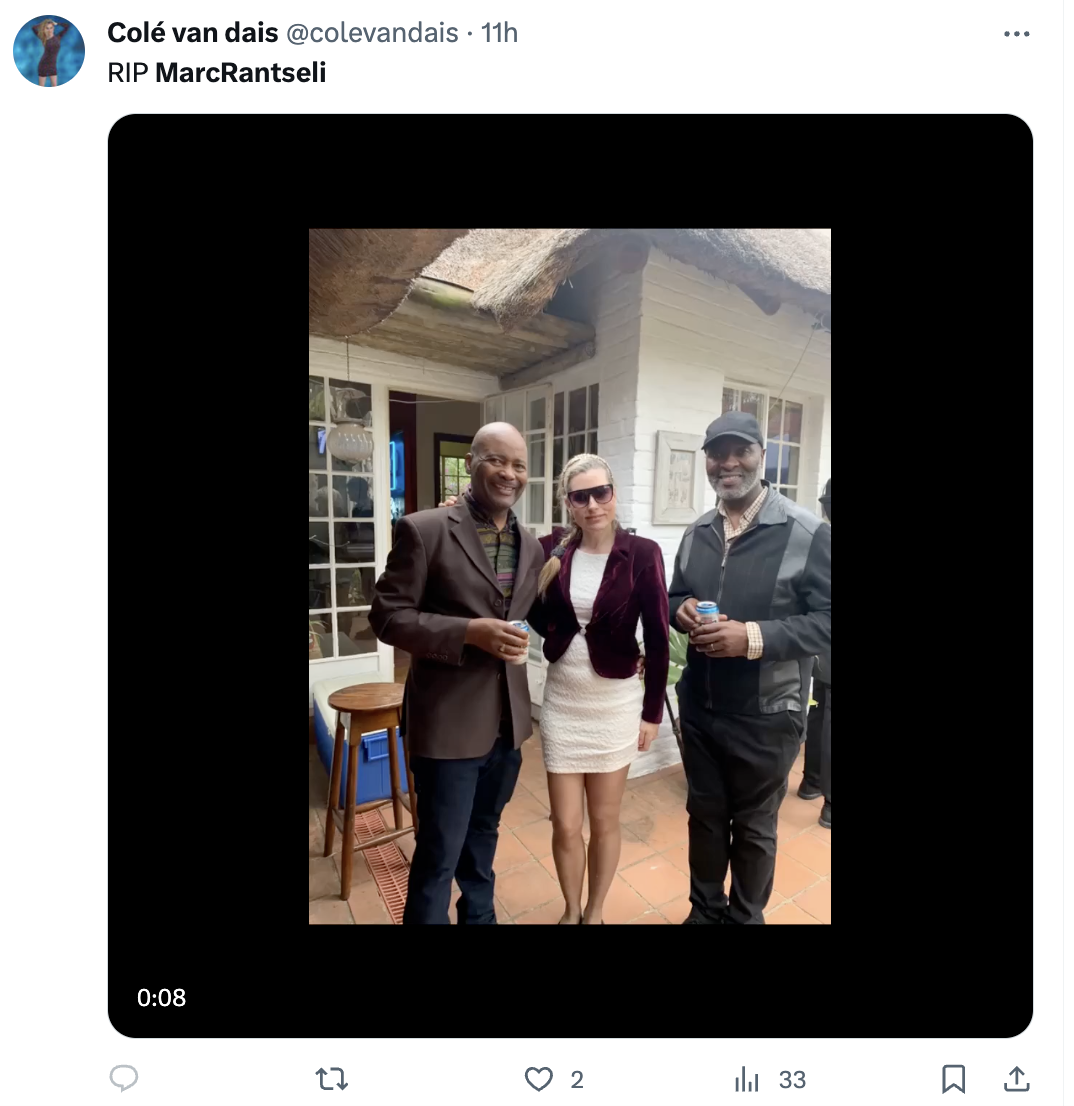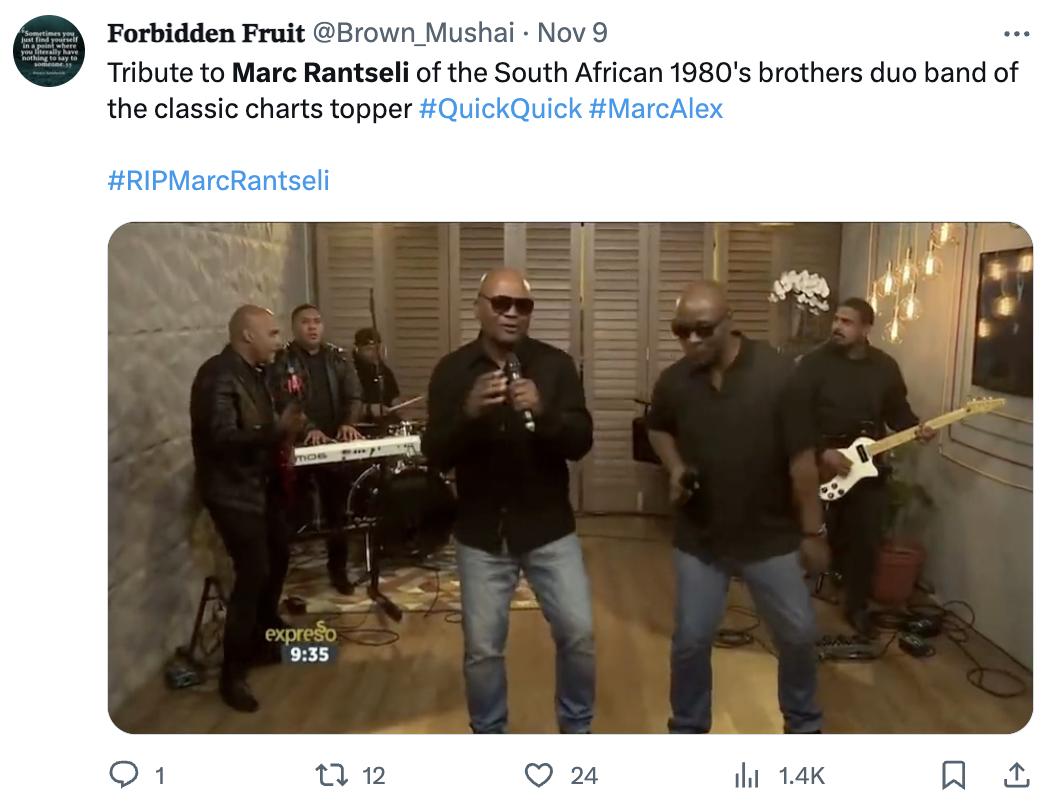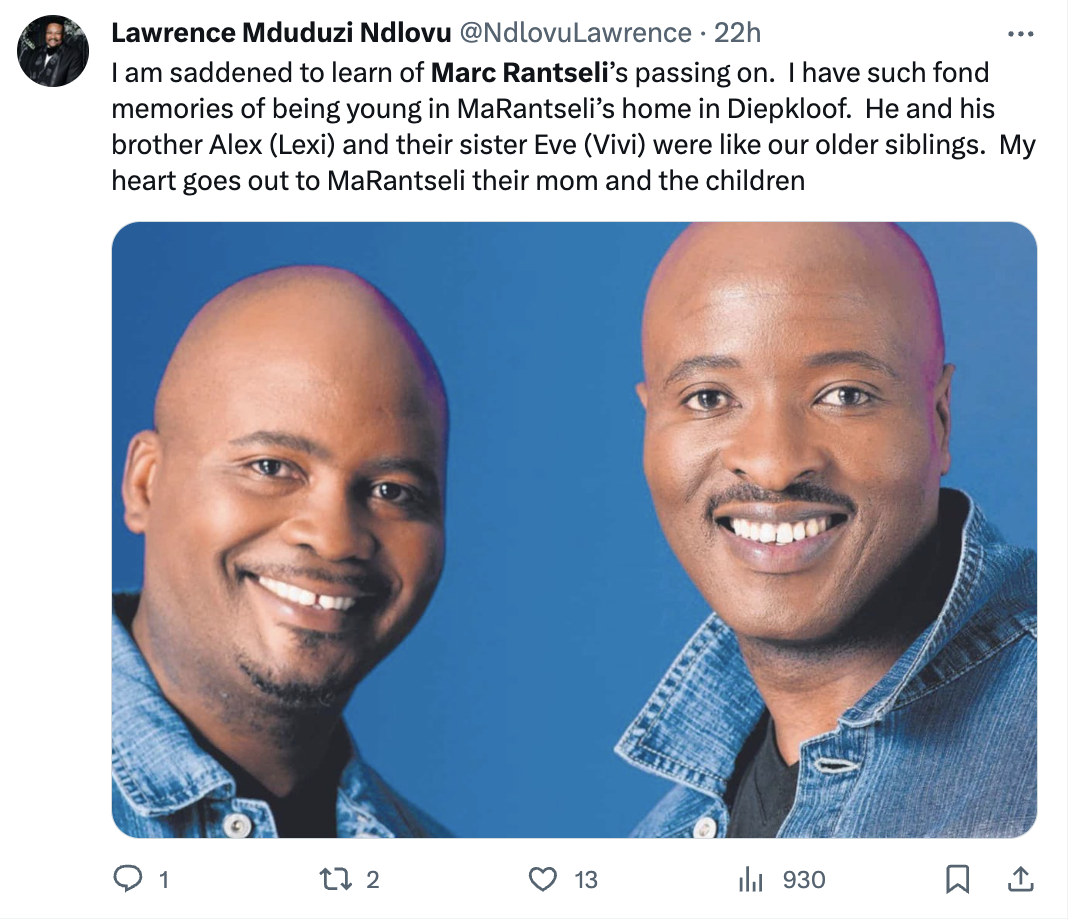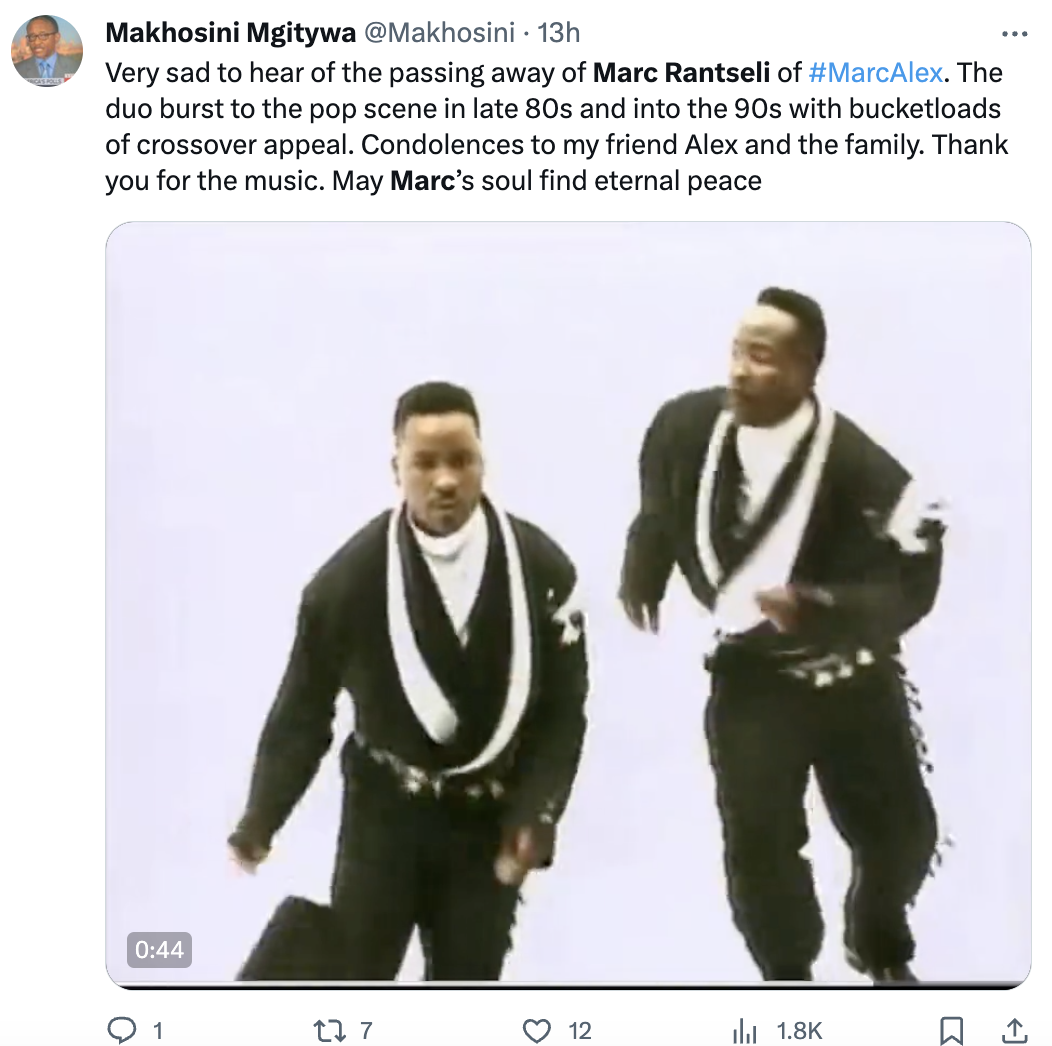 Indeed, thank you so much for giving your all to SA's music scene, Marc Rantseli – may you rest in peace and power.
Image Credit: Source