entertainment
Celeb Twitter Round-Up: Wayde Niekerk Finishes Last in Men's 400m Race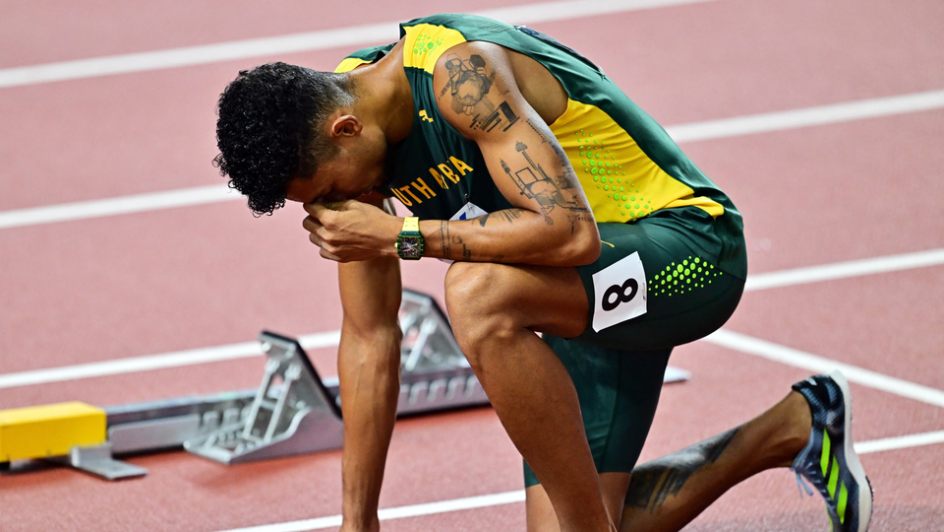 Eish, Wayde van Niekerk has seen better days, if his performance at the World Athletics Championships is anything to go by.
The track and field sprinter, who is the current world and Olympic record-holder in the 400 metres, came in eighth place (AKA last place) at the contest in Budapest, Romania on Thursday, 24 August:
With a time of 45.11 seconds, that's kinda rough for Van Niekerk, who admitted as such in a post-race interview: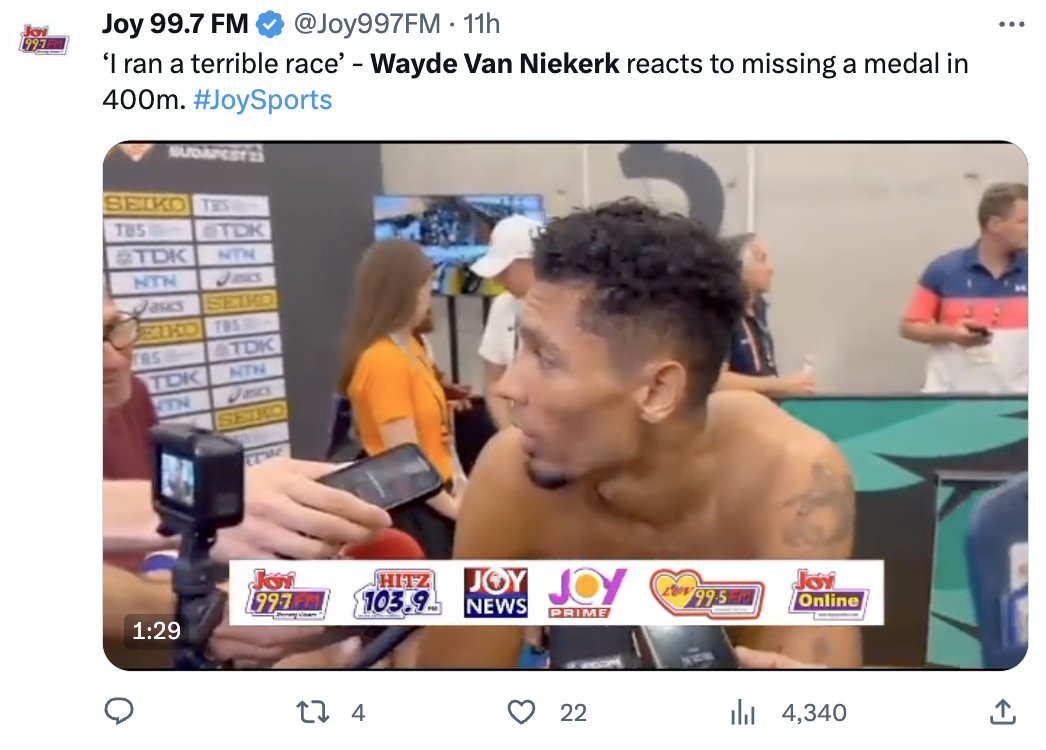 "Very frustrating and disappointed. But obviously, I have to take full responsibility. I'm the one that lined up and put the effort in. [It was] off-par from what I can do. Also comparing it to the medalists, it's not a good performance at all.
"I'm still processing everything, but [I'm] not happy. But it's what just happened, so I obviously need to process that and see what's next."
Well, if it's any consolation, the 31-year-old's position has been upgraded to seventh place after his fellow racer, Grenadian sprinter Kirani James, was disqualified for a lane infringement.

But still, peeps over on the Twitter/X platform are bummed to see Van Niekerk losing his touch. Many users chalked up his poor form to an injury he previously suffered while participating in a charity touch rugby match in 2017: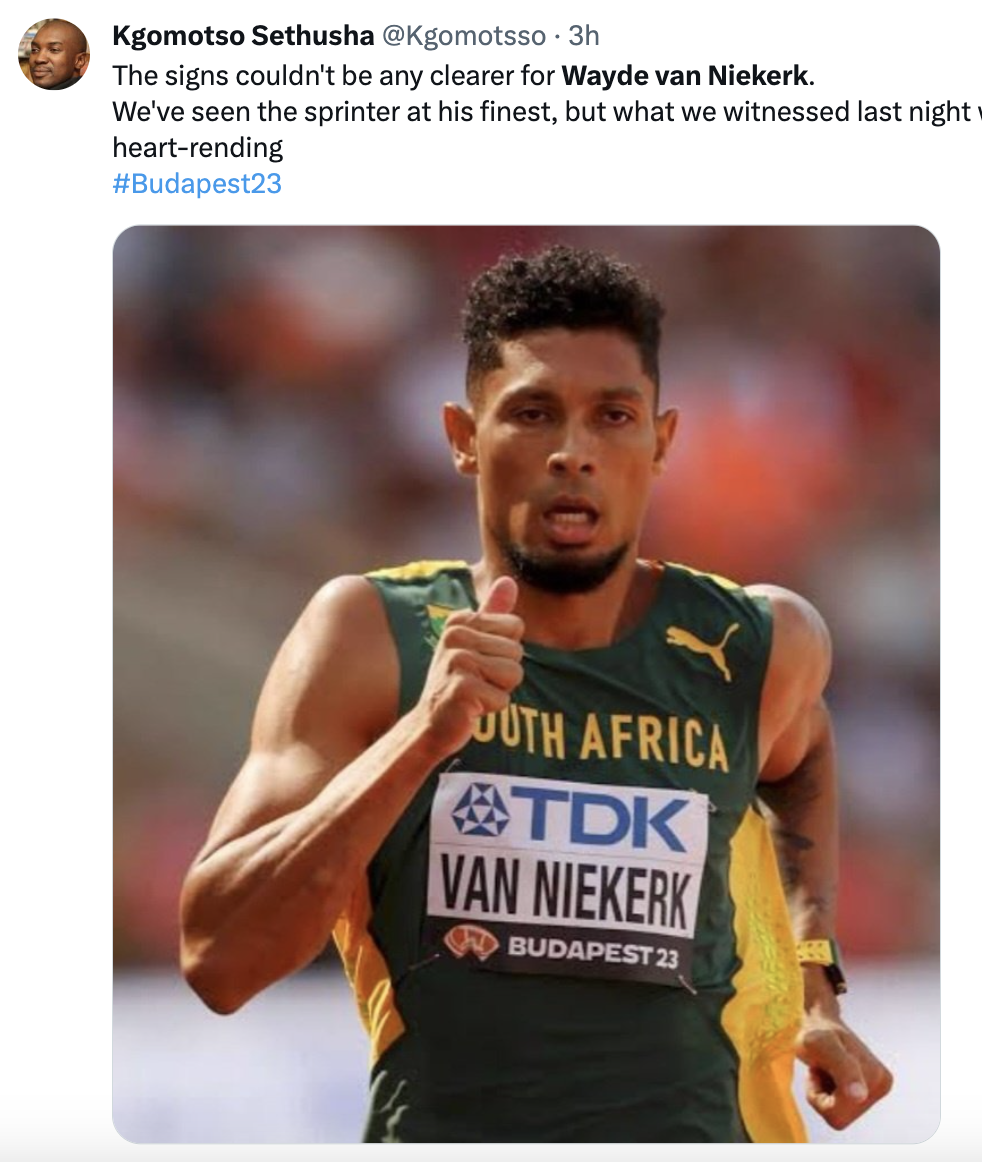 However, others tried to emphasise the positives:


All in all, they believe that whether or not he'll make a successful comeback, Mzansi's behind him all the way:


Indeed, here's hoping Wayde van Niekerk will bounce back – whatever happens, we're still proud of him!
Image Credit: Source