soccer
Chelsea Consider Pricy Stamford Bridge Renovation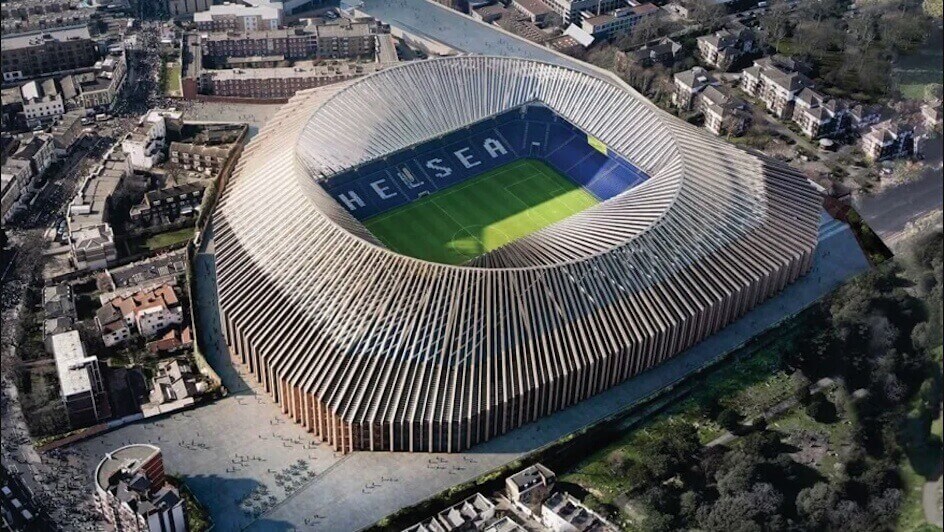 Chelsea club management are mulling over expensive plans to knock down and rebuild the team's stadium in west London, England.
Per reports, the club's board are discussing several radical proposals, from possibly moving Chelsea to another venue, to an ambitious £1.5 billion project to redevelop Stamford Bridge into a state-of-the-art stadium.
A local publication claims that co-owners Todd Boehly and Behdad Eghbali are looking to appoint board member, Jonathan Goldstein, to oversee the renovations, with provisions for £50 million towards purchasing the nearby 1.2-acre plot of housing land next to the 117-year-old stadium for developing "fan parks and offices".
Estimates put the project would take at least half a decade to complete, with an end date slated for 2030, meaning Chelsea would be temporarily homeless.
The Chelsea Pitch Owners have been reassured by Boehly et al that they would go ahead only if fans give their blessing to build the "best stadium in London."
Image Credit: Source