entertainment
Chris Brown Supports Rising Mzansi Star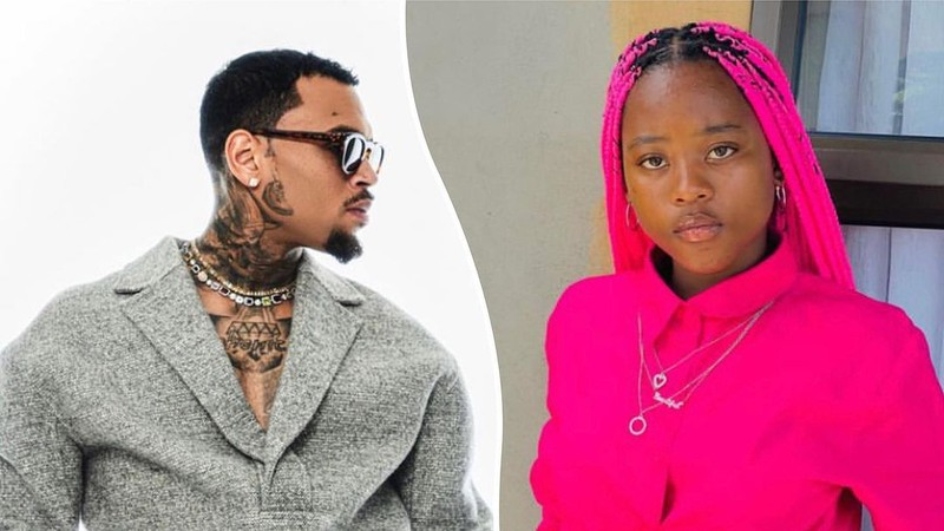 R&B icon Chris Brown has reportedly paid South African teenage sensation, Naledi Aphiwe, R56 000 to sample her voice on his new single, "Shooter".
The 17-year-old singer from KwaZulu Natal, known privately as Aphiwe Myongwana, sat down for an interview with a local publication on Tuesday, 14 November, to speak about the life-changing experience of working with the American superstar.
"There are many people who are talented [out there] and he chose a child from a small city like mine," Aphiwe told the news outlet, referring to when she caught Brown's attention with a viral TikTok video in October last year.
The 34-year-old "With You" star chose to showcase her voice on his latest album, "11:11", which was released last Friday, 10 November, and features several other big names in the industry, including Ty Dolla $ign, Lil Wayne, and more.
"I appreciate him so much. People who didn't know anything about Naledi Aphiwe today, [now] know her. It has changed my home situation. Everything is good now," she added happily.
When asked what she would do with the funds, the teenager said that she intends to purchase a new cell phone so she can continue growing her career. She also mentioned that she intends to fix the grave of her mother, who passed away last year.
Image Credit: Source