news
Deadly Siege on Somalian Hotel Ends in Casualties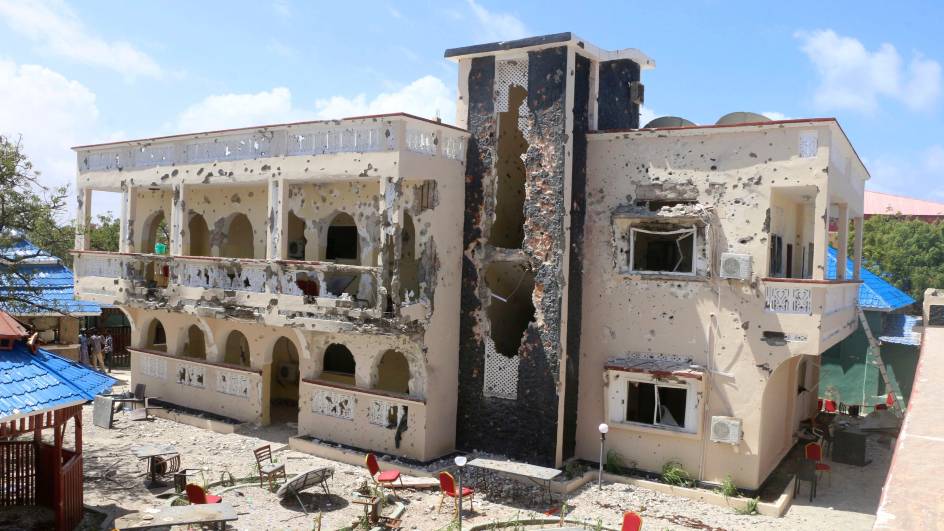 A southern Somalian city was rocked on Sunday, 23 October, as a battle between local law enforcement and al-Shabaab fighters eventually ended, with nine people losing their lives.
The al-Qaeda-aligned militant group claimed credit for the attack, where an explosives-laden vehicle rammed into the gate of Tawakal Hotel, located in the centre of the port city of Kismayo.
Several gun battles broke out between extremists and security forces after the initial blast. While "scores" of civilians were also said to have been seen fleeing the hotel.
"In the explosion, nine people, including students and civilians, were killed and 47 others injured, some seriously," Yussuf Hussein Dhumal, Security Minister for the Jubaland region, told an international publication.
"The hotel where the explosion happened was near a school so many students were injured," Dhumal added.
Farah Mohamed, a security officer, told the same publication that the midday attack disrupted a community meeting which was being held at the hotel to discuss how to deal with the al-Shabaab group.
Video footage has been shared to Twitter on the Somali National Television account, showing at least one of the attackers being loaded into a waiting ambulance for medical treatment. The rest of the attackers had been "neutralised".
Image Credit: Source