lifestyle
Delicious Creamy Mushroom and Chicken Soup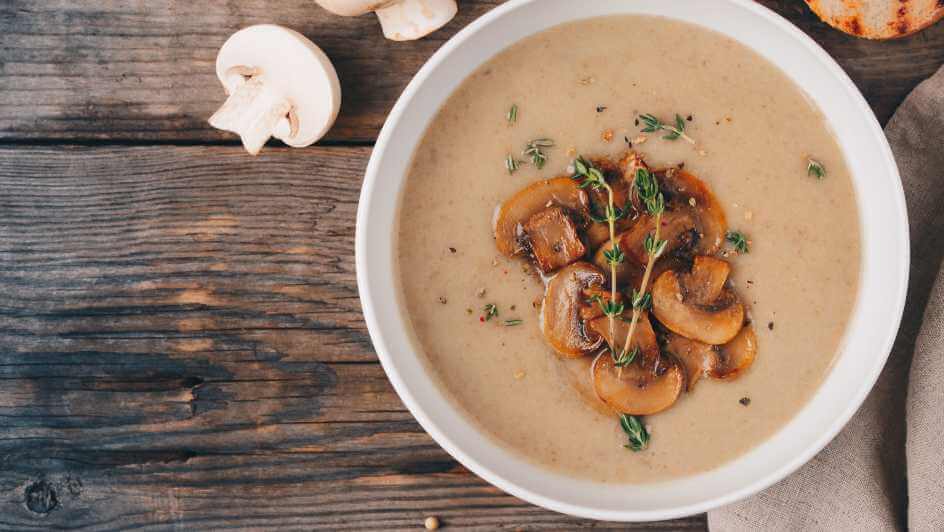 Many people believe that soups are hard to make or are not nutritious. In reality, they are easy to make and extremely nourishing.
Here is a tasty creamy mushroom and chicken soup that you've got to try out:
Ingredients:
4 pre-cooked, skinless chicken breasts, chopped into chunks
3 cups chicken stock
500 ml heavy cream
1 onion, chopped
3 carrots, chopped
2 celery sticks, chopped
500 g diced white mushrooms
1 garlic clove, crushed
¼ cup flour
½ cup butter
Handful of fresh parsley, chopped
Method:
1. Start by browning the chopped onion in a frying pan, along with the butter and garlic. Once the onions become transparent, add the chopped celery and carrots, and let it simmer for a few minutes.
2. Once the carrots and celery are cooked, add the chicken chunks and mushrooms. Season with salt and pepper.
3. Once the chicken starts to brown, remove the ingredients from the pan and put in a pot with two cups of water.
4. Add in the chicken stock and mix well. Allow the broth to simmer on a medium heat for at least seven to ten minutes.
5. After ten minutes, slowly add the cream to the broth and stir.
6. After five minutes, slowly stir in the flour to thicken the soup.
7. Bring to the boil and serve with freshly chopped parsley on top.