lifestyle
Easy One-Pot Lasagna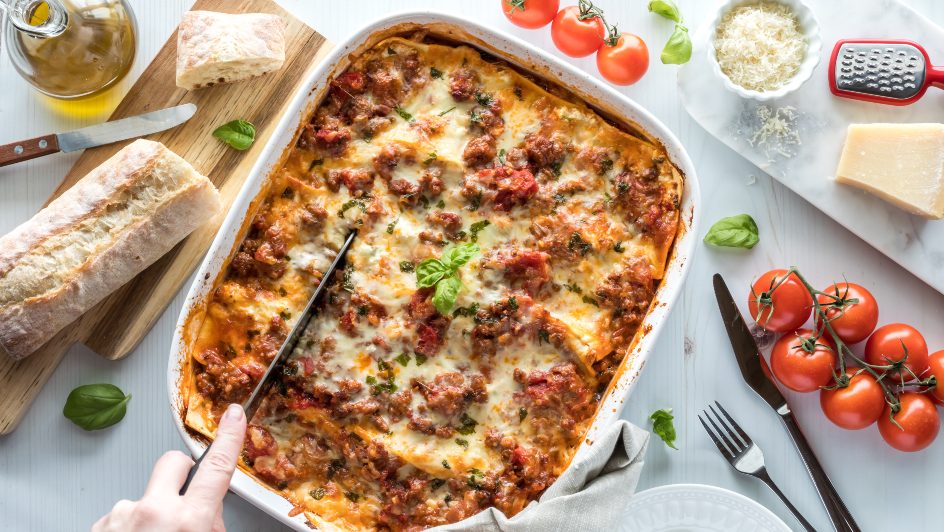 This quick, easy and mouth-watering one-pot lasagna dish is simple enough for weeknights, and special enough for when you have company coming over. Buon appetito!
Ingredients:
1 tablespoon olive oil
3 Italian sausage links, casing removed
1 can diced tomatoes
1 can tomato paste
1 teaspoon dried origanum
1 teaspoon dried basil
1/2 teaspoon garlic powder
1/2 teaspoon crushed red pepper flakes, optional
250g farfalle pasta
Salt and freshly ground black pepper, to taste
1 cup shredded mozzarella cheese
1/4 cup freshly Parmesan cheese, grated
1 cup ricotta cheese
2 tablespoons fresh parsley leaves, chopped
Method:
1. Heat the olive oil in a large pot over medium high heat.
2. Add the Italian sausage and cook until browned for three to five minutes, making sure to crumble the sausage as it cooks. Drain excess fat.
3. Stir in the diced tomatoes, tomato paste, origanum, basil, garlic powder and red pepper flakes. Season with salt and pepper, to taste.
4. Bring to a simmer, then stir in the pasta and two cups water. Bring to a boil, then cover and reduce heat. Simmer for about 13 to 15 minutes until the pasta is cooked through.
5. Remove from the heat, and add mozzarella and Parmesan. Stir until well combined.
6. Using a small spoon, top the lasagne with dollops of ricotta. Cover for about four minutes until heated through
7. Garnish with parsley, and serve immediately.