entertainment
Emily Hampshire Says Sorry for Depp-Heard Costumes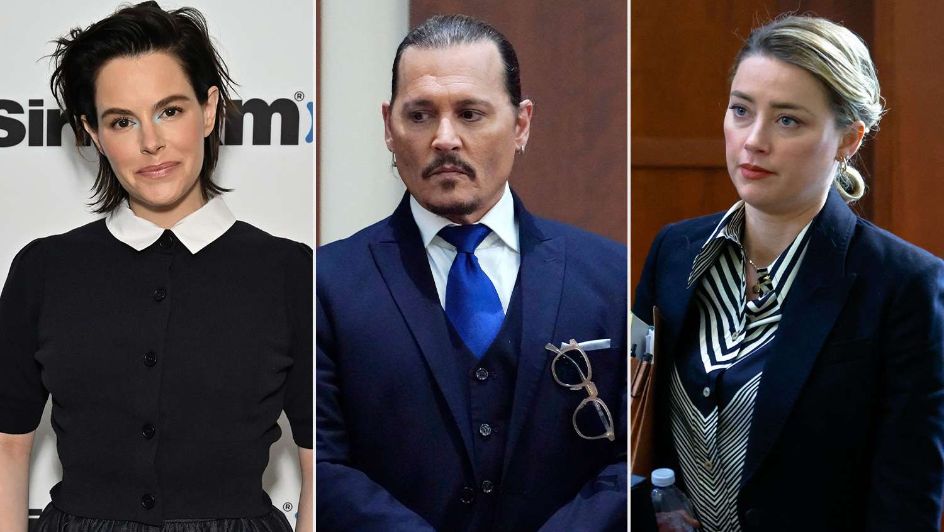 Actress Emily Hampshire has issued an apology for her controversial Halloween costume choices.
On Tuesday, 31 October, the "Schitt's Creek" star shared now-deleted pictures of her Halloween costume on her Instagram account: the pics show Hampshire and her friend both dressed up as former Hollywood couple, Johnny Depp and Amber Heard.
Hampshire's outfit consisted of a pinstripe suit – complete with false facial hair and fake tattoos – that Depp wore during his highly-publicised defamation trial against Heard last year. The friend wore a white blouse, black skirt and black tights, similar to what Heard wore during the trial.
Both looks included props such as a bottle of wine and fake poop, both references to the infamous revelations that emerged during the legal proceedings.
On Wednesday, 1 November, Hampshire apologised for what she described as "one of the most thoughtless, insensitive and ignorant things I've ever done."
"I am deeply sorry and ashamed for putting something that awful out in the universe," the 42-year-old wrote on Instagram. "Domestic abuse is never, ever funny. These are real issues with real people and I REALLY regret my actions. In the future, I will do better. I'm so sorry."
Image Credit: Source