entertainment
Enhle Mbali Mlotshwa Seeks Protection Order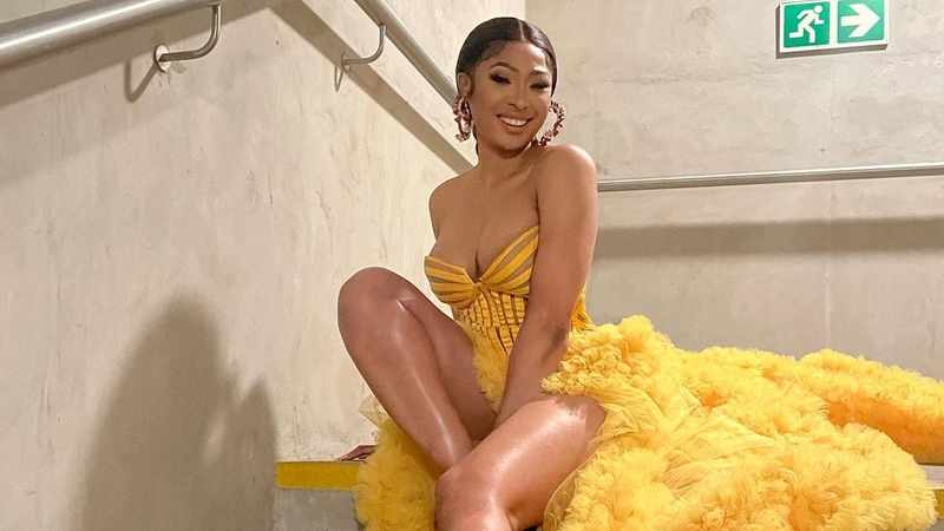 Actress Enhle Mbali Mlotshwa has reportedly taken the legal route against Valentino Bango, the wife of businessman, Justice Huni.
The news surfaced on Monday, 6 February, that the 34-year-old "Isibaya" star had been granted an interim harassment order by the Randburg Magistrate's Court in Johannesburg, Gauteng two weeks ago.
Bango made headlines just over a month ago, when she accused Mlotshwa of sleeping with her husband, Huni. The scorned wife also shared an audio clip of Mlotshwa allegedly expressing interest in entering a polygamous relationship with Bango and Huni.
Both Huni and Mlotshwa have previously denied the alleged affair, however the leaked court documents seem to confirm that the recording was authentic: "[Bango] has been calling me non-stop, texting me and recording conversations without letting me know I was being recorded.
"She has posted our conversation on public social platforms that has caused much more harassment. It has gotten to a point where I have to stop her harassment [which] has led to public scrutiny and loss of work due to public perception," the documents added.
The two women are expected to appear in court on 27 March to evaluate whether the protection order should become finalised or not.
Image Credit: Source