soccer
Erling Haaland Takes Home Gerd Muller Trophy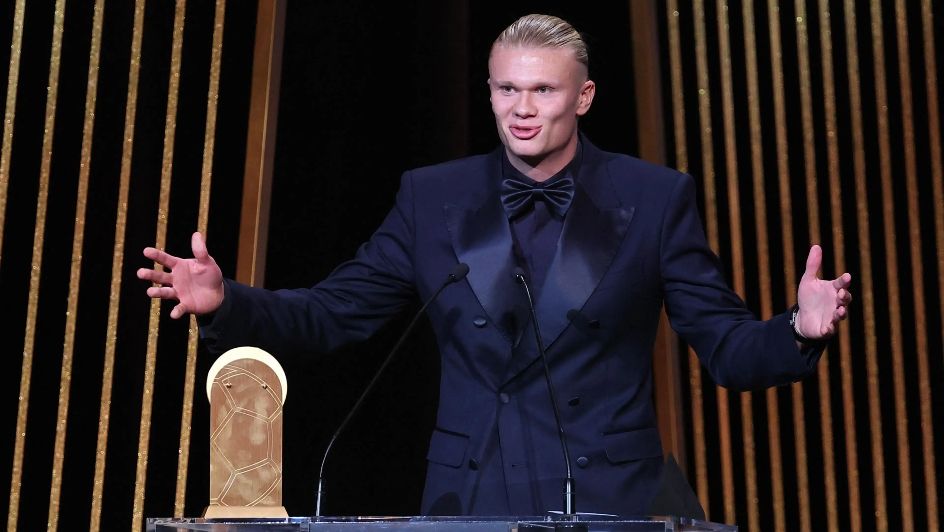 UEFA Men's Player of the Year winner, Erling Haaland, has clinched the prestigious Gerd Muller Trophy at the 2023 Ballon d'Or.
In recognition of his top-scoring performances, the 23-year-old Norwegian striker – who currently plays for Manchester City – won the trophy at the glittering soccer award ceremony held at Théâtre du Châtelet in Paris, France on Monday, 30 October.
After joining City in July 2022, Haaland has scored 52 goals across all competitions for the club last season. In the process, he set a new English Premier League record by registering 36 goals.
What's more, per City's official website, Haaland "hit four goals for Norway in their international programme across the 2022/23 campaign." Altogether, he scored a total of 56 goals.
"It's a huge honour to receive the Gerd Muller Trophy," Haaland said in an interview published on City's website following the ceremony. "I couldn't have scored the number of goals I did last season without all of my teammates, and this award is another reminder of the incredible year we all enjoyed together.
"I'm proud of what we achieved as a team last season, but our focus now is on trying to do it all again this year."
Image Credit: Source