lifestyle
Extremely Tasty Strawberry Bites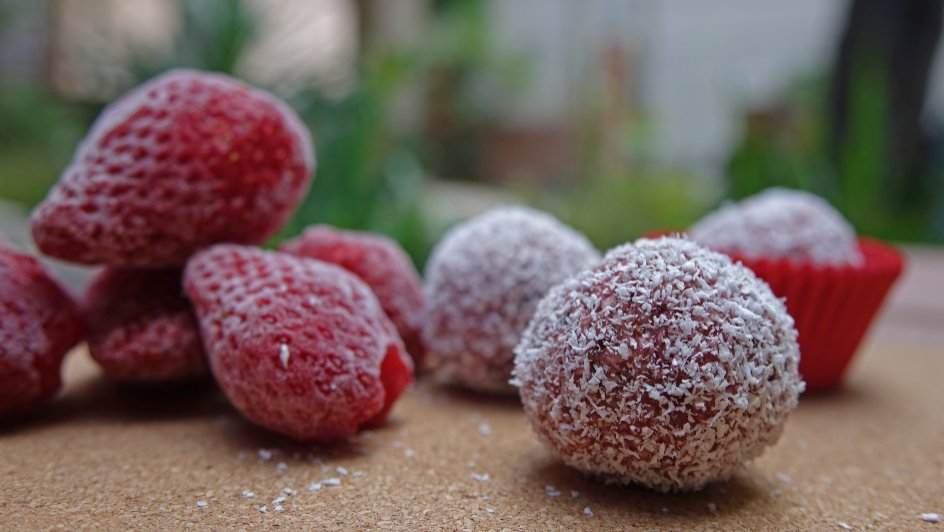 If you're looking for a delicious, healthy alternative to the usual sugary snack options, here is a great recipe for bite-sized snacks that will satisfy your hunger without the extra calories.
Try out this deliciously healthy recipe for strawberry bites:
Ingredients:
200g ripe, hulled strawberries
1 cup desiccated coconut
3/4 cup rolled oats
2 tablespoons white chia seeds
2 tablespoons coconut oil
2 1/2 tablespoons extra desiccated coconut, to coat the balls
Method:
Place the strawberries in a blender, and blend until smooth.
Add the remaining ingredients (except the extra coconut), and blend until the mixture is finely chopped and fully combined.
Use your hands or a tablespoon to roll the mixture into small balls.
Put the extra coconut on a shallow plate, and then roll the balls in the coconut to coat them.
Place the balls in the fridge for an hour to set. You can keep the bites in an airtight container in the fridge for up to two weeks.
Image Credit: Source