soccer
FA Cup: West Ham Defeats Derby 2-0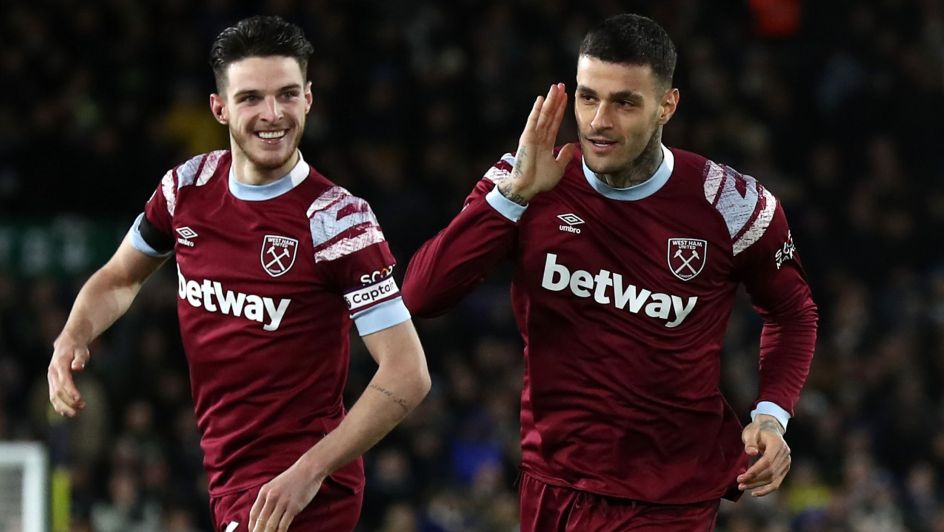 West Ham United are heading to the fifth round of the FA Cup after cruising to a comfortable 2-0 win over Derby County on Monday, 30 January.
The visitors to Pride Park Stadium in Derby, England took the lead early on when winger Jarrod Bowen successfully fired a close-range volley. Come the 50th minute, he set up a cross to team-mate Michail Antonio, who headed the ball into the back of the net.
With this 2-0 win, the Hammers will now face Manchester United – coach David Moyes' former team – in the FA Cup's fifth round on 27 February, with the hopes that they can make it to the final round for the first time since 2006.
"This was a difficult game because Derby had gone 16 unbeaten," Moyes said after the match. "In the end, we did a pretty professional job on them."
He then turned his attention to their upcoming match against United: "It's a really good game for us. Maybe at the moment that's the game we need because we've got players who want to play on the big stage.
"There's nothing bigger than Old Trafford, so I'm saying to the players, 'Come on, let's go and take it on and challenge them.'"
Image Credit: Source