soccer
Furor Over Bukayo Saka Valuation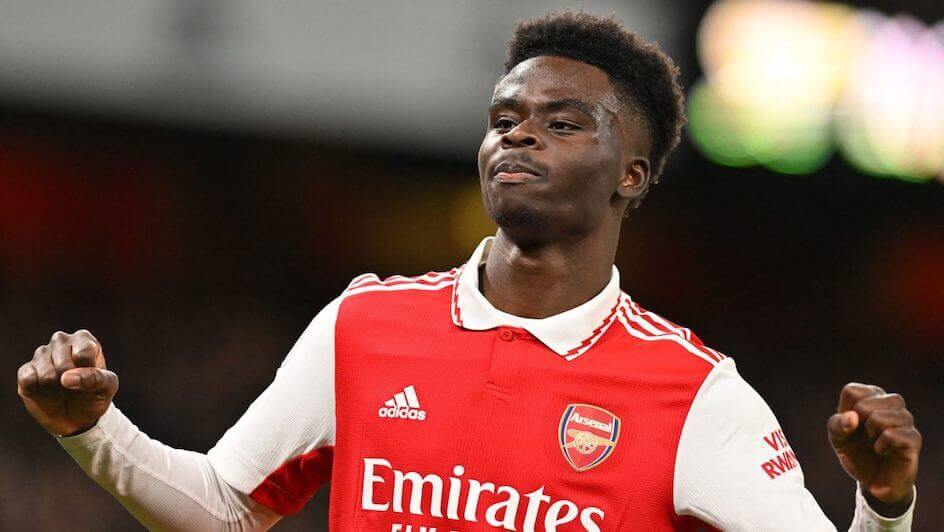 There's no doubt that Bukayo Saka is one of the best young talents in the football world right now, but something that is debated is how much he is worth.
The 21-year-old Arsenal forward has chalked up 11 goals and nine assists from 26 English Premier League appearances this season.
However, his five-year contract expires next year and the Gunners have yet to set things in stone, despite claims that there is already an agreement in place and that only the finer details need ironing out. His price tag is presumed to be in the £100 million range, as per the average between his team mates Jude Bellingham (£133 million) and Declan Rice (£75 million).
Former Arsenal defender, William Gallas, spoke to a betting publication recently and thinks the £100 million (which could potentially quadruple in five years) for Saka is a millstone around the young player's neck.
He claims that exorbitant transfer fees are "ridiculous" as players often trade their signatures for huge sums of money, then fade into the background due to "pressure".
Gallas likened the situation to what happened with Cristiano Ronaldo, in that the 2008 Ballon d'Or winner moved from Manchester United to Real Madrid in 2009 for £80 million, an amount that has become a benchmark for valuing young talent and puts overwhelming pressure on the shoulders of players.
"Nowadays, £100-million players haven't won anything yet! So that is why I have a problem with it," Gallas explained.
Image Credit: Source