news
Historic Ethiopian Peace Treaty Signed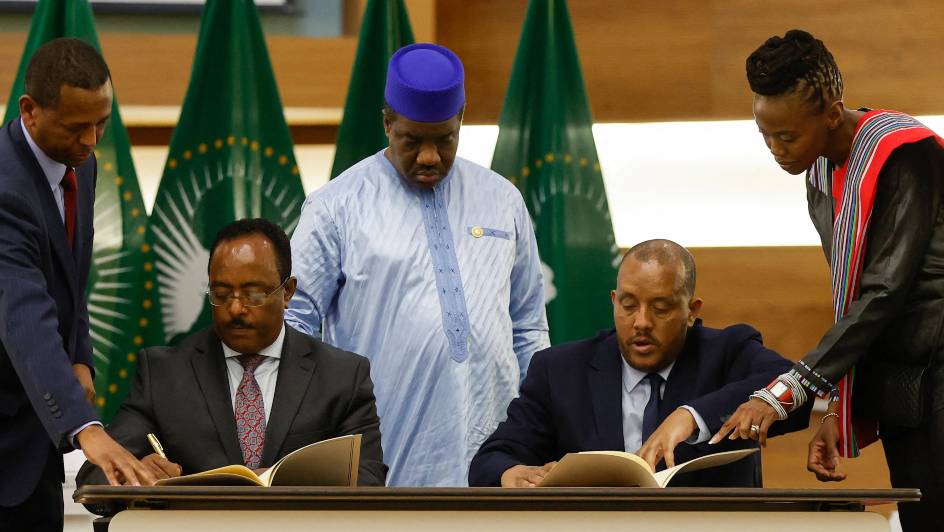 The Ethiopian government and the Tigray People's Liberation Front reached a permanent peace treaty on Wednesday, 2 November, after two years of intense civilian warfare.
The agreement – which was signed in Pretoria, South Africa after a week of formal talks between the two parties – will allow much-needed aid to enter the ravaged northern region of Ethiopia.
According to African Union envoy and former Nigerian President, Olusegun Obasanjo, the two parties have agreed to an "orderly, smooth and coordinated disarmament" along with "restoration of law and order", "restoration of services" and "unhindered access to humanitarian supplies."
The conflict first broke out in November 2020, cutting off Tigray from the outside world and leading to thousands of deaths from the resulting violence and starvation, as well as the displacement of millions of people.
During the ensuing two years, both sides have been accused of ethnic cleansing and sexual violence, as well as other horrific acts.
Pundits are concerned that neither Eritrea – which has been accused of some of the worst atrocities – nor neighbouring regional forces allied with the Ethiopian army were present for the peace talks. Their absence leaves it unclear if they are part of the agreement.
Image Credit: Source