soccer
Infuriated Man U Suffer 3-2 Loss to Borussia Dortmund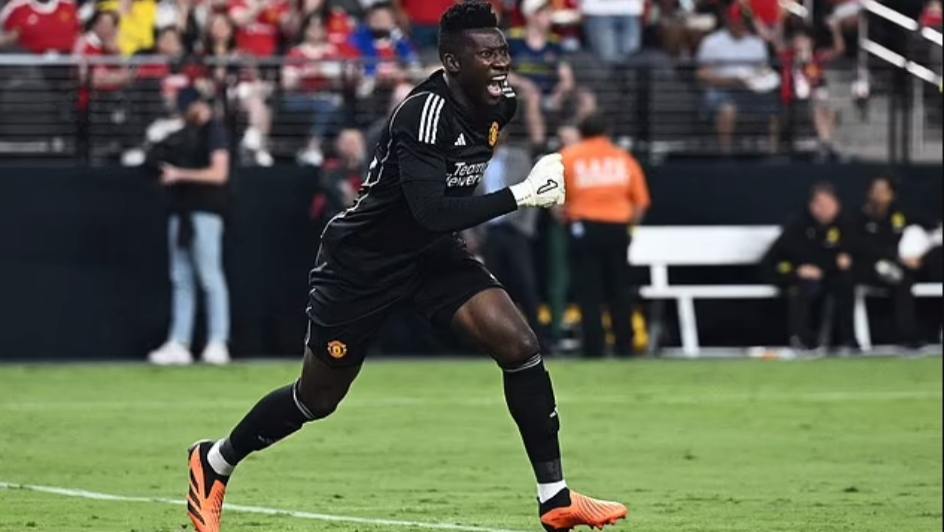 Several Manchester United players let their temper get the best of them during their 3-2 loss to Borussia Dortmund on Sunday, 30 July.
It was a rocky start to the final match of their US tour at Allegiant Stadium in Las Vegas, Nevada when 18-year-old winger, Omari Forson, was removed from the pitch after 37 minutes for attempting to kick Dortmund defender, Julian Ryerson.
Red Devils defender, Brandon Williams, also had some harsh words for goalkeeper Tom Heaton, whom he blamed for not preventing either of the two consecutive goals in the 43rd and 44 minutes made by Dortmund forward, Donyell Malen.
Williams and Heaton weren't the only two United players to have a go at each other: defender Harry Maguire bore the brunt of goalkeeper André Onana's rage for a sloppy pass in the second half, which was swiftly intercepted by the other side.
Onana was able to deflect an attempted goal from Dortmund forward, Sebastian Haller, with some quick footwork. Immediately afterwards, however, the clearly frustrated 27-year-old Cameroonian took the chance to sprint from the goal to verbally admonish his 30-year-old English team-mate, Maguire, for his mistake.
Perhaps it's time to invest in a punching bag for the Man United players so that they get their frustrations out ahead of the 2032/2024 season.
Image Credit: Source