soccer
Jürgen Klopp Slapped With "Improper Conduct" Charge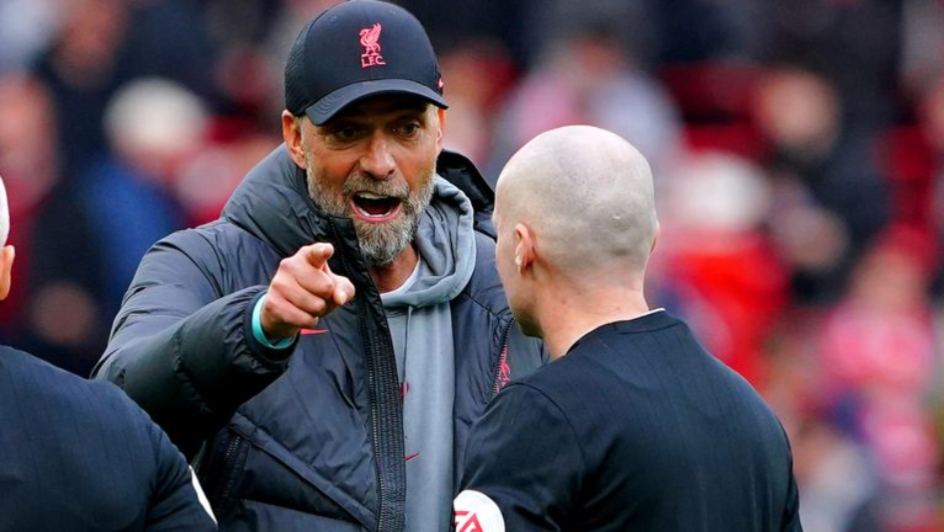 The Football Association (FA) announced on Tuesday, 2 May, that Liverpool manager, Jürgen Klopp, has been charged for his recent comments about referee Paul Tierney.
Klopp made headlines when he criticised Tierney's decisions in their 4-3 winning match against Tottenham Hotspur on Sunday, 30 April. The 55-year-old German accused the referee of having something "against" his team after he was given a yellow card for celebrating their winning goal.
The enthusiastic manager is said to have injured his hamstring during the celebratory incident.
According to the FA spokesperson page on Twitter: "It is alleged that the manager's comments regarding the match official during post-match media interviews constitutes improper conduct in that they imply bias, and/or question the integrity of the referee, and/or are personal/offensive, and/or bring the game into disrepute."
Klopp had told an international publication earlier that day that he regretted the incident, adding that "the situation shouldn't have happened" but went on to accuse Tierney of lacking objectivity during the match.
The two experts have clashed on opinions before – in 2020, 2021 and 2022 – over several calls that the referee had made.
Klopp has until Friday, 5 May, to respond to the charge.
Image Credit: Source