news
Kenya Tightens Laws Amid Protests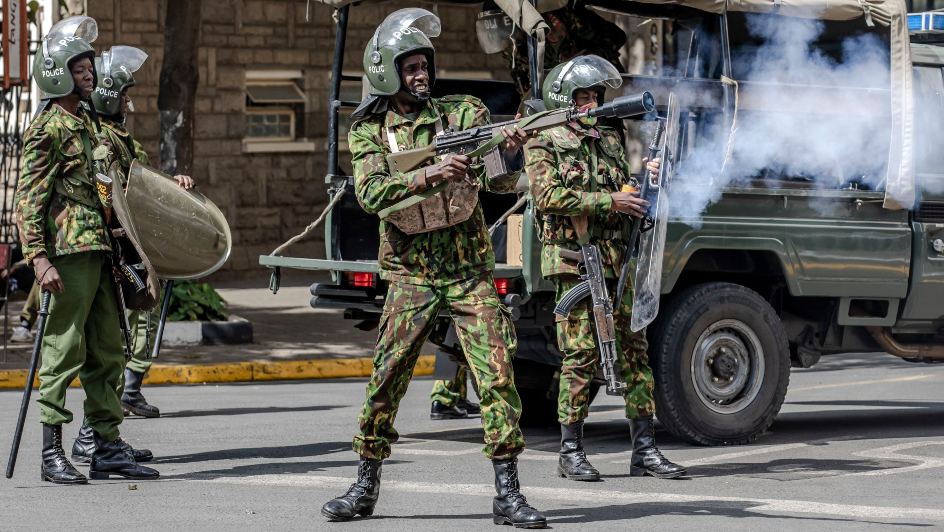 Anti-government protests are continuing in Nairobi, Kenya today, Monday 27 March, despite a new ban and threats of more severe police action.
Tear gas has been used by local authorities to dispel the gathered crowds and train services in the country's capital have been shut down to prevent further mobility.
Kenyans have been gathering since last Monday, 20 March, to protest against the rising cost of living and alleged electoral malpractices. Opposition leader, Raila Odinga, said they would rally every Monday and Thursday until a change was announced.
A university student was killed by police fire during the protest last Monday while more than 200 people were arrested, including several senior opposition leaders. According to reports, 31 police officers were also injured.
Yesterday, 26 March, the Interior Ministry proposed changes to security laws which would limit the number of people who could gather to protest; charge the protestors for the cost of cleaning up; and require consent from the surrounding businesses and people who would be impacted by the gatherings.
"I want to tell [President William Ruto] and [Inspector General of Police Japhet Koome] that we are not going to be intimidated," Odinga said in response to the law amendments. "We are not going to fear tear gas and [the] police."
Image Credit: Source