soccer
Klopp's Content after Liverpool and AC Milan Nail-Biter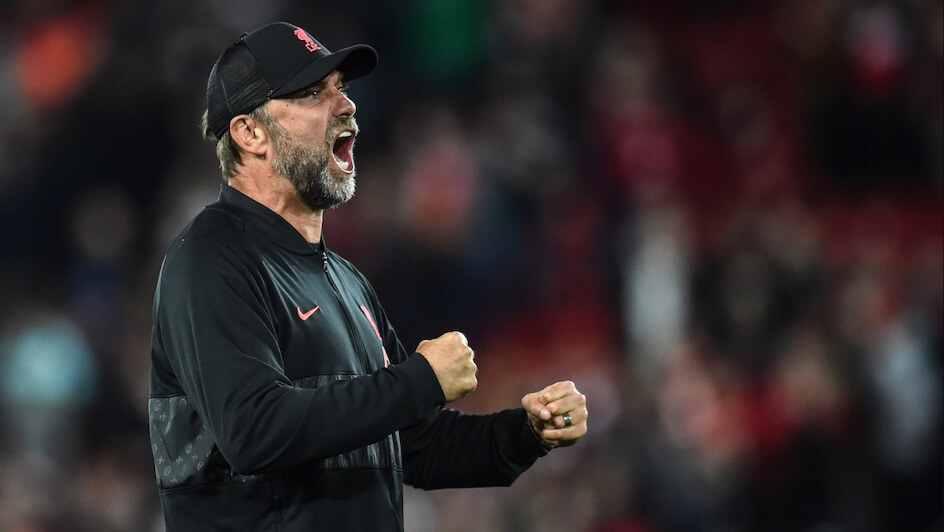 Liverpool boss, Jurgen Klopp, thinks his team got carried away during their UEFA Champions League game against AC Milan at Anfield on Wednesday night, 15 September, but is still satisfied with their 3-2 win.
It was not an easy match to watch, especially for the 54-year-old football manager as the home side dominated in the first 30 minutes, opening up 13 opportunities to score but failing to close the deal.
To pile on the pressure, two opposition goals were scored before the break. The first came from the visitors' forward, Ante Rebic, who beat the goalie at 42 minutes; two minutes later, his team-mate Brahim Diaz contributed to the scoreboard.
Despite an own goal from Milan's Fikayo Tomori at the nine-minute mark, Klopp's men were still trailing 1-2 at the half-time whistle.
The second half saw Liverpool forward, Mohamed Salah, level the score at the 48th minute. Their intensity held until full-time when Jordan Henderson's goal at the 69th minute secured victory.
Afterwards, Klopp was asked if he had enjoyed the game.
He commented: "Yeah … We got punished in the last few minutes of the first half … We got carried away by our own football. We didn't keep it simple anymore, offensively and defensively, we were not organised anymore."
He happily added: "We started incredibly well. We played a super, super game. An intense game but football wise as well."
Image Credit: Source