entertainment
Machine Gun Kelly Blames Anxiety for Awkward Interview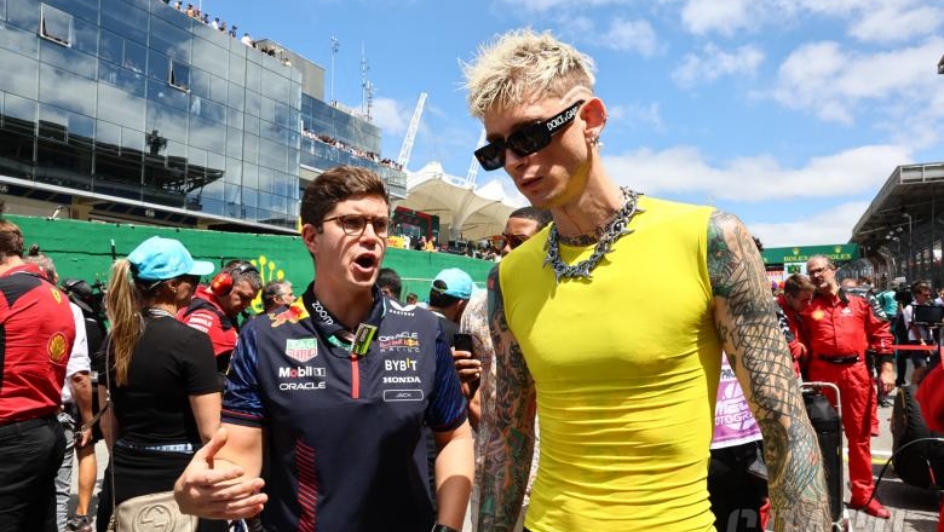 Rapper Machine Gun Kelly has set tongues wagging after he blamed his anxiety for his unusual behaviour during an exclusive interview.
The 33-year-old musician, who is privately known as Colson Baker, attended the Formula 1 Brazilian Grand Prix in São Paulo, Brazil on Sunday, 5 November. During the high-speed racing event, Baker was approached by Martin Brundle for a quick talk on camera.
However, the interview – which lasted less than a minute and a half – was awkward from the start, with Baker seemingly struggling to hear Brundle's questions.
After exchanging a few stilted questions about each other's careers, including the music industry and the racing industry, Baker attempted to start an air band with Brundle.
The interviewer was clearly uninterested in playing his part – the invisible keyboard – and the conversation came to an abrupt halt when the interviewee gave the camera a thumbs down and walked away.
"Something tells me I won't be on his Christmas card list," Brundle joked as the two parted ways.
Many people were confused by the bizarre interaction, which was shared on YouTube. Seemingly in response to the criticism, Baker took to Twitter the following day, saying: "My anxiety has won. I hate being in public."
Image Credit: Source