soccer
Man City Produce Comeback Semi-Final Win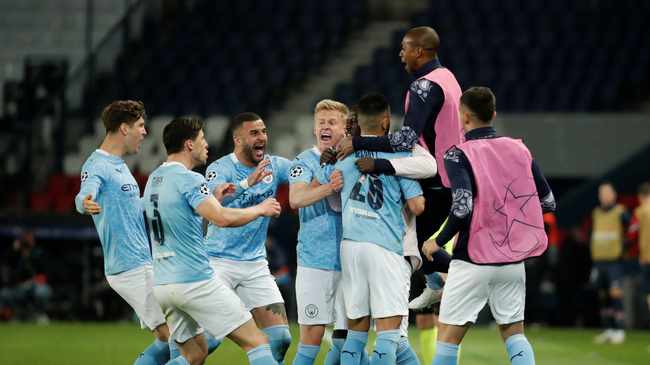 Manchester City dug deep in their 2-1 victory over Paris Saint-Germain (PSG) on Wednesday night, 28 April, and coach Pep Guardiola couldn't be more pleased.
The UEFA Champions League semi-final had a lazy start at Parc des Princes in the French capital, but Man City were soon sweating 15 minutes in after PSG's Marquinhos headed in a goal.
The Parisian giants looked threatening for most of the game – Neymar and Kylian Mbappe flexed their skills – but once the break was over, the visitors started clawing their way back onto the scoreboard.
The two superstars were kept at bay while the Citizens took the fight to the home side's score-line, with vice skipper Kevin De Bruyne sneaking one past PSG's Sergio Rico at the 64th minute mark.
Seven minutes later, De Bruyne's team-mate, Riyad Mahrez, put City into the lead and they managed to hold on until the final whistle blew.
A visibly happy Guardiola was buzzing at the post-match conference since this is his first Champions League semi-final win with Man City.
He said: "Sometimes you need time to be relaxed and to be ourselves … We changed a little bit the way we pressed and the second half we were more aggressive."
Image Credit: Source