soccer
Man City Slide into Champions League Semis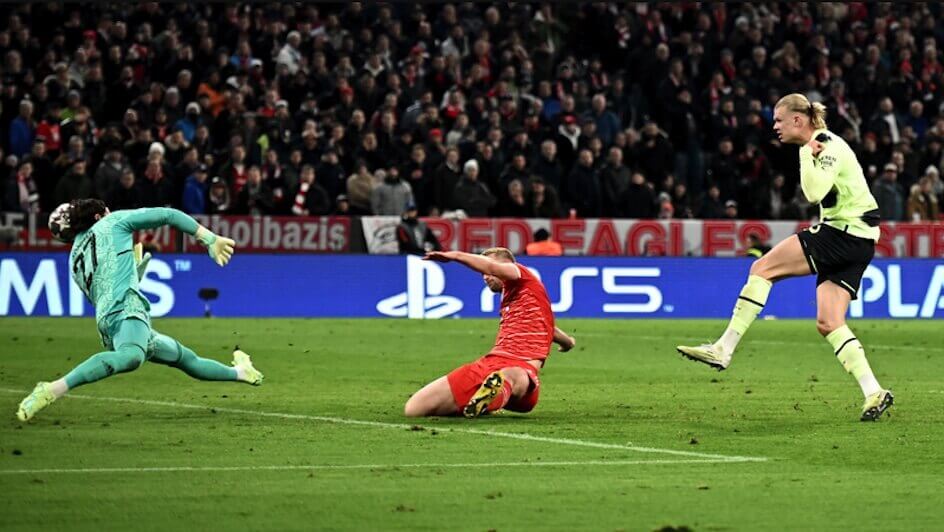 Manchester City have found themselves in the semi-finals of the UEFA Champions League (UCL) after they drew 1-1 with FC Bayern Munich last night, Wednesday 19 April.
Bayern made the visitors work for each chance they got – missing a few of their own along the way – but footballing wunderkind, Erling Haaland, put City first on the scoreboard with a fierce strike at the 57th minute, making up for a missed penalty opportunity in the first half.
The rest of the game had home side fans sweating, making the atmosphere dense at the Allianz Arena in Munich, Germany, but the equaliser came too late due to a penalty scored by Joshua Kimmich at the 83rd-minute mark.
The final result may have been a draw, but Pep Guardiola's Citizens managed to get into the UCL semis on a 4-1 aggregate, while also enjoying a 15th consecutive game without defeat across all competitions.
A jubilant Guardiola was upbeat during the post-match interview, saying: "I am so happy to be [in] three in a row semi-finals [with City]. I could not expect [Bayern] differently, you saw how good they are."
Image Credit: Source