soccer
Man City Suffer Devastating 1-0 Loss to Liverpool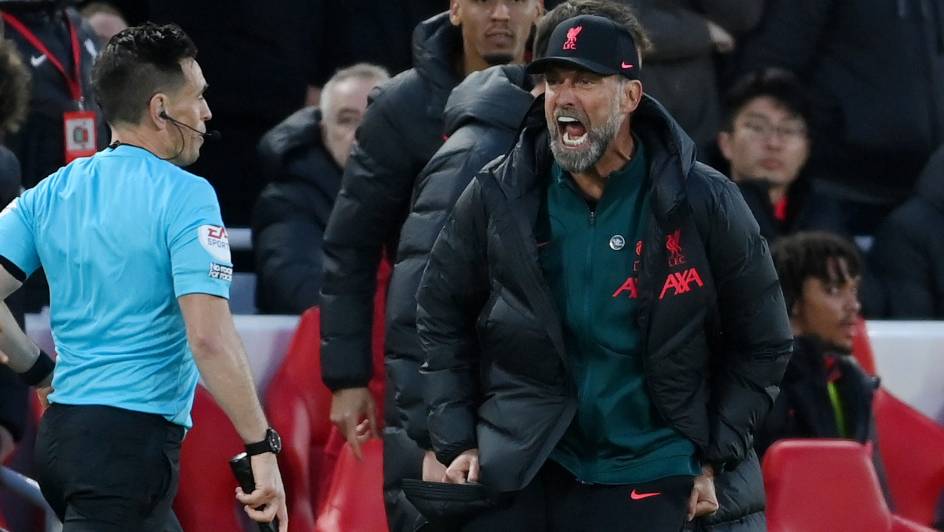 Manchester City's unbeaten start to the season came to an end on Sunday, 16 October, as Liverpool seized a 1-0 victory.
The two teams came face to face at Anfield Stadium in Liverpool, England, where many expected Man City's winning streak to continue.
Liverpool opened strongly and dominated the first half of the game, proving the importance of a good defence team. By halftime, neither side had scored and tensions were beginning to rise.
The second half was littered with a spate of yellow cards for both sides as desperation led to several chancey plays.
Citizens manager Pep Guardiola furiously criticised referee Anthony Taylor's decision to disallow a goal by midfielder Phil Foden in the 53rd minute. He also accused members of the Anfield crowd of throwing coins at him.
Striker Mohamed Salah finally broke the dry spell at the 76th-minute mark with an unexpected assist from his team-mate and goalkeeper, Alisson Becker.
Reds manager Jürgen Klopp also lost his cool and was sent off with a red card in the closing stages of the match, after the referee decided to not award a free kick to his team.
The League Managers Association – a leading referees' charity – will reportedly be launching an enquiry into the behaviour of both managers.
Image Credit: Source